Travel
Top 10 Most Visited Cities
Top cities in the world in terms of visitor numbers. The busiest tourist cities as per Euromonitor 2014 statistics.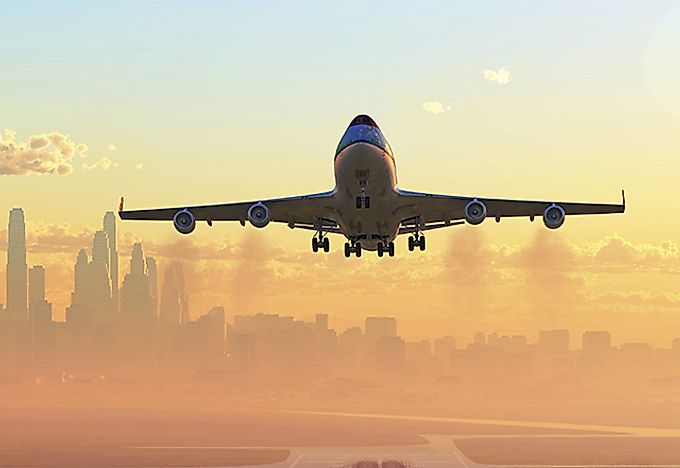 It's tough to slow down a traveler. Even with economic issues slowing down the world economy, some people just can't live without adventure. Where they arrive is a good indication where the top travel spots are. Based on Euromonitor International's statistics, the top 10 cities for numbers of passenger arrivals are:
10 – Paris, France
204,000 Chinese, 320,000 Russian visitors, alongside 9.2 million foreigners and French citizens came storming into Paris in 2012, which shows the consistent allure of the city. Most tourists come around the months of March to April, which is in the heart of the romantic spring season. Plus, a veritably majestic experience is something any pair of souls can't dare miss at the famous Eiffel Tower.
9 – Antalya, Turkey
With an average 10.3 million visitors per year, Antalya takes the 9th spot. This city has been an important destination since the Roman era, which is a clear reason why it piques so much interest. Aesop (the fable teller) came from the Black Sea coast, which means being in Antalya means being surrounded by wit and literary prowess emanating from the sea itself. Or so they believe.
8 – New York City, USA
New York grows by 8.9% in terms of tourist counts, averaging over 11.1 arrivals million a year. The Empire State always holds a special place in people's hearts, symbolizing success and triumph. The Plaza Hotel makes any stay better with its sophisticated accommodations and views overlooking the financial capital that is NYC.
7 – Shenzhen, China
12.1 million arriving visitors a year on average and a tourism growth rate of 9.6%, Shenzhen, China places 7th overall. Aside from business purposes, Shenzhen is a strongly desired area with its location near the special administrative region of Hong Kong. All that China doesn't have is nestled cozily nearby. Spend time at Disneyland for excitement or Double Island for an area of natural relaxation.
6 – Kuala Lumpur, Malaysia
The capital of Malaysia sees 13.3 million arrivals per year and tourism has been growing by 6.7%, and that doesn't even include backdoor travellers. From the Batu Caves to the Petronas Towers, Kuala Lumpur is a taste of the ancient and the exotic rolled into one. Also, travelers are amazed by the prices, so feel free to splurge on the expensive flight because once you arrive, your pocketbook will thank you.
5 – Macau, SAR, China
The Vienna-esque Macau takes 5th spot with 13.3 million passenger arrivals and 3.4% growth per year. The diversity of its architecture is enamoring and provides a clear rationale of people's reason for dropping by from time to time. Don't forget to face your fears and climb to the top of the 338 meter Macau Tower to get a great view of the whole city . Extra adventurous? You can walk on the exterior or bungee jump from it!
4 – London, UK
London welcomed 15.8 million visitors in 2012 when it hosted the Summer Olympics. No worries about it being hurt by the post Olympic decline through; it still averages about 13.5 million arrivals a year, and has seen a 2.4% annual growth in tourism. Recognized as one of the elite cities of the world, it is the epitome of the term splendour. See history, arts, entertainment, and modernity all in one city. This is one city you should't miss.
3 – Bangkok, Thailand
Bangkok holds the 3rd spot and is unwavering in tourist performance even with a bit of a political interruption. 15.2 million visitors entered the city to see its package of attractions such as the Grand Palace, the Golden Buddha, and the Jim Thompson House, the three top elements of its tourism magnet. If you ever wonder if politics affects tourist safety, Bangkok is a shining example of the power of a tourist dollar.
2 – Singapore, Singapore
This sovereign city-state is not only Asia's, but one of the whole world's greatest Tiger economies. The 21.2 million visitors come for the amazing and unique city, and make sure to check out the two contending attractions of Sentosa Island and its very own Universal Studios. Prepare for culture shock as well, with a super diverse crossroads culture stemming from an Indian populace, Chinese settlers, Italian sectors and so much more. It's just like your favorite veggie salad, so colorful.
1 – Hong Kong, SAR, China
Taking the number one spot, Hong Kong brings in 23.7 million visitors a year on average and an annual tourism growth rate of 6.7% over of the past 4 years. Common as it sounds, Hong Kong Disneyland is still among the most visited establishments in this special administrative area of China. Plus, there's the Ocean Park, Victoria Peak and the Ngong Ping 360. If you want to dodge the natural enmity of China, Hong Kong is the way to go.