Description


This small group of three atolls in the South Pacific Ocean, about one-half of the way from Hawaii to New Zealand, was originally settled by Polynesian emigrants from surrounding island groups.



In 1889 the Tokelau Islands were made a British protectorate, and then transferred to New Zealand administration in 1925. A large number of Tokelauan people live in New Zealand in an effort to support their families.



Tokelau's small size (three villages), isolation, and lack of resources greatly restrain economic development and confine agriculture to the subsistence level. The people continually rely heavily on aid from New Zealand.


Quick Facts and Figures


Official Name Tokelau,


a New Zealand dependent territory, claimed 1926



Capital City none



Languages Tokelauan, English



Official Currency New Zealand Dollar



Religions Congregational, Catholic, others



Population 1,392 (July 2006 est.)



Land Area 10 sq km (3.8 sq miles)



Latitude/Longitude 9º 00S, 172º 00W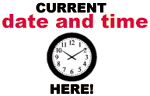 Maps


Oceania Map
here!


Tokelau Map CIA version here!


Links


Tokelau (Complete) info on the (GDP) economy, imports and exports, natural resources, government, population, military, transportation, and more here!



Contact Us | Privacy Statement
Copyrighted by Graphic Maps
All rights reserved!



All maps, graphics and original descriptions created by Graphic Maps, a d/b/a of the Woolwine-Moen Group, unless otherwise noted and/or directly linked to the source, and use of same for any application whatsoever (with the exception of outline maps) requires written permission.



We make no copyright claim on any statistical data on this page, nor on any non-original graphics, and/or pictures not produced by us. Certain statistical data is gathered from the CIA World Factbook, as well as numerous public domain reference materials.



Every effort is made to be as accurate as possible when disseminating information on any worldwide destination. We are not responsible for unintentional data entry errors or omissions. If you would like to submit an addition, change or correction, or suggest a new link, please forward it to our map department and we will give it our immediate attention.



Oceania
Countries


Australia


Fiji


Kiribati


Marshall Islands


Micronesia


Nauru


New Zealand


Palau


Papua New Guinea


Samoa


Solomon Islands


Tonga


Tuvalu


Vanuatu

Dependencies


American Samoa


Cook Islands


French Polynesia

° Marquesas Is.


° Society Is.


° Bora Bora


° Moorea


° Tahiti



Guam


New Caledonia


Niue


Norfolk Island


Northern Marianas

° Saipan



Pitcairn Islands


Tokelau


Wallis and Futuna