Luxembourg Flag:

Luxembourg's flag was officially adopted in 1972, although it has been used since 1848.
The flag uses a combination of red, white and blue colors that date to the 13th century.
Luxembourg Coat of Arms: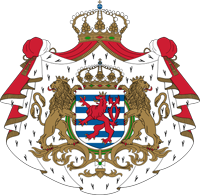 Luxembourg's coat of arms contains two crowned lions supporting a blue and white striped shield, of which depicts a third, red lion rampant.

Surrounding the shield and lions is a royal mantling, crowned with a heraldic royal crown.
Luxembourg Photographs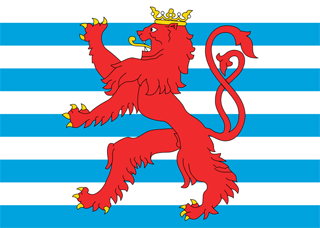 Luxembourg Naval Ensign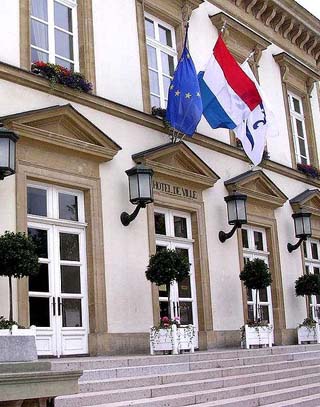 Luxembourg City Hall wwilliamm at en.wikipedia
This page was last modified on April 7, 2017.