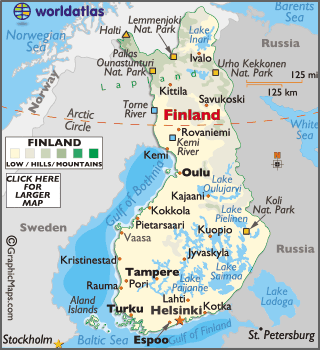 PRINT THIS MAP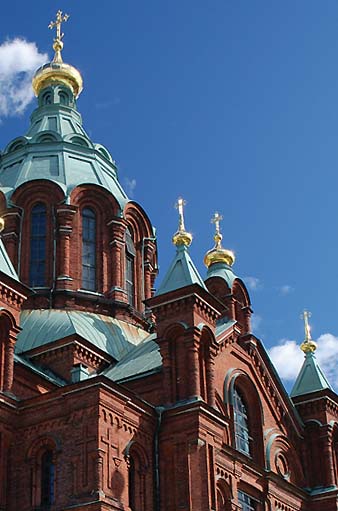 Uspensky Cathedral, Helsinki
worldatlas.com photo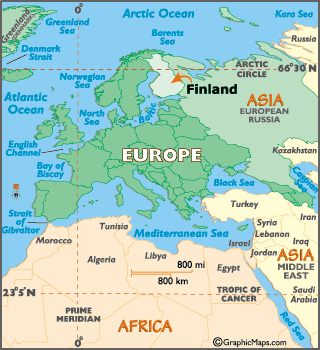 PRINT THIS MAP


Flags and Symbols




Finland's Flag


The current flag of Finland was officially adopted on May 29, 1918.



The off-centered blue cross is based on the Scandinavian Cross, a cross widely used on Sandinavian country flags. The blue color is symbolic of blue skies, and the thousands of lakes in Finland. The white represents the winter snows.



Large version here!



Coat of Arms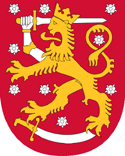 The original design first appeared in the 1580's on the monument of Gustav Vasa in Uppsala cathedral. It was later adopted by the newly independent Finland as its national arms in 1917.



The official description reads, "A crowned lion rampant on a red field holding a raised sword in an armoured hand replacing the animal's right front leg, and trampling a sabre with its hind legs; the lion, the crown, the hilts and the joints of the armour being in gold, and the blades of the weapons, and the armour itself being of silver; nine silver rosettes being scattered in the field."



National Anthem "Maamme" ("Our Land"); with lyrics written by Johan Ludvig Runeberg and music by Fredrik Pacius.



National Holiday December 6 (Independence Day) It's a national public holiday to celebrate Finland's declaration of independence from the Russian empire. The movement for Finland's Independence started after the 1917 revolutions in Russia. All other public holidays in Finland are listed here!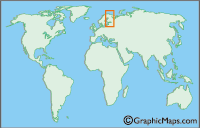 Contact Us | Privacy Statement



Copyrighted by Graphic Maps
All rights reserved!



All maps, graphics, flags and original descriptions created by Graphic Maps, a d/b/a of the Woolwine-Moen Group, unless otherwise noted and/or directly linked to the source, and use of same for any application whatsoever (with the exception of outline maps) requires written permission.



We make no copyright claim on any statistical data on this page, nor on any non-original graphics, and/or pictures not produced by us. Certain statistical data is gathered from the CIA World Factbook, as well as numerous public domain reference materials.



Every effort is made to be as accurate as possible when disseminating information on any worldwide destination. We are not responsible for unintentional data entry errors or omissions. If you would like to submit an addition, change or correction, or suggest a new link, please forward it to our map department and we will give it our immediate attention.

















European
Countries

Albania

Andorra

Armenia

Austria

Azerbaijan

Belgium

Belarus

Bosnia-Herzegovina

Bulgaria

Croatia

Cyprus

Czech Republic

Denmark

Estonia

Finland

France

Georgia

Germany

Greece

Hungary

Iceland

Ireland

Italy

Latvia

Liechtenstein

Lithuania

Luxembourg

Macedonia

Malta

Moldova

Monaco

Montenegro

Netherlands

Norway

Poland

Portugal

Romania

San Marino

Serbia

Slovakia

Slovenia

Spain

Sweden

Switzerland

Turkey

Ukraine

United Kingdom
including:
England
Scotland
Northern Ireland
Wales

Vatican City