Laos Flag: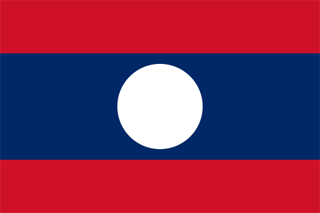 The Laos flag was officially adopted on December 2, 1975.
The white circle on the blue field is said to represent the moon shining over the Mekong River. The blue stripe represents wealth, and the red represents the blood shed during the internal struggle for freedom.
Laos Coat of Arms: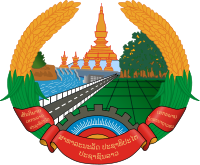 Adopted in 1992, the emblem of Laos depicts the national shrine Pha That Luang flanked by stalks of rice.

The two inscriptions on the bottom, in Lao script, read: "Peace, independence, democracy, unity and prosperity."
Lao People's Democratic Republic Photographs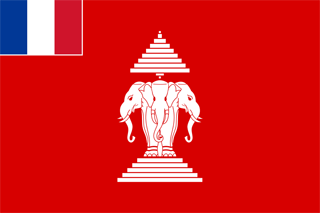 Flag of Laos as a French colony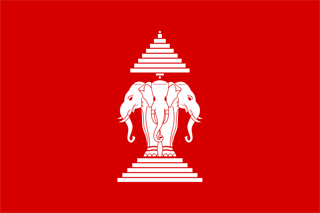 Flag of the Kingdom of Laos (1952-1975)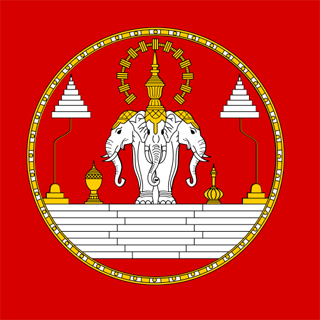 Royal Standard of Laos (1949-1975)
This page was last modified on April 7, 2017.