World Facts
Richest Cities in the US
Strong industries and economic diversity in metropolitan areas around the United States make up over 50% of GDP contributions to one of the strongest economies worldwide.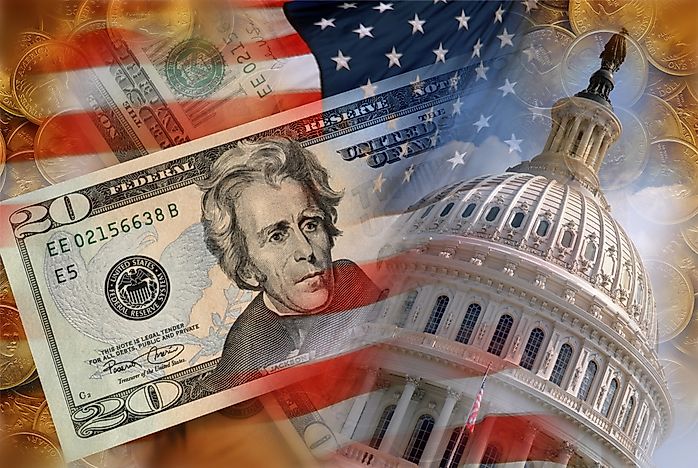 The United States has long been listed among the world's largest economies. Within the US, a number of metropolitan areas contribute significantly to the nation's total economic production. According to 2014 statistics released by United State Department of Commerce Bureau of Economic Analysis, the 20 largest metropolitan economies represented more than 52% of total US GDP in 2014. The 10 metro areas listed below are the largest regional contributors to the US economy. They have helped foster nationwide growth, even as 95 out of 381 US metro areas had their contributions to total GDP output shrink. Each and every metro area has its own drivers of growth but, at national levels, professional and financial service sectors are common stimulators to those growths occurring at a fast rate. Extracting and processing minerals by the mining industry have also contributed much to the fastest-growing metro economies. Therefore, GDP sources should be able to provide insight into the biggest money makers for each respective area. A Metropolitan Statistical Area is an interconnecting region with a relatively high population density, characterized by an urban center or cluster of towns and cities and the outlying densely populated areas with close economic ties. Meanwhile, Gross Domestic Product (GDP) is a comprehensive, quantitative measure of a country's economic activity. It represents the total monetary values of goods and services produced within a nation's geographic area.
Nonetheless, it is often considered somewhat faulty in that while it measures the money flowing into the official economy of a country, unofficial purchases are not usually included. Despite such flaws, it is considered the most useful tool a country has to gauge how successful and developed their economy is. In the US the most dynamic metropolitan areas each hold their own secrets to their respective economic successes. Indeed, each of the metro areas making our list have their own very unique factors that help them grow, thrive, and prosper. For more insight into these factors, we have listed the ten metropolitan areas contributing to the most to US GDP, and for each of these metros we have examined different factors that either spur their growth or hold them back.
10. Atlanta-Sandy-Springs-Roswell, Georgia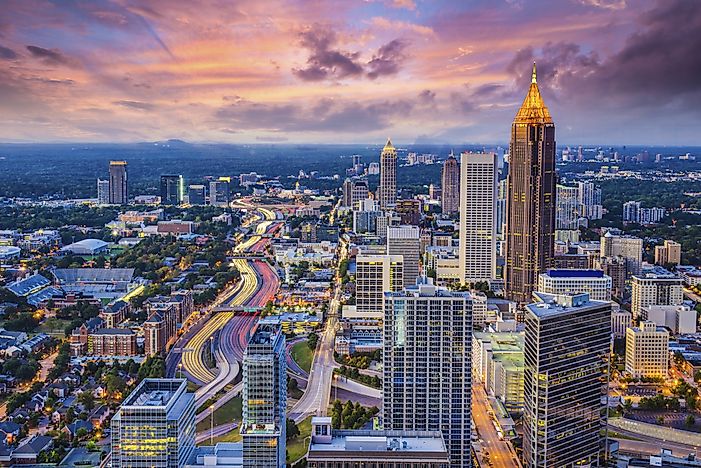 The only representative from the "Deep South," the Atlanta Metropolitan Statistical Area has grown to be counted among the largest metropolitan areas economically in the US, recording a GDP value of $324,000 million chained US dollars in 2014. It is the most populous metro area in the state of Georgia. There was a decrease in GDP revenues seen from 2009 to 2011 in this area, but since 2012 everything is going well. Back on the right track, they may now be able to once again surpass the totals recorded in 2008 and 2009. The manufacturing sector is the main contributor to the economic growth in this area, quite the accolade when considering that Atlanta is considered a top financial center and the hub of transportation for the Southeastern US. You will find large corporations like Coca-Cola, Home Depot, Delta Airlines, Turner Broadcasting, and many others calling the city of Atlanta home.
9. Boston-Cambridge-Newton, Massachusetts-New Hampshire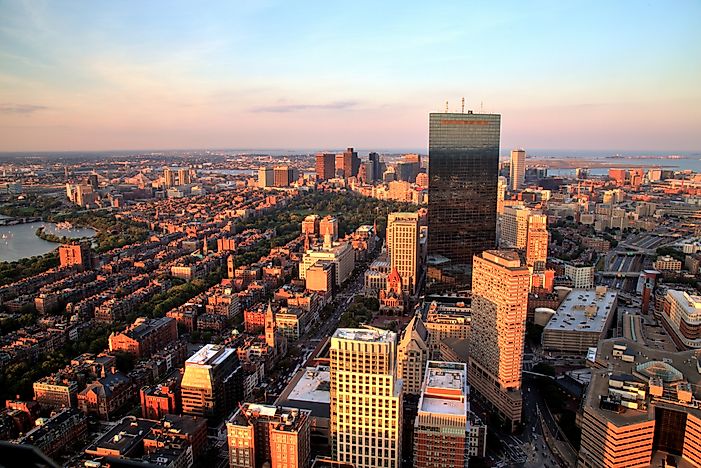 The GDP output of the Boston-Cambridge-Newton area was $382,459 million chained US dollars in 2014. This is one of the few metro areas that was actually able to minimize losses during the year 2009 (a decrement $2 million US dollars) after having had a significant gain in 2008. Boston and its suburbs have shown a steady annual growth rate, with an increase in GDP of approximately 1.6% in terms of real GDP. With the area claiming a total population of more than 4.6 million residents, it was ninth largest in the US in terms of 2014 GDP.
8. Philadelphia-Camden-Wilmington, Pennsylvania-New Jersey-Delaware-Maryland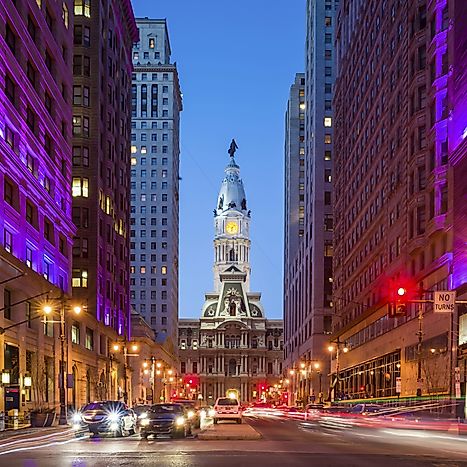 2014 GDP values for the Philadelphia metropolitan area totaled $391,118 million chained US dollar, exhibiting a fast rising trend. It is, however, slower than that of 7th Place San Francisco -Oakland-Hayward, CA. The area has been doing great for the last 14 years, without any significant decrease aside from that experienced by most other areas nationally amidst the freefalls in output experienced in 2009. Based on total population, this metro area was ranked the 6th largest in 2014.
7. San Francisco-Oakland-Hayward, California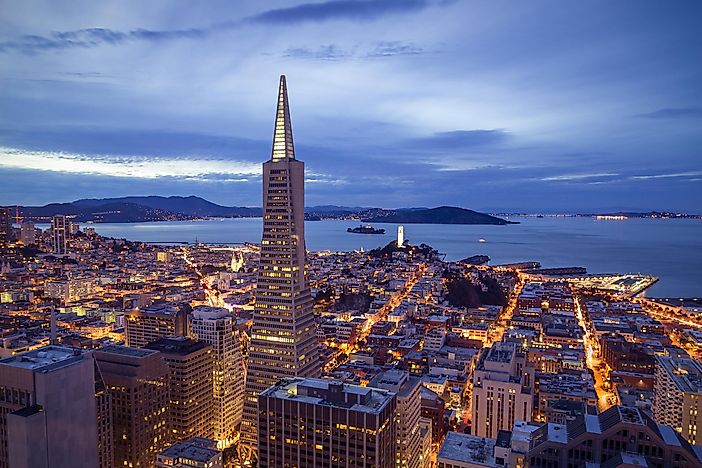 The 2014 GDP value of the San Francisco Metropolitan Statistical Area was $411,969 million chained US dollars. It has experienced a steady growth over the past few years, after having declined by more than $20 million US dollars in the year 2009. The San Francisco-Oakland-Hayward area's GDP was driven by a vigorous economic expansion within and around the Bay area, where more than 6.7% of GDP growth was observed, and positive spillover effects were felt across the Western US. Professional, scientific, and technical services have contributed a lot to real GDP growth in this area.
6. Washington-Arlington-Alexandria, District of Columbia-Virginia-Maryland-West Virginia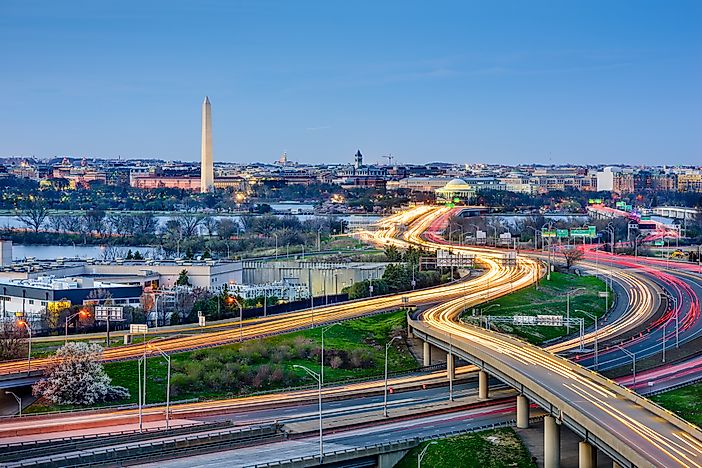 The Washington, DC metropolitan area is said to be the most well-educated area. The trend in GDP has not been good as compared to other metropolitan areas, but it has been able to be ranked among the biggest producing regions nationwide economically. The DC metropolitan area contributed a lot to the US economy in 2014, with a GDP value of $471,584 million of chained US dollars in regional output.
5. Dallas-Fort Worth-Arlington, Texas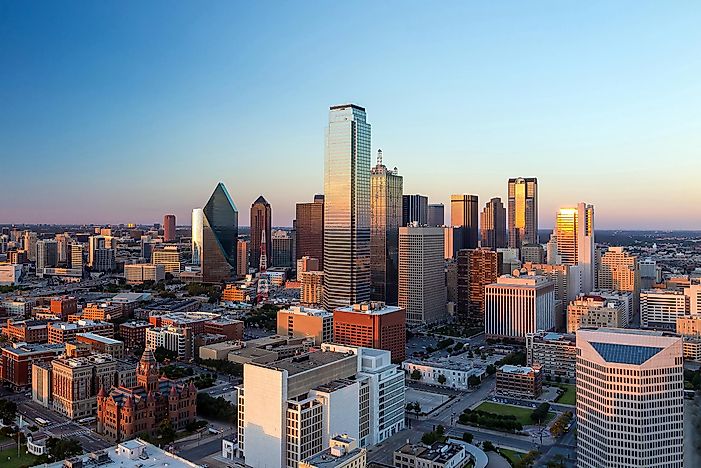 The Dallas metropolitan area is among the nation's fastest growing economies, and the country's fifth largest with the 2014 GDP for Dallas-Fort Worth-Arlington, TX being recorded as $504,358 million chained US dollars. The population of Dallas has significantly stimulated this total GDP growth. Financial services contributed the most, accounting for 18.4% of overall GDP in the area. The manufacturing sector, however, expanded the most, clocking a 4% growth.
4. Houston-The Woodlands-Sugar Land, Texas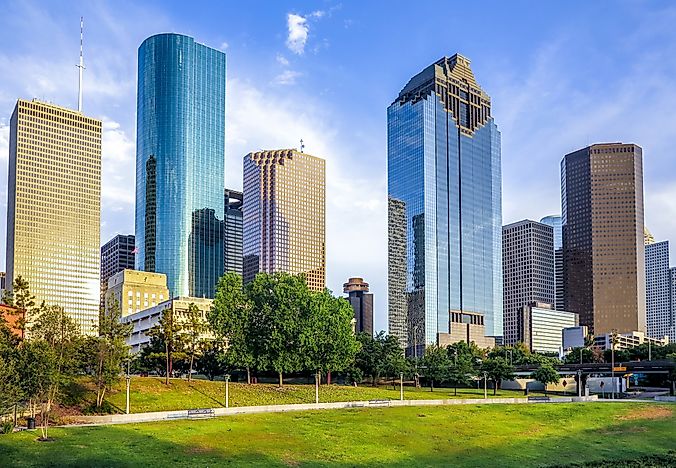 The Houston Metropolitan Statistical Area's GDP value reached $524,397 million chained US dollars in 2014. Houston has risen to prominence over the last few decades, with a GDP increase of almost 119% between 2001 and 2014. There was, however, a GDP dent in the year 2009 in Houston-Woodlands-Sugar Land, when it fell more than $40 million USD short from the huge gains seen in the year 2008.
3. Chicago-Naperville-Elgin, Illinois-Indiana-Wisconsin
The Chicago metro area is the third largest Metropolitan Statistical Area by population and, with an average GDP value of $610,552 million USD, the third largest producer economically as well. The growth of the Chicago metropolitan area, now including Chicago-Naperville-Elgin, has been steadily moving up the economic growth curve, exhibiting a more than 14% overall increment recently.
2. Los Angeles-Long Beach-Anaheim, California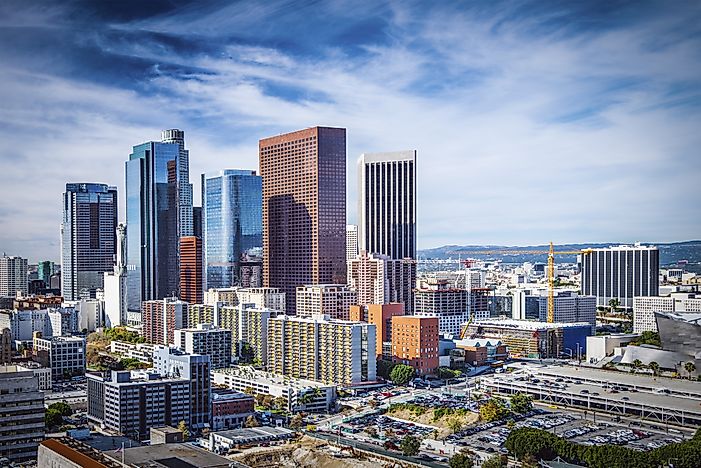 The Los Angeles metro area is the second highest GDP-producing region in the U.S. Encompassing five counties across Southern California, the region produced a GDP value of $866,745 million of chained dollars in 2014, which was similar to the economic output of the entire country of Turkey last year. This area had experienced a growth rate of 2.3% annually, largely due to growth in leasing, rentals, and other real estate operations.
1. New York-Newark-Jersey City, NY-NJ-PA (Metropolitan Statistical Area)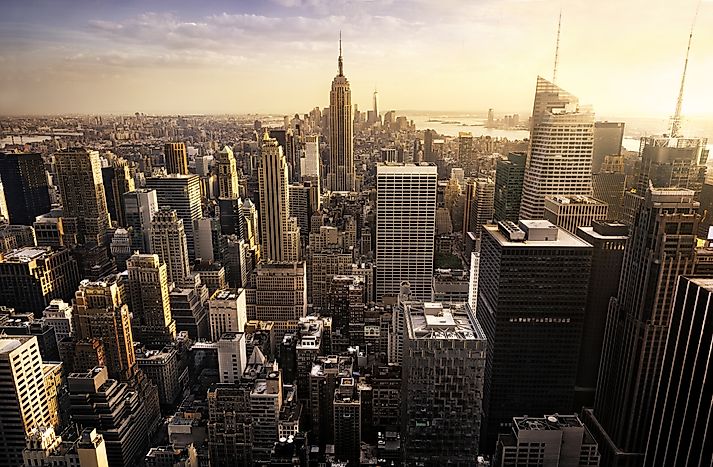 The New York metropolitan area produced a GDP of $1,558,518 million US dollars in 2014, thereby ranking the first in metropolitan GDP nationally by a wide margin. In fact, this metro area is twice as big of an economy by GDP output than is the second place Los Angeles metro area. In fact, this GDP value is more than what the entire country of Australia produced last year. Further, if the New York metro area was its own separate nation, it would rank among the top 13 largest economies in the world.