Politics
Presidents Of India Through History
The President of India, known as the Rashtrapati in Hindi, is the Indian Head of State and its military's Commander-in-Chief.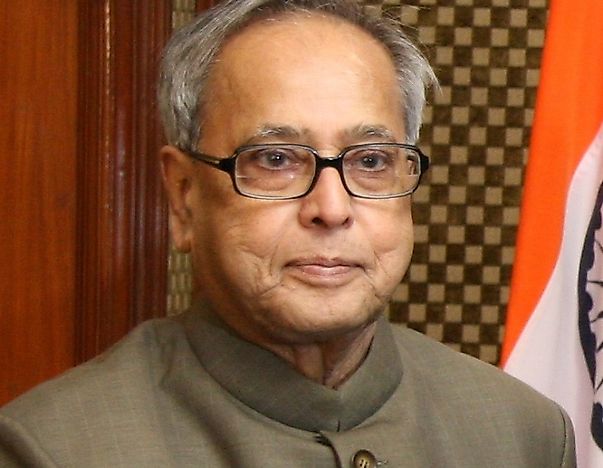 Only an Indian citizen that is of the ages of 35 years or older is eligible to be elected and sworn in as the President in India. The members of two houses of the Parliament and the members of the Vidhan Sabha of all of the states elect him or her. The President of India resides in a majestic palace with beautiful gardens. The palace known as the Rashtrapati Bhavan was earlier the Viceroy's House in the pre-independence era. He also resides in two official retreats away from the capital of India. These are in Shimla and Hyderabad. Since independence, thirteen Presidents have served the nation. The current and 13th President of India is Pranab Mukherjee. He has an illustrious political career of over five decades. He is the first President who is a native of Bengal.
Duties of the President of India
The President of India enjoys enormous power and has numerous duties, including making appointments for a variety of important posts. Some of these posts are of the Governors of States, the Chief Justice of India, Judges of Supreme Court and High Courts, Comptroller and Auditor General, Chief Election Commissioner, Chairman of the UPSC, Vice Chancellor and academic staff of central universities. His duty is also to protect the constitution of India. He also has vast executive powers to execute duties such as remaining thoroughly informed in regard to all of the affairs of the country to declare war, national emergency, financial emergency or imposition of President's rule, if there is a serious threat to the internal security or external threat to the country. In India, the President is the head of the state and commander-in-chief of the military.
History of the Position
Since independence in 1947, many Presidents have served the nation with integrity and dedication, of which the most prolific name is the first President of India, Rajendra Prasad, who was a freedom fighter. He remained in his post for long 12 years. The second President of India was Dr. Sarvepalli Radhakrishnan, who within his small tenure of five years successfully left an incredible impression of his work. The country celebrates his birthday 5th September as Teacher's day. Up to the present date, only four Presidents have been awarded the Bharat Ratna, the highest civilian award in India. These are S Radhakrishnan, Rajendra Prasad, Zakir Hussain and Dr. A.P.J. Kalam.
Lives, Careers, and Legacies of Notable Indian PMs
Each of the Presidents of India have led their own simple lives with high morals. Many of them experienced abject poverty because of their birth in poor families. With sheer determination, they rose to the highest position. Here mention must be made of S. Radhakrishnan, who was dependent on scholarships to support his studies throughout his academic career. Likewise, the 11th President of India, A.P.J. Kalam, at one time supported his studies and family income by distributing newspapers after his college days. In fact, he was the only Indian President who was a scientist. They have left legacies that are bound to inspire generations, by their devotion to their work. The United Nations has even declared the birthday of former President A.P.J. Kalam as the World Students Day.
Presidents Of India Through History
| Rank | Presidents of India | Term(s) in Office |
| --- | --- | --- |
| 1 | Rajendra Prasad | 1950-1962 |
| 2 | Sarvepalli Radhakrishnan | 1962-1967 |
| 3 | Zakir Husain | 1967-1969 |
| 4 | Varahagiri Venkata Giri | 1969-1974 |
| 5 | Fakhruddin Ali Ahmed | 1974-1977 |
| 6 | Neelam Sanjiva Reddy | 1977-1982 |
| 7 | Giani Zail Singh | 1982-1987 |
| 8 | Ramaswamy Venkataraman | 1987-1992 |
| 9 | Shankar Dayal Sharma | 1992-1997 |
| 10 | Kocheril Raman Narayanan | 1997-2002 |
| 11 | A. P. J. Abdul Kalam | 2002-2007 |
| 12 | Pratibha Patil | 2007-2012 |
| 13 | Pranab Mukherjee | 2012-Present |
This page was published on September 9, 2016.

This page was last modified on April 25, 2017.