World Facts
Most Dangerous Cities In South and Central America
Ranked by homicides per 100,000 people per year, based on 2012 data from the Igarapé Institute's homicide monitor.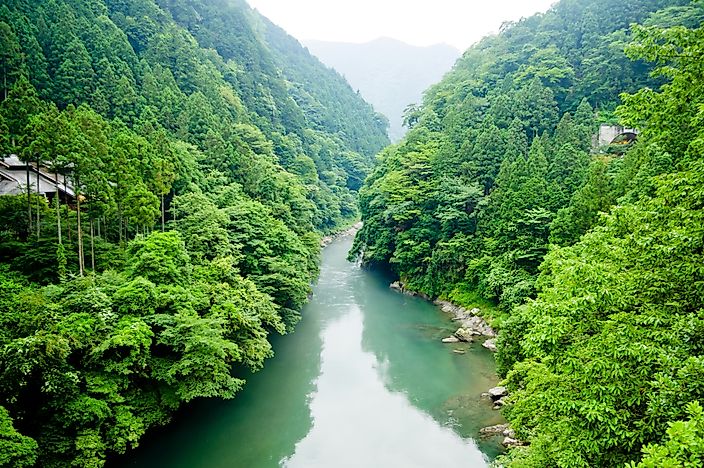 In terms of homicide rates, Central and South America may very well be the most dangerous multinational region in the world. There are many ways to quantify what makes the city dangerous, and for the purpose of this list, it is based on murder rate. The murder rate of a given area is usually determined by the rate "per capita", i.e., the number of people murdered in a given year population of 100,000. Although a city may have a larger number of homicides than other, if the population is higher, the murder rate may be lower. This may explain the presence of mid-sized cities on this list.
10. Cali, Colombia (81.1 per 100,000)
Santiago de Cali, or Cali, is the capital city of the Valle de Cauca department in southwest Colombia. The city is the third largest in Colombia, with a population of just under 2.5 million. According to a 2016 World Population Review report. Cali's economic is sustained by rubber, tourism, chemicals, paper, furniture, sugar, and biofuel and agribusiness industries. It has also been dubbed as "Colombia's Salsa Capital". Regardless of its booming economy, it ranks as among the world's most dangerous cities. In 2012, the city saw 1861 homicides, resulting in a rate of 81.1 per 100,000 people. Drug trafficking and gang-related violence have both been cited as causes of Cali's high crime rate, although the city is nonetheless gaining popularity as a tourist destination.
9. Camaçari, Brazil (81.9 per 100,000)
Camaçari is a city in Brazil with a population of 255,238. In 2012, the city reported 209 murders, resulting in a exceptionally high rate of homicide on account of the city's relatively small population. Factories and petrochemical plants make up the fabric of this industrial city, including auto factory owned by Ford Motor Company. Drug trafficking is cited as a main cause of violence in Camaçari.

8. Distrito Central, Honduras (86 per 100,000)
Distrito Central is a department in Honduras and includes the capital city of Tegucigalpa. Its population is comprised of over 1.1 million people, and in 2012, there were 1028 reported homicides. The city has experienced a high population growth in recent years, although infrastructure has not been able to keep up with these new demands. The highest rates of murder in the world can be found in Honduras, the majority of which are committed by firearms and said to be gang-related.
7. Serra, Brazil (89.5 per 100,000)
Serra is a Brazilian city n the state of Espirito Santo. It is considered part of the Greater Vitória municipality, and the area of Serra alone is home to over 400,000 inhabitants. In 2012, 378 homicides were reported, reflecting the trend of rising crime rates that has been endemic across Brazil, a trend that includes violent mob killings that have broken out in a climate of corruption, excess spending and inadequate public services.
6. Maceió, Brazil (90 per 100,000)
Maceió is a city in Brazil with a population of nearly one million. In 2012, there were 858 reported murders. The city is located in northeastern Brazil, which tends to be a hotbed for crime within the country. The prevalence of drug-trafficking, particularly from gangs who have moved further afield than the major cities of Sao Paulo and Rio de Janeiro, bringing with them gun violence and violent attacks.
5. Marabá, Brazil (94.4 per 100,000)
Marabá is a city in Brazil with a population of 243,583. In 2012, 230 homicides were reported in the proximity. An industrial city home to steel factories, the area was hit severely by the recession of the late 2000's, a possible explanation for the increasing crime rate. Clashes between gangs has also been cited for Marabá's high occurance of homicides.
4. Palmira, Colombia (95.1 per 100,000)
Palmira City is located in the Valle de Cauca department in southwest Colombia. It has an estimated population of just under 300,000. In 2012, a total of 284 homicides were reported in the city, a number which, when calculated with the city's mid-size, creates a murder rate of 95.1 per 100,000 people. Poverty, corruption, and inter-gang-related violence are factors attributed to homicides in Palmira, as gangs fight for control over drug trafficking. The number of homicides, however, does appear to be decreasing; in 2016, the city had already seen 46 percent fewer homicides than what was reported for the preceding year.
3. Ananindeua, Brazil
Ananindeua is a city in Brazil with a reported population of around 483,000. In 2012, the northern city experienced a staggering 608 homicides. Although the factors that have contributed to the growth of the crime rate in Brazil are complicated, rampant corruption and a harsh economic climate have both been blamed. Vigilante justice is not uncommon, and other violent crimes such as rape and assault also tend to occur.
2. Caracas, Venezuela (120 per 100,000)
Caracas is the capital city of Venezuela, and is located in the northern region of the country. The city has a population of 3.2 million and is an industrial for such sectors as agriculture, oil, electricity, banking, service industry, manufacturing, communication, transport, and others. In recent years, oil has been the biggest economic booster before the international prices of the commodity plummeted beginning in 2011. That has resulted in an economic collapse. The collapse coincided with increased violence and homicide in Caracas as well. Street gangs are running loose in many parts of Caracas, and homicides have subsequently increased. The majority of these incidents go unsolved, and Caracas habitually ranks amongst the world's most dangerous cities.

1. San Pedro Sula, Honduras (173.6 per 100,000)
San Pedro Sula is a city in the Valle de Sula in northwest Honduras with an estimated population of about 700,000. It has been given the title as the "World's Murder Capital". Although San Pedro Sula economy once thrived on apparel manufacturing and tourism, rising poverty levels and gang violence have made the city a ghost town for former tourist activities, and many locals are fleeing. Overall, its estimated that the nation of Honduras has 115,000 gang members, and illegal drug trafficking is rampant in San Pedro Sula, often with the United States as a final destination. The trafficking of firearms is also not uncommon, and the majority of homicides are reported to involve firearms (over 80%).