Answer
Which Companies Are Working On A Covid-19 Vaccine?
Gilead, Sanofi, and Inovio are just some of the companies developing Covid-19 vaccines and treatments.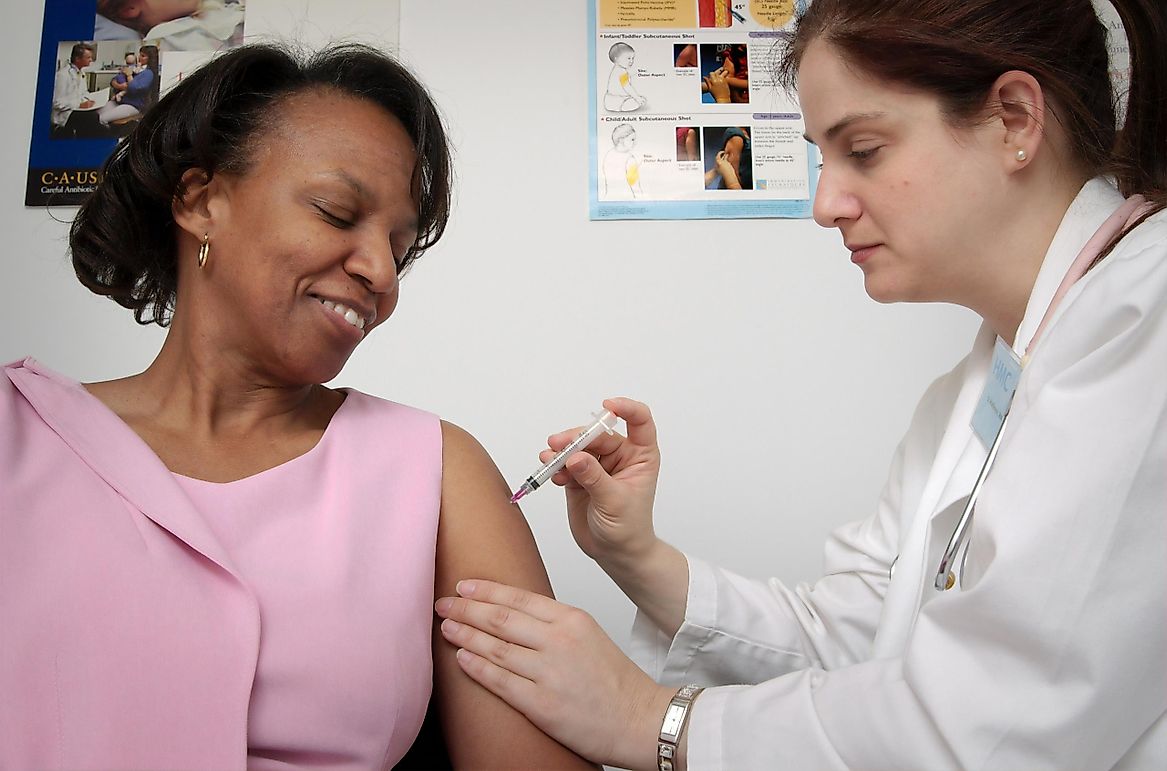 The Coronavirus has everyone concerned on so many different levels all around the world.  How will this affect me? What if I get sick? How can I protect myself and my family? How are we going to survive this global pandemic? Is someone working on developing a cure?  There are several companies around the world that have taken the initiative to develop both vaccines and treatments to help stop this ugly virus that has impacted everyone around the world either directly or indirectly.  
Medical Research
The pool of people that comprise the research and development teams working on developing a vaccine and treatment for COVID-19 include drugmakers and members of small startups from around the world. The funding for these initiatives are coming from various sources including the Biomedical Advanced Research and Development Authority (BARDA), the National Institute of Allergy and Infectious Diseases (NIAID), as well as the Coalition for Epidemic Preparedness Innovations (CEPI). Other companies are funding their own research and partnering with other entities in a global initiative to conquer COVID-19. 
Vaccines and Treatments
Johnson & Johnson is working in partnerships with other companies and institutions to develop a vaccine and is also evaluating the possibility of using existing therapies and medications against the new COVID-19.
Gilead Sciences Inc. is currently focusing on a treatment for COVID-19 which will include the results from three separate clinical trials conducted on Coronavirus patients. The results of these three clinical trials are predicted to be completed by May.  
Inovio Pharmaceuticals Inc. is in the process of developing a DNA-based vaccine. This vaccine is already in a preclinical testing phase. Clinical trials are expected to begin in the US in April. Additionally, human trials are also scheduled to take place in April in China and South Korea.
Vir Biotechnology Inc., in collaboration with WuXi Biologics, is actively working on the development of a treatment. If approved, Wuxi, which is based in Shanghai, will market it in China while Vir will have the mandate of marketing it in the rest of the world.
Regeneron Pharmaceuticals Inc. is currently working on a treatment for the Coronavirus which is currently in its preclinical stage. They are vigorously trying to achieve several hundreds of thousands of dosages ready for human testing by the end of August.
Takeda Pharmaceutical Company Ltd. is vigorously working on a treatment for the Coronavirus which is currently in the preclinical stage of development. Concurrently to their development for a COVID-19 specific treatment, Takeda is also looking at the effectiveness of existing therapies to be used on this virus.
Sanofi is working on a vaccine that is currently in the preclinical stage. This French drugmaker has extensive experience successfully developing other flu vaccines.  Clinical trials for the vaccine destined to protect against COVID-19 are projected between March and August of 2021. 
Collaborative Efforts
The collaborative efforts of many different entities, both scientific and economic, have taken on massive initiatives in the effort to treat and prevent the Coronavirus worldwide.  They are working around the clock to bring world relief as soon as possible for the already catastrophic events this virus has created over the past few months.
Which Companies Are Working On A Covid-19 Vaccine?
Sanofi and Inovio are developing Covid-19 vaccines that will soon be ready for clinical testing.
This page was last updated on March 13, 2020.
Citations
Your MLA Citation
Your APA Citation
Your Chicago Citation
Your Harvard Citation
Remember to italicize the title of this article in your Harvard citation.