Answer
What Is The Bill & Melinda Gates Foundation?
The Bill & Melinda Gates Foundation was started in 2000 by Bill Gates and his wife Melinda.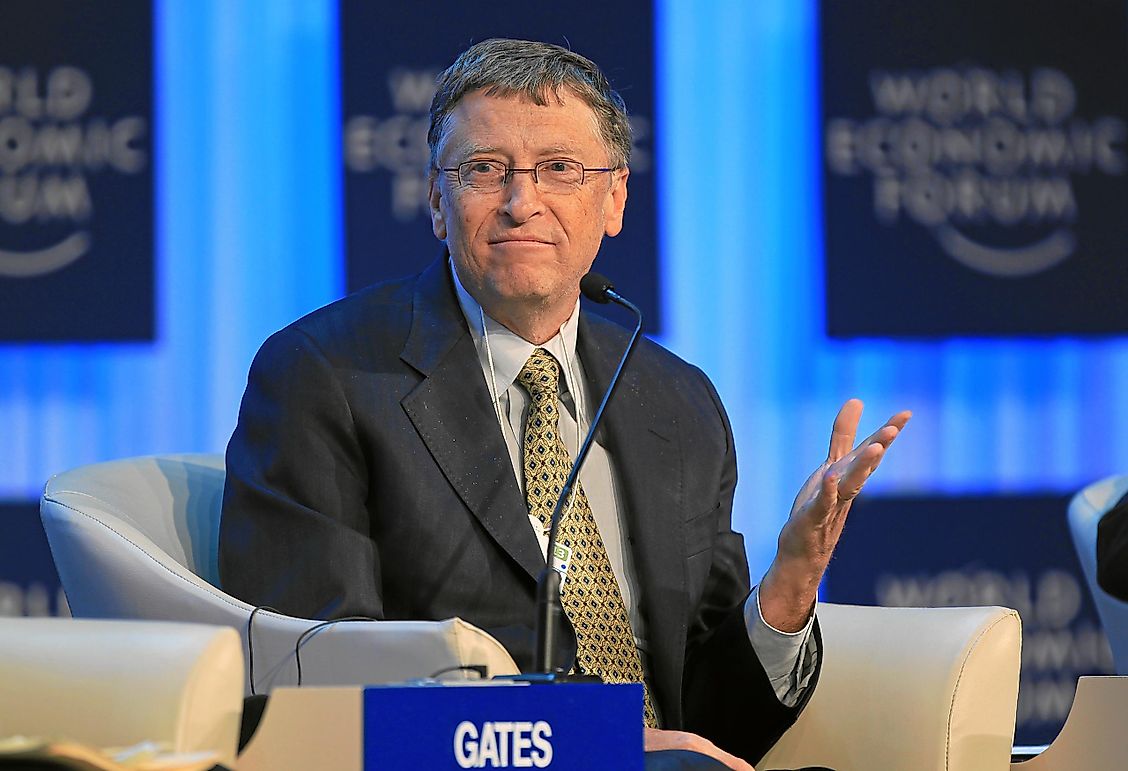 The Bill & Melinda Gates Foundation is a private, charitable organization based in Seattle, Washington. It is the largest organization of its kind in the United States and has billions of dollars in assets. Its main goal is to promote new ways to improve healthcare around the world. The Gates Foundation was created in 2000 by Bill and Melinda Gates. He is the founder of Microsoft.
An Overview
The foundation focuses on improving global healthcare and fighting extreme poverty in developing nations. At the same time, they advocate for education programs in the United States. They do this by helping to develop effective, affordable health tools, medicines, and vaccines. Other priorities include finding ways to combat health problems and serious diseases and providing these solutions to the needy.
The Foundation also works to build awareness about global health issues and works on ways to improve health-related data. Another area of concentration is ways for organizations to finance health programs, via scientific research, training medical works, and investing in healthcare.
Family Planning
The Foundation's website describes their family planning strategy in detail. This focuses on increasing economic and educational opportunities and helping women in developing countries gain access to family planning information and services, including contraceptives. They believe that reducing unintended pregnancies will reduce the number of unsafe abortions. Over the years, the Gates Foundation has donated over $82 million to international pro-choice organizations, including:
International Planned Parenthood Federation
International Planned Parenthood Worldwide
Planned Parenthood Federation of America
Global Health Program
This program zeroes in on twenty specific diseases. Out of these, the top five are:
Diarrheal diseases
Pneumonia
AIDS
Another area of focus is neglected tropical diseases. According to the website, over one billion people living in developing countries fall victim to infectious diseases. This issue does not attract as much public attention since they are poorer communities with few resources. Left untreated, the diseases cause difficult pregnancies, anemia, cognitive impairments, blindness, stunted growth, and death.
Other Programs
Gates Foundation resources are also used to research climate change, and improve education. Clean energy is another area that the foundation focuses on. About 95% of the funds get invested via the Gates Foundation Trust, which is managed by the couple and investor Warren Buffett. In 2006, Buffett pledged $31 million to the organization.
The Gates Foundation also contributed heavily to the Common Core education standards, which is a national program that outlines "quantifiable benchmarks" for kindergarten through high school students in mathematics and English. As of summer 2014, 43 states adopted these standards.
How Things Work
The Foundation collaborates with partners and grantees, with the cooperation of individuals, communities, governments, and private sectors. Before making investments, goals and strategies are developed, and resources are gathered. This leads to grant development. Along the way, members also work together to develop measurable ways to evaluate their results. There is an evaluation policy in place, and it details how the projects are developed, carried out, and assessed.
On March 10, 2020, The Bill & Melinda Gates Foundation announced a partnership with Mastercard and Wellcome, and pledged $125 million to help with the coronavirus epidemic. It is hoped that their efforts will speed up the processes of identification, assessment, treatments, and vaccine development.
What Is the Bill & Melinda Gates Foundation?
The Bill & Melinda Gates Foundation is a charity run by Bill And Melinda Gates.
This page was last updated on March 15, 2020.
Citations
Your MLA Citation
Your APA Citation
Your Chicago Citation
Your Harvard Citation
Remember to italicize the title of this article in your Harvard citation.