French Guiana's Information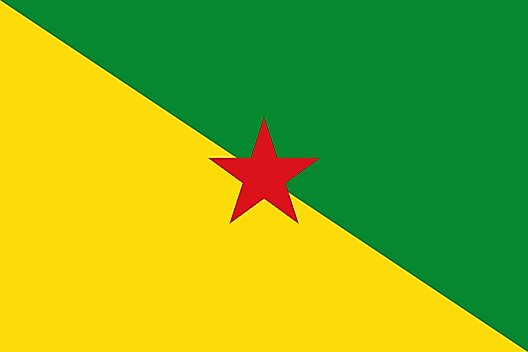 Climate:
Located just north of the Equator, tropical French Guiana's weather is hot and humid throughout the year.
In Cayenne, the capital city, average daily high temperatures reach into the mid- 80s, with some days reaching well into the low 90s. Tradewinds frequently moderate the coastal areas, reducing afternoon humidity.
Rainfall amounts vary, but in general terms, the dry season runs (June - November), while the wet (or heaviest rains) occur (December - May).
Current Weather Conditions:
In these selected cities...
This page was last updated on April 7, 2017.
Countries Of South America