GENERAL INTEREST:
GOVERNMENT:
PRINT MEDIA:
A very complete list of blogs, internet media, press agencies, magazines, newspapers, radio and television sources here!
Falkland Islands Photographs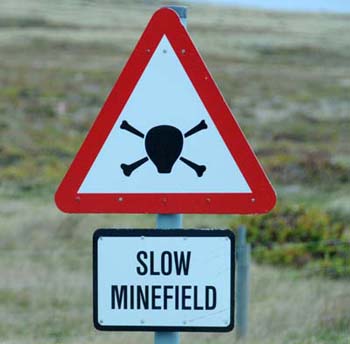 The land around Stanley was heavily mined by the Argentines during the 1982 war. Nearly 30 years later crews are still searching the minefields for potentially deadly explosives.
Countries Of South America
This page was last updated on April 7, 2017.