People listed are almost always native to the country. We do (on occasion) include those that have either lived within the country for most of their adult life, or have made a significant contribution to the country in their personal endeavors.
H continued
Michael Houstoun concert pianist
Dick Hubbard founder hubbards foods
Denis Clive "Denny" Hulme race car driver
Keri Hulme writer
Rachel Hunter model, television host
I - K
Witi Ihimaera author
Humphrey Ikin furniture designer
Tame Iti tuhoe maori activist
Peter Jackson director, producer, writer
Rowena Jackson ballerina
Billy T. James entertainer
Philip "Phil" Keoghan television host
Richard Killeen artist, sculptor
Sir Frederic Truby King health reformer, founder plunket society
Michael King historian, author, biographer
Norman Kirk former prime minister
L
Robert Laidlaw founder farmers trading company
Peter Land actor, singer
David Lange former prime minister
Lucy Lawless actress, singer
Anna Lawrence hockey player
Michael Laws politician, columnist
John A. Lee politician, socialist, author
Douglas Lilburn composer
Danyon Loader olympic medalist, swimmer
Elsie Locke author, activist
Jonah Lomu footballer
Jack Lovelock olympic medalist
Sir David Alexander Low political cartoonist
Len Lye film, kinetic sculpture artist
Peter Lynn engineer, inventor, kite maker
Melanie Lynskey actress
M
Alan MacDiarmid chemist, nobel laureate
Margaret Mahy author
Dame Malvina Major opera singer
Robyn Malcolm actress
Bill Manhire poet
Katherine Mansfield author
Bruce Marsh playwright, critic
Dame Ngaio Marsh author, theater director
Paul Maunder film director, playwright
Colin McCahon artist
Shona McFarlane journalist, broadcaster, artist
Brad McGann film director, screenwriter
Dr. Sir Archibald McIndoe plastic surgeon pioneer
Peter McIntyre artist, author
Bret McKenzie actor, comedian
Sir Roy McKenzie horse breeder, racer, philanthropist
Bruce McLaren race car designer, driver, engineer
Colin "Pinetree" Meads footballer
Sir James Mills founder union steam ship company
Sam Morgan founder trademe
Temuera Morrison actor
Richard "Dick" Motz cricketer
Sir Robert D. Muldoon former prime minister
Ian Mune actor, director
Colin Murdoch pharmicist, inventor disposable syringe
Geoff Murphy film maker
Keith Murray ceramic artist, architect, designer
N - P
Sam Neill actor
George Nepia footballer
Guy Ngan artist
Sir Apirana Ngata foremost maori politician
Andrew Niccol screenwriter, producer, director
John O'Shea independent film maker, director
Michael Paarekowhai sculptor
Anna Paquin actress (born in Canada)
Sir Keith Rodney Park commander royal air force
Richard Pearse inventor, aviator
Brian Perkins radio host
Francis "Frank" Petre architect
Sir William Pickering space scientist
Nyree Dawn Porter actress
Antonia Prebble actress
John Pule artist, author, poet (born in Niue)
R
John Rangihau academic, maori leader
Tahupotiki Wiremu Ratana founder ratana religion, faith healer
Te Rauparaha maori chief, war leader
Te Whiti o Rongomai III maori spiritual leader
Caleb Ross actor
Alison Routledge actress
Briolette Kah Bic Runga singer, songwriter
Ernest Rutherford physicist, "father nuclear physics", nobel laureate
S
Frank Sargeson author
Katherine "Kate" Sheppard leader women's suffrage(born in England)
Silver Ferns national netball team
Sir Keith Sinclair poet, historian
Is a famous person missing from this page?
Submit your Famous New Zealander
New Zealand's Information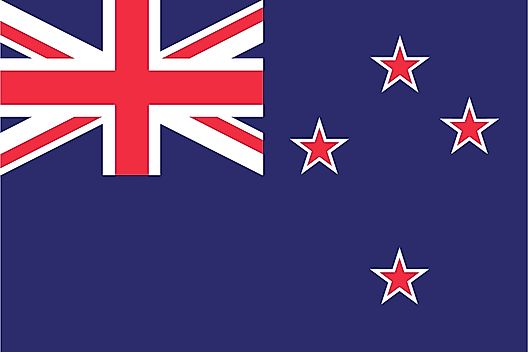 | | |
| --- | --- |
| Land Area | 264,537 km2 |
| Water Area | 4,301 km2 |
| Total Area | 268,838km2 (#75) |
| Population | 4,474,549 (#126) |
| Population Density | 16.91/km2 |
| Government Type | Parliamentary Democracy (New Zealand Parliament) Under A Constitutional Monarchy; A Commonwealth Realm |
| GDP (PPP) | $175.00 Billion |
| GDP Per Capita | $37,100 |
| Currency | Dollar (NZD) |
| More Information | New Zealand |
New Zealand unitary authorities, regional councils, 0 & their capitals
This page was last updated on April 7, 2017.