North America History Timeline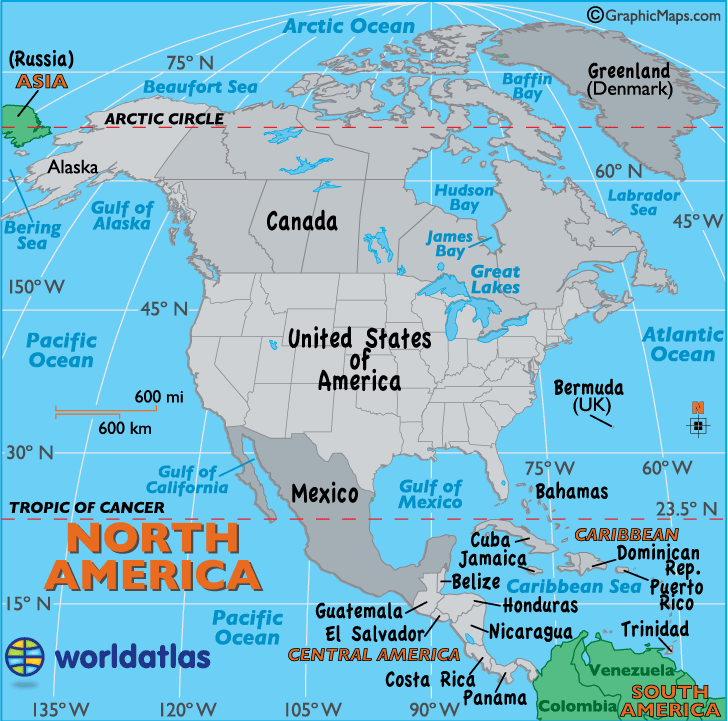 North American timeline:
900 Toltec civilization develops in present day Mexico
981 Eric the Red founds the first Nordic settlement in Greenland
1000 Vikings visited coastline of Newfoundland
1327 Aztecs established Mexico City
1492 Christopher Columbus discovered the Americas
1510 Spain began settlements in Jamaica
1519 Hernando Cortes defeated the Aztecs
1534 Jacques Cartier charts Gulf of St. Lawrence
1565 Spanish founded Saint Augustine, Florida
1577 Sir Francis Drake explores Pacific Ocean coastlines
1585 English colonists settled on Roanoke Island, Virginia
1598 New Mexico claimed by Spanish Explorers
1607 Jamestown, Virginia settlement established
1608 Quebec founded by Samuel de Champlain
1609 Henry Hudson explored New York Bay and Hudson River
1612 French explorers discovered Lake Huron
1616 Smallpox devastates Native Americans
1620 Pilgrims arrived on Mayflower at Plymouth, MA
1600's
1629 English captured Quebec City
1642 Montreal founded by Sieur de Maisonneuve
1663 Louis XIV assumed control of New France
1664 New Amsterdam renamed to New York
1670 Hudson Bay Company chartered by Charles II
1682 LaSalle explored Mississippi River
1700's
1701 Iroquois, French, English signed peace treaty
1741 Vitus Bering claimed Alaska for Russia
1744 King George's War began
1749 Halifax, Nova Scotia founded
1754 French and Indian War began
1768 British troops began occupation of Boston
1773 Boston Tea Party
1775 American Revolution began
1776 USA gained its independence from Britain
1789 George Washington elected first US president
1800's
1814 Washington captured and burned by British
1814 Mexico declared independence from Spain
1819 Florida ceded by Spain to the United States
1823 Guatemala declared independence
1836 Americans defeated at Battle of the Alamo
1845 United States annexed Republic of Texas
1846 -1848 U.S. - Mexican War
1849 California Gold Rush began
1852 Fire destroyed 11,000 homes in Montreal
1861 U.S. Civil War began
1862 Canadian smallpox killed 200,000 Indians
1865 13th amendment abolished slavery in the U.S.
1865 Civil War ends; President Lincoln assassinated
1867 Dominion of Canada created
1867 U.S. bought Alaska from Russia for $7.2 mil
1896 Gold discovered in Yukon Territory
1898 Spain ceded Puerto Rico and Cuba to US
1898 Spain sells Philippines to U.S. for $20 million
1900's
1900 Hurricane kills 6,000+ in Galveston, Texas
1901 President McKinley assassinated
1902 US opens military base at Guantanamo Bay
1903 US granted control of corridor across Panama
1904 Much of Toronto's downtown destroyed by fire
1906 Great San Francisco earthquake killed 500
1907 Race riots within Vancouver's Chinatown
1909 Peary and Henson reach North Pole
1912 Titanic struck iceberg and sunk, 1503 died
1913 President Madero of Mexico assassinated
1914 Panama Canal completed
1914 World War I began in Europe
1915 Lusitania sank, 1100 died
1916 Haiti became US protectorate
1917 Jones Act gave Puerto Ricans US citizenship
1918 World War I ended
1929 Great Depression began
1932 Amelia Earhart flies solo across Atlantic
1937 Amelia Earhart disappears circling the world
1939 World War II, Hitler attacked Poland
1941 Japan bombed Pearl Harbor, Hawaii
1944 Allies launch D-Day offensive
1945 Enola Gay dropped atomic bomb on Hiroshima
1945 World War II ended
1953 Jonas Salk develops polio vaccine
1959 St. Lawrence Seaway opens
1963 U.S. President John F. Kennedy assassinated
1969 First moon landing
1977 Control of Panama Canal given to Panama
1985 Mexico City Earthquake kills thousands
1986 "Challenger" exploded, 7 astronauts killed
1989 Exxon Valdez wrecks in Prince William Sound
1993 Bomb exploded in World Trade Center
1993 NAFTA enacted, US, Canada and Mexico agree
1995 Mexican banking crisis, US aids in crisis
1996 Serious riots in Quebec City
2000's
2001 On September 11, four passenger aircraft hijacked, two crashed into the World Trade Center, one into the Pentagon and the fourth in a field in Pennsylvania. 3,025 people were killed
2001 Canada became first country in world to legalize medical marijuana
2003 Shuttle Columbia, exploded upon reentry
2003 Massive power failure in NE US and SE Canada
2004 Four hurricanes hit Florida and southern US
2005 Hurricane Katrina devastates New Orleans
2006 65 miners killed in explosion at coal mine
2007 Heavy rains flood Mexico - 500,000 homeless
2008 Barack Obama elected U.S. President
2009 drug-related killings in Mexico reached 6,500
2010 Explosion aboard oil rig in Gulf of Mexico
About the Author
John Moen is a cartographer who along with his wife are the orignal founders of worldatlas.com. He and his wife, Chris Woolwine-Moen, produced thousands of award-winning maps that are used all over the world and content that aids students, teachers, travelers and parents with their geography and map questions. Today, it's one of the most popular educational sites on the web.
This page was last updated on September 19, 2016.