Photos of Seattle Washington - Seattle Map and Photos, Washington Map and Information
Washington vacation.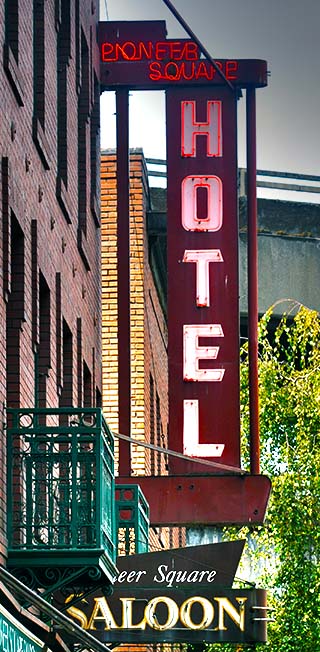 A classic hotel sign in Seattle.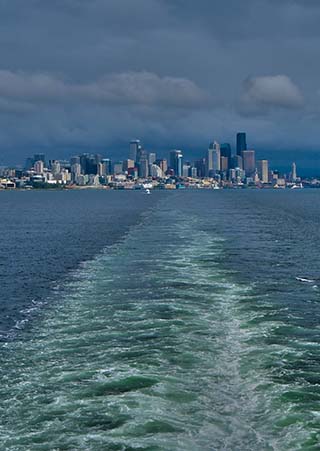 A view of Seattle from a cruise ship sailing north to Alaska.

The Iron Pergola and Totem Pole, a National Historic Landmark, is located at Seattle's Pioneer Square, at the intersection of First Ave. and Yesler Way.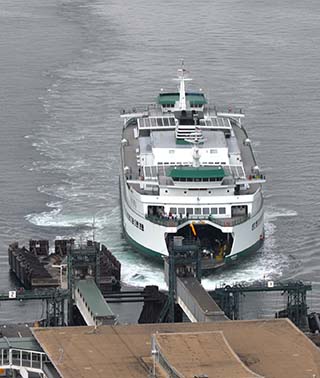 A ferry arrives in downtown Seattle, Washington.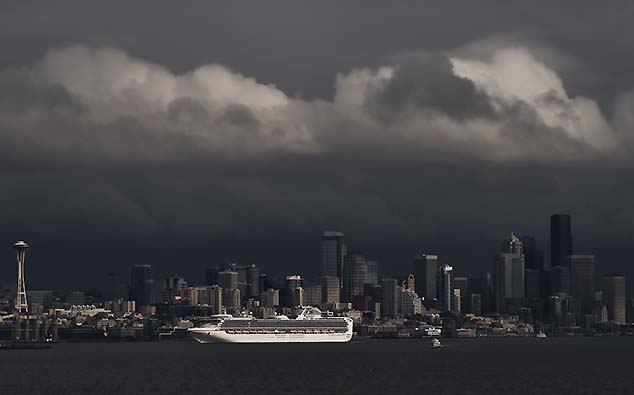 This photo of Seattle's skyline was taken on a cloudy, dark and rainy day. The cruise ship sailing past somehow attracted a glimmer of the available light, and the contrast is striking. That's the famous Space Needle, far left.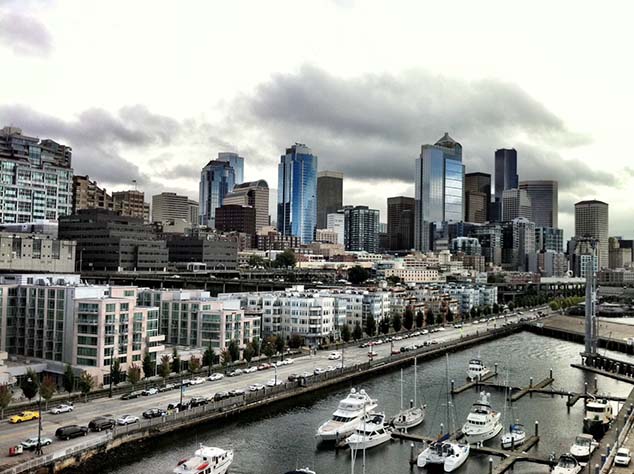 This is an HDR toned photo of a small part of Seattle's skyline and its many high-rises and skyscrapers. The condominiums along the waterfront are some of the most desirable places to live in the city because of their views of Puget Sound and all of the boat traffic.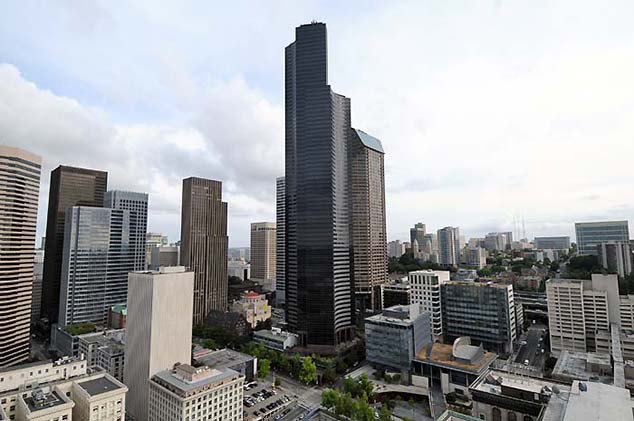 Columbia Center is the tallest skyscraper in the downtown Seattle skyline, as well as the tallest building in the State of Washington, and the Pacific Northwest region of North America; it is 76 stories high.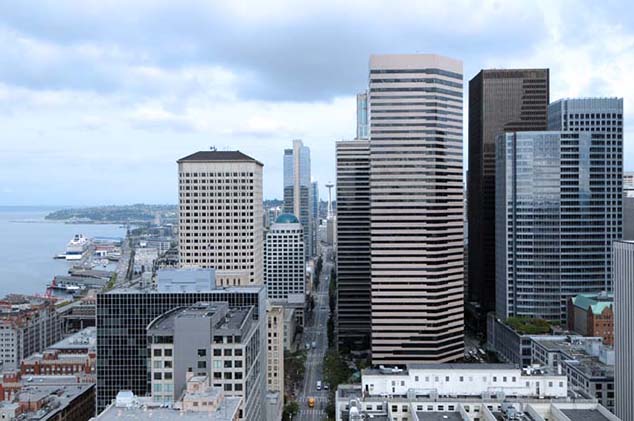 A few of Seattle's skyscrapers; note the Space Needle in the distance and the cruise ship port, center left.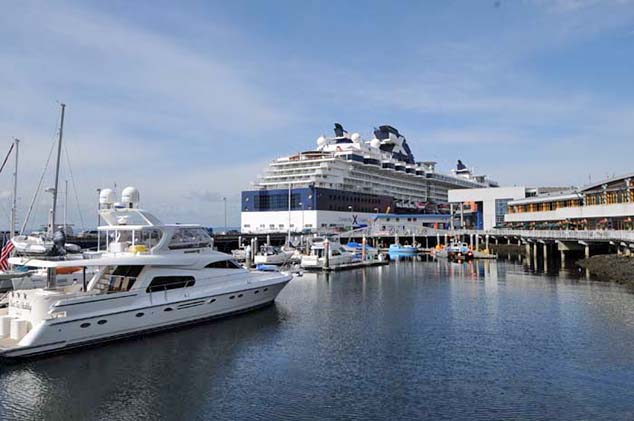 Currently leading all U.S. cruise home-ports on the West Coast in passenger volume and number of ship calls, the cruise business in Seattle is responsible for more than $18 million annually in state and local tax revenues, (2010 statistics). Most ships out of Seattle cruise north to Alaska.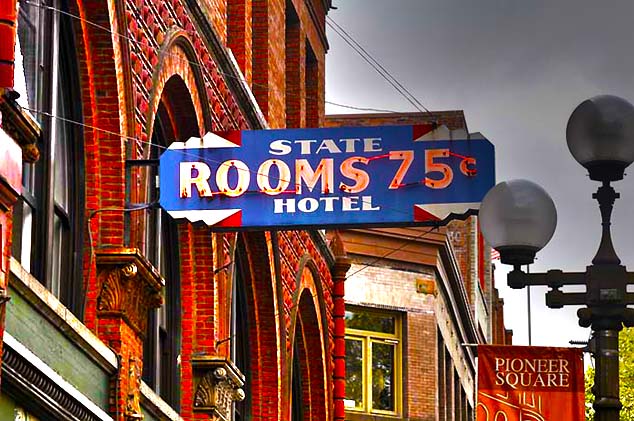 Seattle's warehouse district is replete with ambiance and atmosphere, like this sign from an earlier time.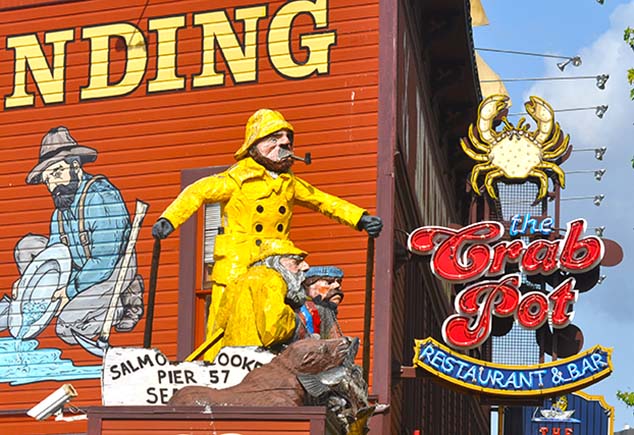 All over Seattle, but especially along the waterfront, seafood is the popular choice for many locals and visitors alike.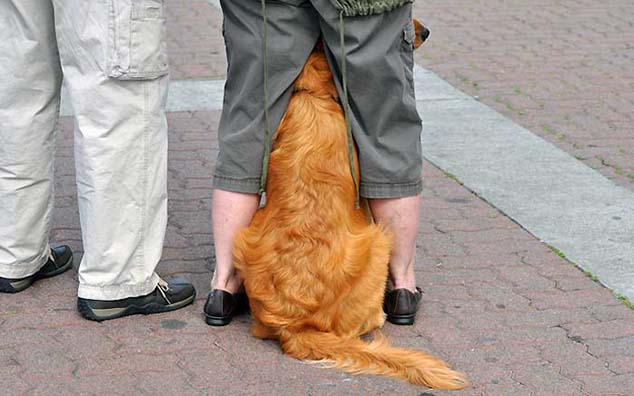 This photo was taken near one of Seattle's ferry docks as these three were waiting for a taxi.
This page was last updated on July 12, 2016.