New Jersey Description
The plight of black slaves in the southern states was a controversial issue, and that moral dilemma between north and south finally peaked. In 1861 America's Civil War began; slave-free New Jersey joined the Union cause and historical records indicate that nearly 26,000 of its men fought with the Union Army.
After that war ended, New Jersey (once again) asserted itself as an economic powerhouse. Large companies moved into the state and the flood of immigrants continued. In fact, in the early 1900's, fifty percent of its growing population was foreign-born.
Through World Wars I and II, (Great Depression aside) New Jersey was the epicenter of military production; battleships, destroyers and hundreds of other products were built here to support those war efforts.
Today, the modern urban areas of the northeast are home to the vast percentage of its residents. There - directly across from New York City - industrial complexes, oil refineries, high-tech companies and manufacturing industries drive the economy of this progressive state.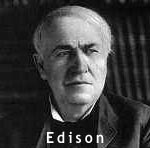 Over its productive history New Jersey was the site of many noteworthy inventions, including Thomas Edison's lightbulb; Samuel Morse and his telegraph, and John Holland's submarine, to name a few.
The state is also known for its lighthouses and almost endless string of white-sand beaches and resort communities, and for the exciting boardwalk and gambling casinos of Atlantic City.
Spread across the Garden State today, historic homes, Civil War and Revolutionary War battlefields and monuments reinforce New Jersey's indispensable and integral role in America's struggle for freedom and independence. In summary, the state's motto, "Liberty and Prosperity" says it all.
New Jersey Photographs
CITY ATTRACTIONS & MAPS: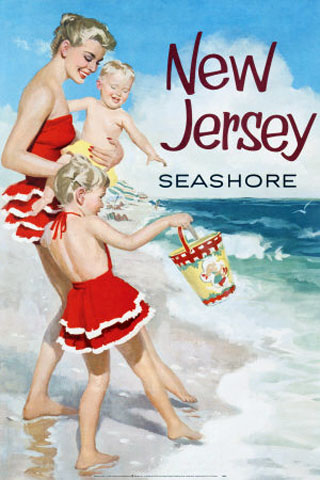 Jersey Shore

New Jersey Cities, Counties & Area Codes
This page was last updated on April 7, 2017.