Missouri Description
Missouri Recovery
The Civil War ended in 1865 and slavery was abolished in Missouri. Regardless, the spoils of war were devastating as steamboats (the lifelines of commerce growth) in mid-America were destroyed by the hundreds in the war. River traffic never recovered as railroads proved more efficient and economical.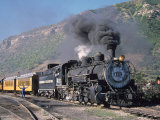 In fact, railroads were the demise of many river towns, but eventually Kansas City and St. Louis became important railroad centers. Economic recovery was slow but steady in Missouri, and even though America's Great Depression proved disastrous for many, World Wars I and II helped to revive (and motivate) its 20th century economy; new industries developed as the state provided war materials for both conflicts.
Missouri Today
The Show Me State is surrounded by eight distinct neighbor states: Iowa, Illinois, Kentucky, Tennessee, Arkansas, Oklahoma, Kansas and Nebraska. It doesn't come as a surprise that Missourians consider themselves at once Midwestern and Southern. This versatility is also felt in the state's natural landscape, from the soft hills of the Northern plains to the majestic Ozark Mountains in the South and the countless rivers and lakes sprinkled in between. Missouri is home to over 6000 recorded caves, second only to the state of Tennessee.
A mix of urban and rural culture, Missouri has a sound economy to back it up, ranging from aerospace, transportation equipment and food processing to agriculture products. Missouri cities and suburbs are thriving and families are moving here for the great quality of life and work opportunities. A major transportation center, with two of the nation's three busiest rail centers and two crucial airport cores, Lambert-St. Louis International Airport and Kansas City International Airport, Missouri is well connected with the rest of the country.
Missouri Cities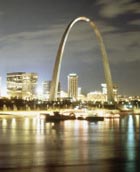 St. Louis lies on the banks of the Mississippi River and boasts over 105 parks and host of free major Missouri vacation attractions. Visit the soaring Gateway Arch, St. Louis Zoo, and the Central West End neighborhood. Join the club scene for a night of soulful American Blues. Kansas City on the Missouri River is famous for its beautiful fountains and some of the best barbecue in the land. Both of these cities offer science museums, amusement parks, and an unending supply of family vacation highlights. Springfield boasts the picturesque Ozark Mountains just southeast of the city and the capital of Jefferson City nestles in the center of the state.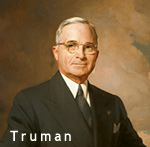 Famous Missouri natives such as Samuel Langhorne Clemens (better known as Mark Twain), President Harry Truman, astronomer Edwin Hubble and poet Maya Angelou call Missouri their home.
As the gateway to America's west, modern Missouri is famed for historic river towns (large and small), the Gateway Arch in St. Louis, Lake of the Ozarks recreational area and so much more. Missouri continues to grow, the economy remains strong, and its famous nickname, "The Show Me State" in many ways symbolizes Missourians as the dedicated, determined people that they've proved themselves to be.
Missouri Cities, Counties & Area Codes
This page was last updated on November 15, 2017.