Massachusetts. One of the most historic, influential and oldest cities in America, Boston is home to a number of cultural opportunities, historical sites and a rich variety of the performing arts.

Founded in 1630 by Puritan colonists from England, Boston was the site of Paul Revere's famous ride, the Boston Tea Party and many other events that led to the founding of the United States of America, and it still retains the flavor of those colonial days.


Today this home of Harvard, B.U. and M.I.T. has become a center for higher education and is regarded as the unofficial "Capital of New England".

1 | 2 | 3 | 4 | 5 (Boston - Page 3)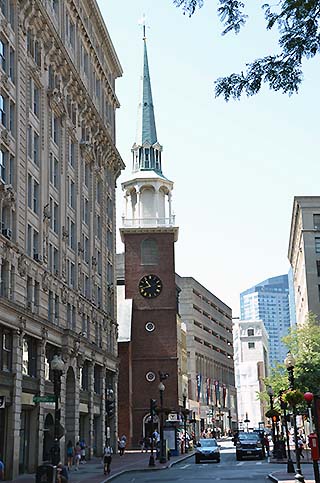 The Old South Meeting House (built 1729), in Boston, Massachusetts, gained fame as the organizing point for the Boston Tea Party on December 16, 1773, when 5,000 colonists gathered at the Meeting House, the largest building in Boston at the time.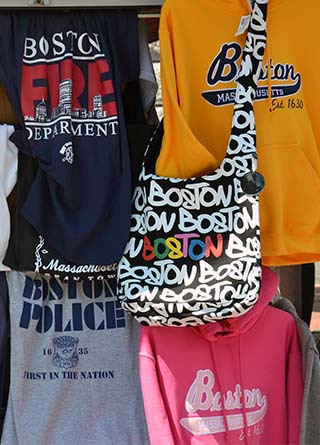 Shirts for sale in Quincy Market, Boston.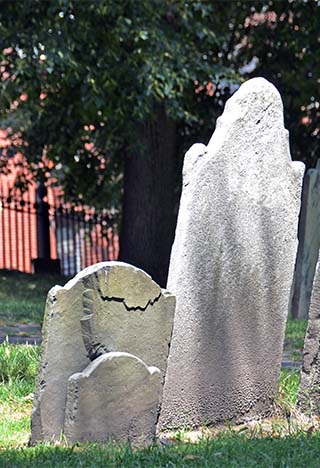 A few of the hundreds of grave stone inside the Copp's Hill Burying Ground in North Boston.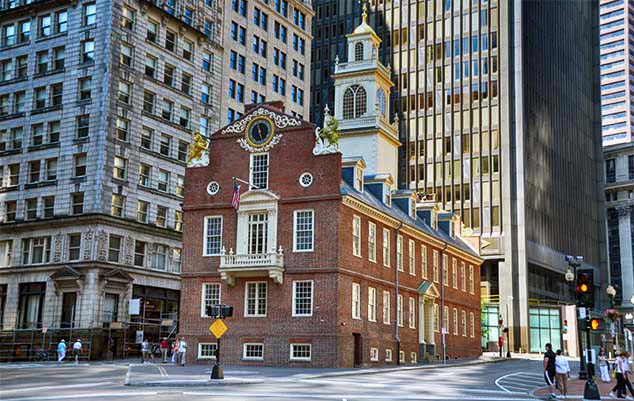 The Old State House is an historic government building located at the intersection of Washington and State Streets in Boston, Massachusetts, USA. Built in 1713, it is the oldest surviving public building in Boston, and the seat of the state's legislature until 1798. On March 5, 1770, The Boston Massacre occurred in front of the building and America's Revolutionary War was about to begin.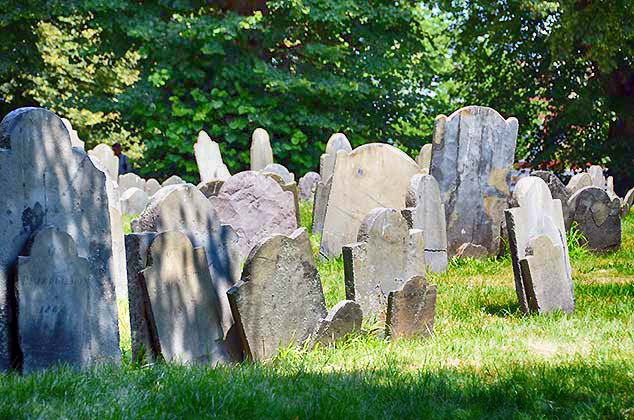 Founded by the town of Boston in 1659, Copp's Hill Burying Ground is the second oldest burying ground in the city. The cemetery's boundaries were extended several times, and the grounds contain the remains of many notable Bostonians in the thousands of graves and 272 tombs.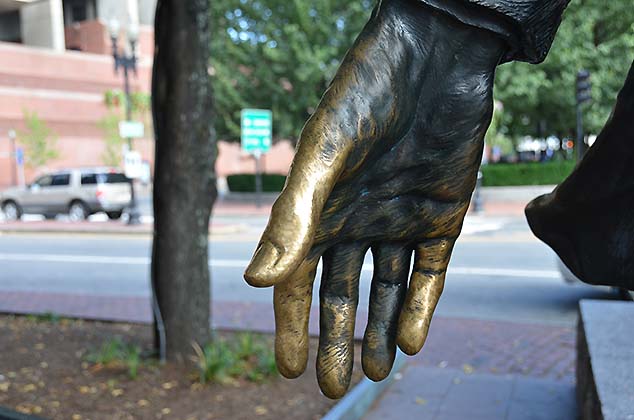 Standing near Faneuil Hall in Boston stands a 10-foot bronze statue of former mayor Kevin White. This is one of the statue's hands, and as you can see, the hand has been shaken a few times.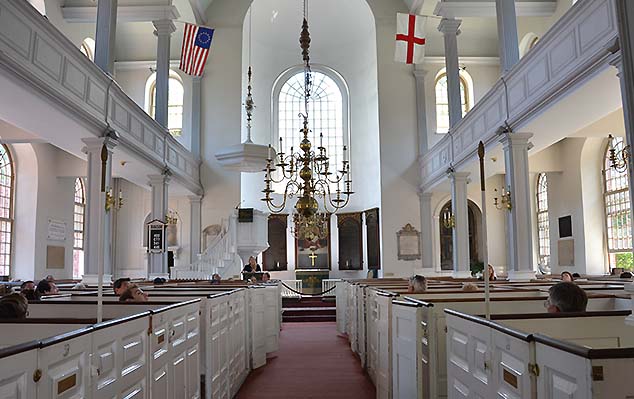 Old North Church in the North End of Boston, is the location from which the famous "One if by land, and two if by sea" signal is said to have been sent. This phrase is related to Paul Revere's midnight ride, of April 18, 1775, which preceded the Battles of Lexington and Concord during the American Revolution. This is a view of its famous sanctuary.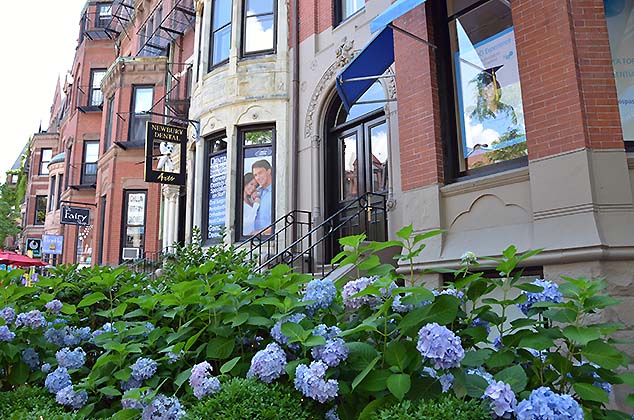 Boston's Back Bay is steeped in history. Its streets are some of many in Boston that are lined with one of the city's most iconic architectural structures, the brownstone.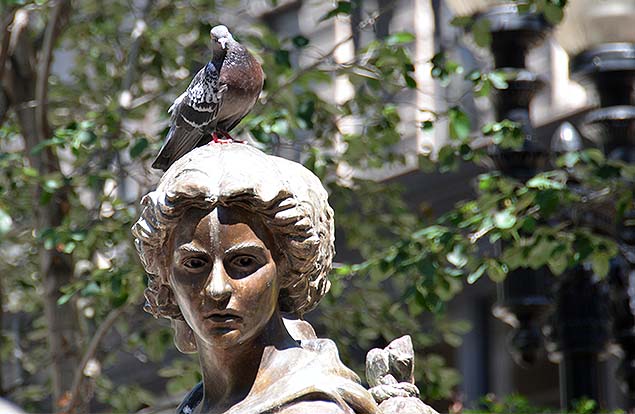 I couldn't resist taking this picture in downtown Boston. Should it be entitled, "Are you lookin at us," or maybe the messy pigeon should be saying, "I didn't do it."