California Description

After America's Civil War ended in 1865, in which California played only a distant role, the state continued to grow as large mining operations were built. Many companies began to hire cheap Chinese laborers, nicknamed "coolies." American laborers protested those hirings and in 1879, a new state constitution was created and ratified, forbidding the hiring of the "coolies." - and it was not repealed until 1952.
The opening of the Lincoln Highway in 1913 (the first transcontinental road in the United States) connected Times Square in New York City to Lincoln Park in San Francisco, and became the major stimulus for development in California. In 1926, the fabled Route 66 opened, again offering more ease of development into the now fast-growing "Golden State."
From 1900 to 1965, the population of California grew from fewer than one million to become the most populated state in the U.S., and its population today is one of the most diverse in the world.
California is a land of accomplishments, beauty and wonder, and famed across Planet Earth for its productive agricultural, beaches, deserts, mountains, national parks, redwood trees, sparkling cities, trendy lifestyles; film, television and music industries; its wine country, and so much more....
California Attractions & Landscape
From the towering, ancient forests and mountains in the North to the lovely Sonoran Desert and sparkling beaches in the South, California is full of natural beauty and great places to visit.
Popular activities include camping, fishing and hiking in the stunning mountain ranges; riding the dunes of the Pacific beaches, and enjoying a wine tasting at one of its many worldclass vineyards.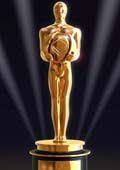 California is the land of sunshine, movie stars, and life in the fast lane! Visit our Hollywood Attractions page for info on the Hollywood Walk of Fame and Universal Studios, or nearby Beverly Hills, where the rich and famous come out to play.
Visit the Golden Gate Bridge in San Francisco, one of the most photographed structures in the world. Sitting on the border of Mexico across from Tijuana, the City of San Diego has a unique, Southwest flavor and home to the world-famous San Diego Zoo and Wild Animal Park.
California Cities, Counties & Area Codes
This page was last updated on April 7, 2017.