Photos of Ketchikan Alaska - Ketchikan Map and Photos, Alaska Map and Information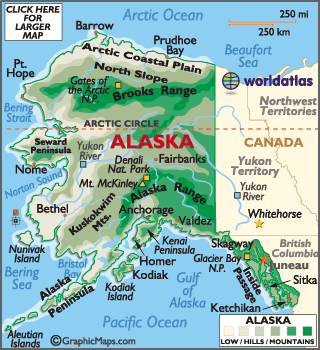 Ketchikan, Alaska
Ketchikan, Alaska is named after Ketchikan Creek, which flows through the town. It is the most sizable city in southeastern Alaska. With an estimated population of 14,070 in 2010 within the city limits, it is the fifth-most populous city in the state.
Ketchikan's economy is largely based on fishing, and the city is known as the "Salmon Capital of the World." It is also one of the "rainiest cities" in the USA, with 160+ inches falling each and every year.
For most of the latter half of the 20th century, a large portion of Ketchikan's economy and life centered around the Ketchikan Pulp Company in nearby Ward Cove. Today, that part of its economy is driven by tourism (cruise ship passengers) May through September.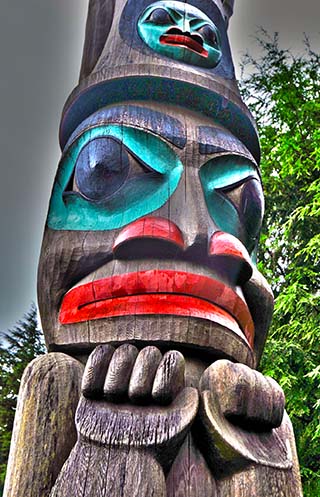 The city of Ketchikan boasts the world's largest collection of Northwest totems, and some are quite colorful.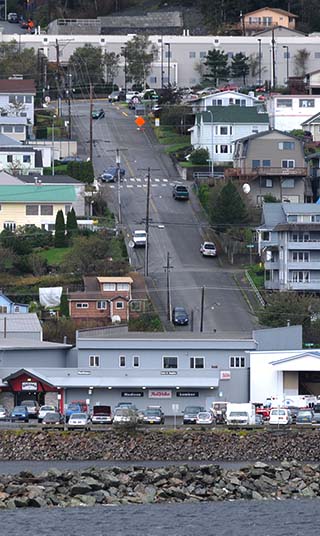 Some of the town streets are a bit hilly.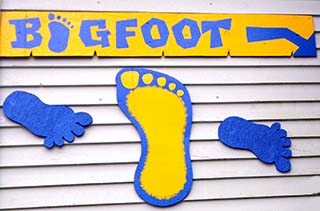 With all of those trees, the legendary BigFoot must be around here somewhere.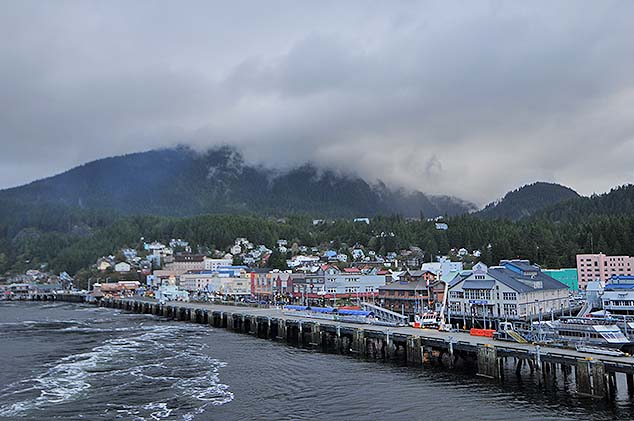 This is the view of Ketchikan, Alaska from an approaching cruise ship, and nearly 100 cruise ships dock here each year.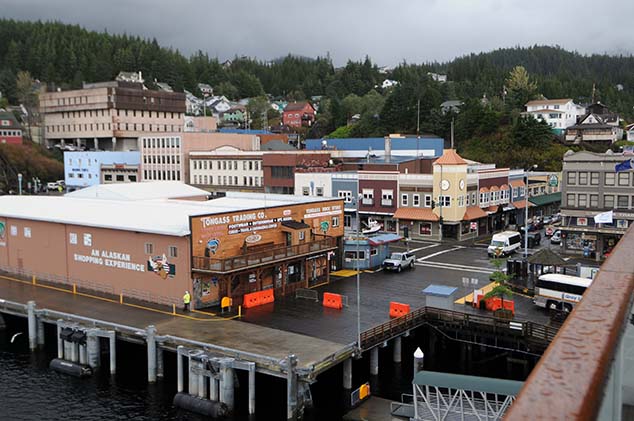 Downtown Ketchikan is a mixture of gift, specialty and jewelry shops, as well as a hardware store, pharmacy and others that cater to the locals. Restaurants are plentiful, and do yourself a favor, order the fresh Alaskan King Crab or salmon.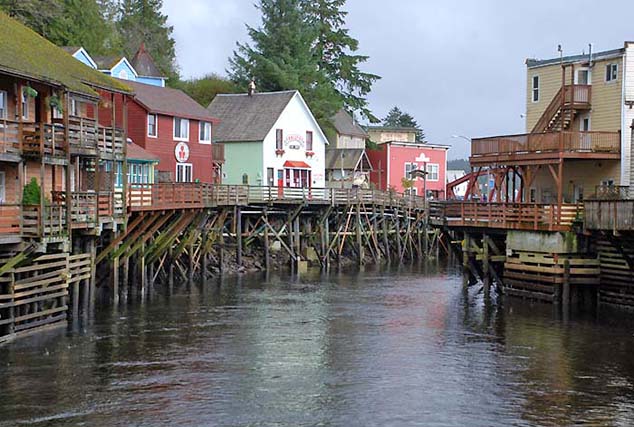 If you travel to Ketchikan, you will for sure visit Creek Street, a row of colorful wooden buildings perched on piling on water's edge. Once the home of bars and bordellos, all now contain specialty shops, with a couple of restaurants mixed in.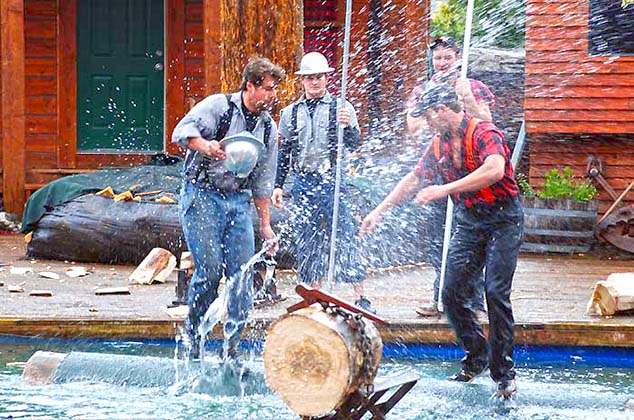 The Great Alaskan Lumberjack Show in Ketchikan showcases the skill of woodsmen competing against each other in events like log rolling and tree-climbing. Next door, the Southeast Alaska Discovery Center is an outstanding interpretive facility highlighting the commercial, recreational and cultural significance of the Tongass National Forest.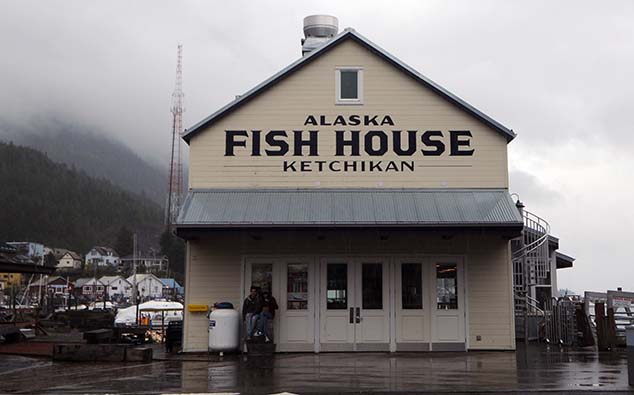 In Ketchikan Alaska, eating fish is a religion. Fish species caught and sole in the Ketchikan area include steelhead trout, rainbow trout and halibut. But by far, Ketchikan is best known for its salmon and all five types of Pacific salmon (including kings and sockeyes) can be eaten here.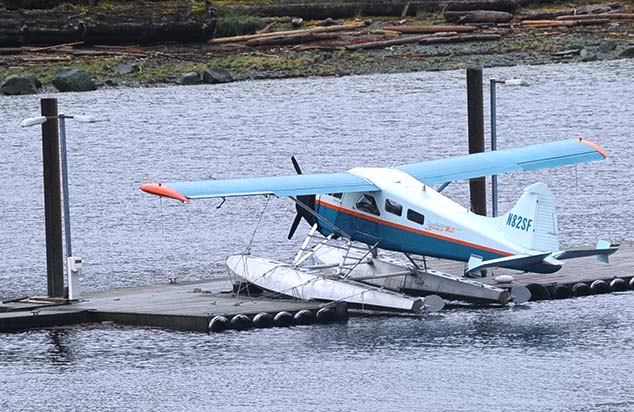 One way of exploring the majestic landscapes and variety of wildlife in Alaska is by air; float planes (sea planes) land on Alaskan waterways throughout the state. To see the spectacular sights that Alaska offers, these planes are the ticket.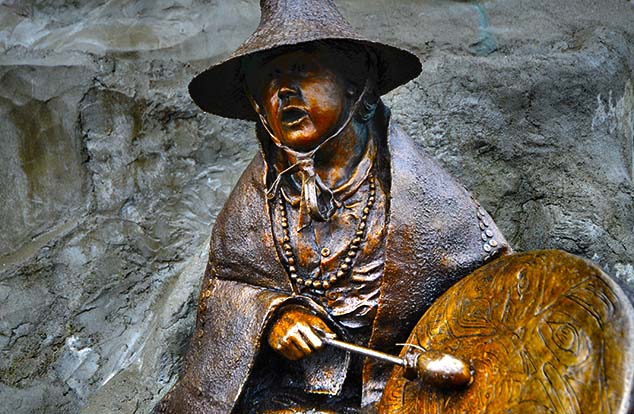 Native peoples of Alaska are honored in many ways, with art the most common medium.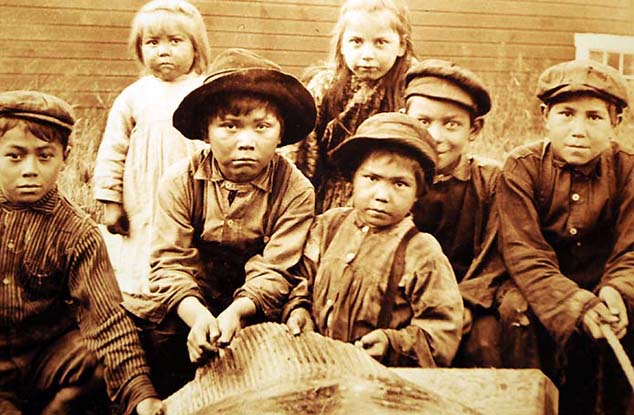 There are Ketchikan faces from the past (circa 1900) on display in a museum inside the public library.