British Columbia Description
In 1866, the mainland colony and the Colony of Vancouver Island became one. It was officially named British Columbia, with its capital city at Victoria.
The British North America Act took effect on July 1, 1867, officially establishing the Dominion of Canada, initially with four provinces: Nova Scotia, New Brunswick, Quebec and Ontario.
In British Columbia, a strong push to join the Dominion of Canada was underway. On July 20, 1871, that goal was realized as British Columbia became the sixth province to join Canada.
In short order the mining business on the mainland created thousands of new jobs; towns sprang up across the province, transportation routes improved and British Columbia was on its way to prosperity.
When the mining business eventually slowed, British Columbia continued to prosper because of an aggressive focus on farming, fishing and forest products. One time trading posts (all small) were now growing towns, and new communities continued to develop, such as New Westminster and Vancouver.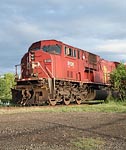 Vancouver itself, with access to the Pacific Ocean and overseas markets, and as the railhead for the Canadian Pacific Railroad, soon became the largest city in the province and the center of economic activity.
All but surrounded by water and fronting the majestic snow-capped Coast Mountain Range, the Vancouver metro area is the third largest in all of Canada, behind Montreal and Toronto.
With its amazing topography, stunning natural beauty and major attractions, British Columbia offers a huge variety of activities for the entire family.
In February 2010, when the XXI Olympic Winter Games were held in Vancouver, people from around the planet came to celebrate the excitement. Many of them discovered British Columbia for the first time, and have vowed to come back.
CITY ATTRACTIONS & MAPS:
Provinces & Territories Of Canada
This page was last updated on July 12, 2016.