Climate:
In general terms, Greenland's weather conditions range from sub-arctic to arctic, with cool to mild summers in the south, and very cold winters.

Significant rain occurs in the southern reaches of the island, but overall, precipitation is mostly in the form of snow, and snowfall can be very heavy.

Across southern Greenland, temps above freezing occur only during the summer months. As for temperatures...from mid-June through early-August daytime temps average near 8° C (46° F) in the south-central region, while in the south, highs near 18° C (64° F) are the norm.

In the winter months, Greenland's eastern regions are much, much colder than the west. From Disko Bay south, winter low temperatures reach -25° C (-13° F), while -50° C (-58° F) lows are certainly not unheard of. In the far north, extreme low temperatures are the norm.

Strong winds are common across Greenland, and conditions can quickly become hazardous in exposed areas. Travelers are advised to seek good local advice, and if a glacier tour is on the agenda, a guide is a must.

In midwinter, darkness prevails and those dark days and nights are referred to as Polar Nights. In the summer months, daylight takes over and there is barely any darkness at night, thus the term Midnight Sun.
Greenland's Information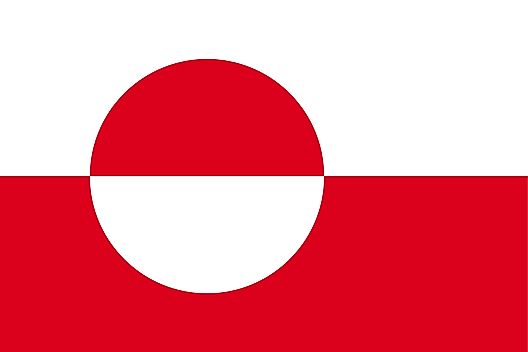 | | |
| --- | --- |
| Land Area | 2,166,086 km2 |
| Total Area | 2,166,086km2 |
| Population | 57,728 (#204) |
| Population Density | 0.03/km2 |
| Government Type | Parliamentary Democracy (Parliament Of Greenland); Part Of The Kingdom Of Denmark |
| GDP (PPP) | $2.17 Billion |
| GDP Per Capita | $37,600 |
| Currency | Krone (DKK) |
| More Information | Greenland |
This page was last updated on April 7, 2017.