Puerto Rico's Information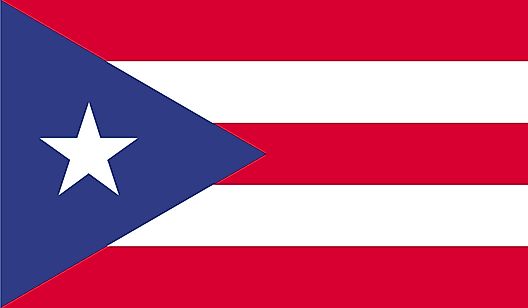 | | |
| --- | --- |
| Land Area | 8,870 km2 |
| Water Area | 4,921 km2 |
| Total Area | 13,791km2 |
| Population | 3,578,056 (#132) |
| Population Density | 403.39/km2 |
| Government Type | Presidential Democracy; A Self-governing Commonwealth In Political Association With The US |
| GDP (PPP) | $131.00 Billion |
| GDP Per Capita | $37,700 |
| Currency | Dollar (USD) |
| Largest Cities | |
People listed are almost always native to the country. We do (on occasion) include those that have either lived within the country for most of their adult life, or have made a significant contribution to the country in their personal endeavors.
M
Alejandro Gonzalez Malave undercover agent
Antonio Maldonado US Air Force officer
Evelyn Mantilla politician
Benjamin Marcantoni opera singer, actor, composer
Hugo Margenat poet
Luis Munoz Marin poet, journalist, politician
Rene Marques playwright
Victor Marrero jurist
Ricky Martin actor, singer
Ana Maria Martinez opera singer
Ladislao Martinez musician
Luis Aponte Martinez cardinal
Antonio Martorell graphic artist, radio, television personality
Francisco Ramirez Medina first president Republic of Puerto Rico
Concha Melendez poet, educator
Olga A. Mendez politician
Ines Mendoza former first lady of Puerto Rico, educator, ecologist
Andres Mignucci architect
Carlos Albizu Miranda educator
Angel Mislan composer
Jose Trias Monge jurist, author
Yolandita Monge singer
Gilberto Monroig guitarist, singer
Glenn Monroig composer, guitarist, singer
Jacobo Morales actor, writer, director
Noro Morales pianist, band leader
Rita Moreno actress, singer
Jonny Moseley skier, Olympic medalist
Rafo Muniz actor, comedian, director, producer
Tommy Muniz actor, producer, network owner
N - O
William A. Navas, Jr. assistant secretary of the U.S. Navy
Ednita Nazario singer, songwriter
Hector Andres Negroni historian, aerospace executive, author
Alberto A. Nido U.S. Air Force officer
Tito Nieves singer, songwriter
Antonia Novello physician, former US surgeon general
Demetrio O'Daly field marshall Spanish Army
Tommy Olivencia band leader
Tony Oliver voice actor
Denisse Oller broadcaster, journalist, television news reader
Francisco Oller artist
Ana Maria O'Neill educator, author, women's rights advocate
Maria de Mater O'Neill artist, lithographer, educator
Elin Ortiz actor, comedian, producer
Luis "Perico" Ortiz trumpet player, composer, producer
P
Luis Padial soldier, politician
Hernan Padilla physician
Amalia Paoli soprano
Antonio Paoli tenor
Raul Papaleo volleyball player
Ernesto Pastor bullfighter
Antonio S. Pedreira author, educator
Jose Enrique Pedreira composer
Lourdes Perez poet, songwriter, composer, guitarist
Silverio Perez producer, musician, host
Joaquin Phoenix actor
Alfredo Wiechers Pieretti architect
Pedro Pietri poet, playwright
Jesus T. Pinero engineer, politician
Carlos Ponce actor, singer, composer, television personality
Q - R
Luciano Quinones pianist, composer
Jose Maldonado Ramon revolutionary
Angel Ramos industrialist, founder of Telemundo
Mercedes Reaves engineer, scientist
Sylvia Rexach composer, singer
Carlos Velez Rieckehoff political activist
German Rieckehoff president of Puerto Rico Olympic committee
Jorge Rigau architect, historian, author, pedagogue
John Rivas comic strip creator
Graciela Rivera opera singer
Jose Rivera playwright, screenwriter
R
Luis Antonio Rivera comedian, actor, television host
Manuel Rivera-Ortiz documentary photographer
Gaspar Roca journalist, economist
Jose Rodriguez intelligence officer
Juan "Chi-Chi" Rodriguez golfer
Tito Rodriguez singer, band leader
Omar Rodriguez-Lopez musician, songwriter, producer
Roberto Roena percussionist, orchestra leader
Monserrate Roman scientist, microbiologist
Marta Romero actress, singer, comedian, television pioneer
Ana Roque de Duprey educator, suffragist, a founder of University of Puerto Rico
Johanna Rosaly actress, singer, television host
Willie Rosario musician, composer, band leader
Pedro Rossello physician, politician, former governor
S
Joe Sanchez author, NYPD officer
Luis Rafael Sanchez playwright
Manuel Olivieri Sanchez civil rights activist
Wilfredo Santa-Gomez author
Maria de Lourdes Santiago lawyer, journalist, politician
Jorge Santini politician
Daniel Santos singer, composer
Mayra Santos-Febres author, poet, literary critic
Arturo Alfonso Schomburg historian, author
Nino Segarra singer, composer, musician
Juan Serralles founder of "Don Q" rum
Blas C. Silva-Boucher engineer
Arturo Somohano composer, symphony orchestra director
Luis F Soto film, television director
Agustin Stahl physician, scientist
T
Manuel Gregorio Tavarez composer
Gerardo Teissonniere pianist, teacher
Filipo Tirado puppeteer
Juan Tizol trombonist, composer
Pedro Toledo former FBI agent, lawyer
Yomo Toro guitarist, cuatro player
Eladio Torres poet, musician, composer, singer
Nestor Torres jazz flautist
Juan R. Torruella jurist
U - Z
Luz Maria Umpierre poet, scholar, human rights activist
Diego de Torres Vargas priest, author
Ed Vega author
Tony Vega singer, band leader
Nydia Velazquez US politician
Ada Velez boxer
Clemente Soto Velez poet, journalist, activist
Wilkins Velez singer, composer
Juan Evangelista Venegas boxer, Olympic medalist
Luis Vigoreaux radio, television host
Luisito Vigoreaux actor, producer
Irene Vilar editor, author
Roberto Sanchez Vilella engineer, former governor
Raul G. Villaronga former US army officer
Mariano Villaronga-Toro educator
Otilio Warrington comedian
Mark Watring equestrian
Lila Mayoral Wirshing former first lady
David Zayas actor
Juan Alonso Zayas former Spanish army commander
Marcos Zurinaga cinematographer
Is a famous person missing from this page?
Submit your Famous Puerto Rican
This page was last updated on April 7, 2017.
Puerto Rico Trivia
What Language is Spoken in Puerto Rico?
English and Spanish are the two most widely spoken languages in Puerto Rico. Over 95% of the population speaks Spanish.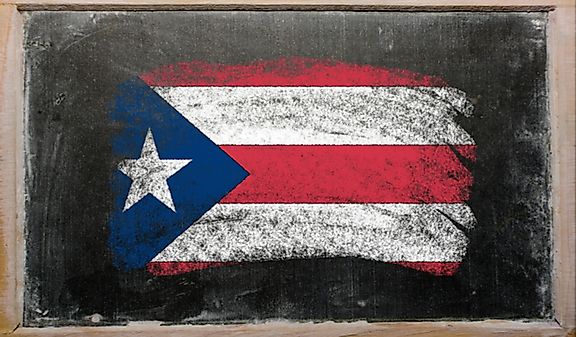 What Languages Are Spoken In Puerto Rico?
Countries & Territories Of The Caribbean