Puerto Rico's Information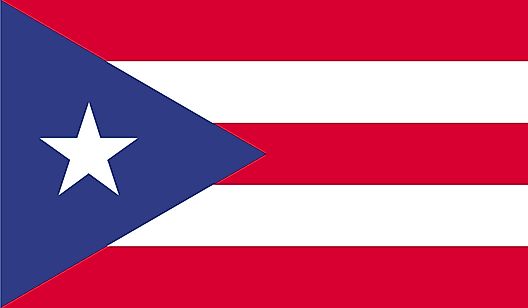 | | |
| --- | --- |
| Land Area | 8,870 km2 |
| Water Area | 4,921 km2 |
| Total Area | 13,791km2 |
| Population | 3,578,056 (#132) |
| Population Density | 403.39/km2 |
| Government Type | Presidential Democracy; A Self-governing Commonwealth In Political Association With The US |
| GDP (PPP) | $131.00 Billion |
| GDP Per Capita | $37,700 |
| Currency | Dollar (USD) |
| Largest Cities | |
People listed are almost always native to the country. We do (on occasion) include those that have either lived within the country for most of their adult life, or have made a significant contribution to the country in their personal endeavors.

C
Angel Cordero, Jr. jockey
Ernesto Cordero composer, classical guitarist
Federico A. Cordero classical guitarist
Paquito Cordero television producer, comedian
Rafael Cordero educator
Juan R.Correa-Perez scientist
Maritza "Ritz" Correia swimmer
Juan Antonio Corretjer poet, journalist, political activist
Millie Corretjer singer
Mapita Cortes actress
Mapy Cortes actress
Pedro Cortes politician
Rafael Cortijo musician, orchestra leader, composer
Bobby Cruz singer, minister
Eva Cruz volleyball player
Nicky Cruz evangelist
Waded Cruzado educator
Carmen Ana Culpeper first female Secretary Department of Treasury
D
Jose Antonio Davila poet
Raul Davila actor
Virgilio Davila poet, educator, politician
Julia de Burgos poet, civil rights activist
Federico Degetau politician, lawyer, author
Eugenio Maria de Hostos educator, philosopher, sociologist
Carmelo Delgado lieutenant Spanish Civil War
Hector Delgado singer
Kamar de los Reyes actor
Benicio del Toro actor, film producer
Sylvia del Villard actress, dancer
Alba Nydia Diaz actress
Alberto Diaz, Jr. officer U.S. Navy
Ruben Diaz, Sr. politician
E
Jose Maria Marxuach Echavarria physician, politician
Lydia Echevarria actress
Elizam Escobar poet, author, visual artist
Rafi Escudero musician, singer, composer, poet, political activist
Pedro Espada, Jr. politician
Luis R. Esteves founder Puerto Rico National Guard
Noel Estrada composer
F
Lucy Fabery singer
Angelo Falcon political scientist
Rene Farrait singer
Salvador E. Felices major general U.S. Air Force
Cheo Feliciano singer, composer
Hector Feliciano journalist, author
Jose Feliciano singer, guitarist, composer
Fernando Fernandez distiller
Ruth Fernandez singer, politician
Antonio Fernos-Isern cardiologist
Isolina Ferre nun, "Mother Teresa of Puerto Rico"
Maurice Ferre politician
Rosario Ferre writer, poet, essayist
Jose Ferrer actor
Luis A. Ferre engineer, industrialist, politician
Narciso Figueroa musician
Orlando Figueroa mechanical engineer, scientist
Rogelio Figueroa politician
Elmer Figueroa Arce aka "Chayanne" singer, actor
Enectali Figueroa-Feliciano astrophysicist, researcher
Adolfo Figueroa-Vinas astrophysicist
Pedro Flores composer
Luis Fonsi singer, composer
Luis Fortuno governor
Ramon Frade visual artist, architect
Rose Franco chief warrant officer U.S. Marine Corps
Felix Franco-Oppenheimer poet

G
Eduardo Neumann Gandia historian
Jose Andreu Garcia jurist
Joxel Garcia physician, four-star admiral U.S. Public Health Commissioned Corps
Felix Arenas Gaspar captain Spanish Army
Gustavo Gelpi jurist
Eduardo Georgetti agriculturist, politician, philanthropist
Joyce Giraud actress
Jenilca Giusti singer, songwriter, actress
Obed Gomez artist
Ruben Gomez baseball player
Tito Gomez singer
Wilfredo Gomez boxer
Aristides Gonzalez boxer, Olympic medalist
Gloria Gonzalez composer
Isabel Gonzalez activist
Sixto Gonzalez scientist
Migene Gonzalez-Wippler author
Bruce Gray actor
Javier Grillo-Marxuach screenwriter, producer
Gabriel Guerra-Mondragon ambassador
Jackie Guerrido journalist
Jose Buscaglia Guillermety educator, sculptor
Luis Guinot lawyer, ambassador
Luis Guzman actor
H - J
Miguel Henriquez privateer
Alfredo D. Herger television host, psychologist
Diego E. Hernandez U.S. Navy officer
Rafael Hernandez composer
Giovanni Hidalgo percussionist, educator
Eugenio Maria de Hostos educator, philosopher, sociologist
Anibal Gonzalez Irizarry educator, television journalist
Dora Irizarry jurist
Ramon Lopez Irizarry educator, scientist
Rafael Ithier musician
Carmita Jimenez singer
Raul Julia actor
L
La India singer
Anita Lallande swimmer
Tito Lara singer
Tato Laviera poet
Hector Lavoe singer
Georgina Lazaro poet
Raphy Leavitt composer
Hila Levy US Air Force officer
Orlando Llenza major general U.S. Air Force
Washington Llorens journalist, writer, linguist, scholar
Antonio Mattei Lluberas politician
Geronimo Lluberas physician, humanitarian, writer, composer
Papo Lucca pianist
Daniel Lugo actor
Juan Francisco Luis politician
Lunna singer
Is a famous person missing from this page?

Submit your Famous Puerto Rican
This page was last updated on April 7, 2017.
Puerto Rico Trivia
What Language is Spoken in Puerto Rico?
English and Spanish are the two most widely spoken languages in Puerto Rico. Over 95% of the population speaks Spanish.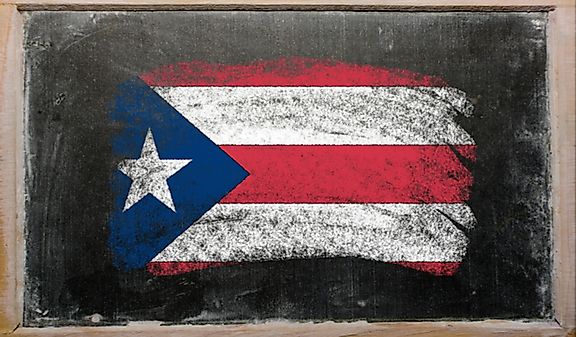 What Languages Are Spoken In Puerto Rico?
Countries & Territories Of The Caribbean