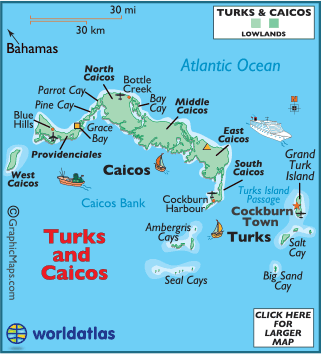 The Turks and Caicos Islands as a whole are a British Overseas Territory consisting of two groups of tropical islands, the larger Caicos Islands and the smaller Turks.
The Turks and Caicos are a leading international investment center for the offshore investor. The islands are a (zero tax) jurisdiction and therefore have no taxes on income, capitol gains, corporate profits or estates.
In addition, tourism is a major business here; the seven mile Grace Bay Beach on the Island of Providenciales is rated by travel experts as one of the best beaches in the world, and all inclusive resorts, fishing, snorkeling and scuba diving are major draws.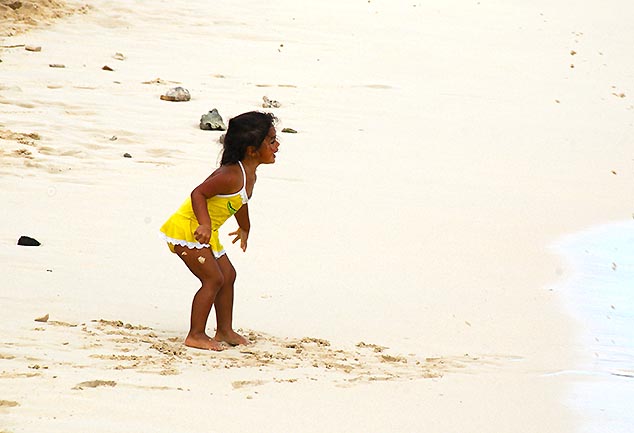 All but surrounded by a coral reef, Grand Turk Island has some very nice powdery-sand beaches, perfect for young kids and snorkelers of all ages.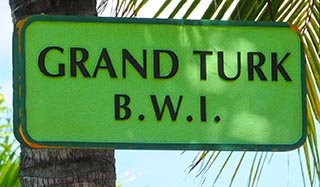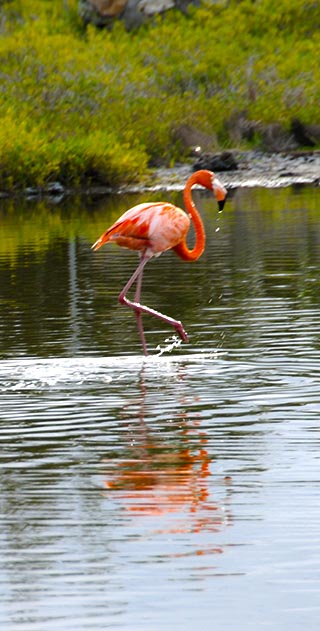 Small wandering flocks of flamingos can turn up almost anywhere on Grand Turk.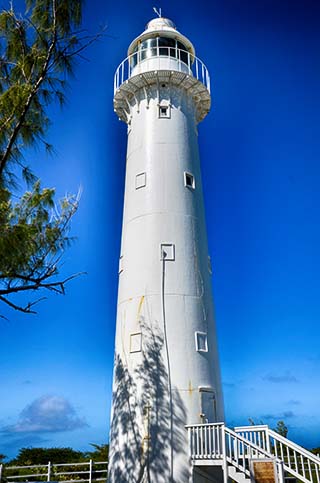 The lighthouse build in 1852 still stands on Grand Turk, albeit a bit rusty. It was erected on the northern tip of the island as a beacon for ships, warning them of the numerous reefs surrounding the island. Originally lit by oil lamps, they went to kerosene in 1943 and electricity in 1971, upon which it still operates. The lighthouse towers 108 feet above sea level and is one of the island's popular tourism sites.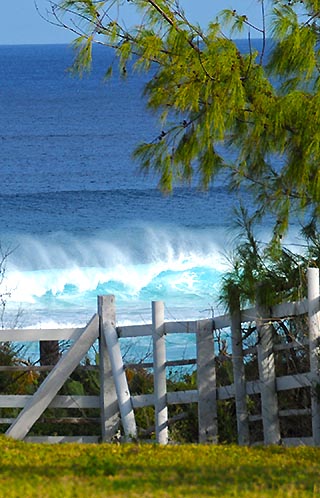 Rolling waves on the north shore of Grand Turk.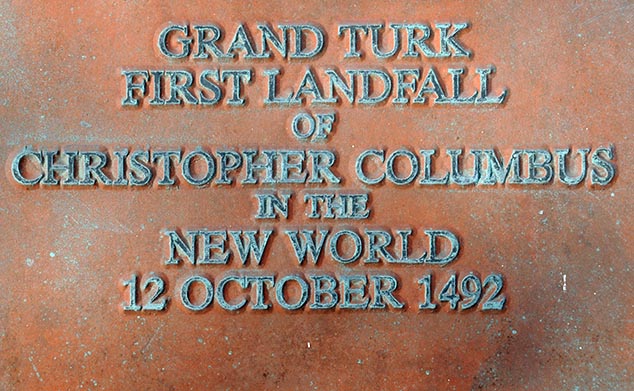 Possibly the landfall island of Christopher Columbus during his discovery of the New World in 1492 was Grand Turk. San Salvador Island or Samana Cay in the Bahamas is traditionally considered the site of Columbus' first landfall, but some believe that studies of Columbus' journals show that his descriptions of Guanahani much more closely fit Grand Turk than they do other candidates.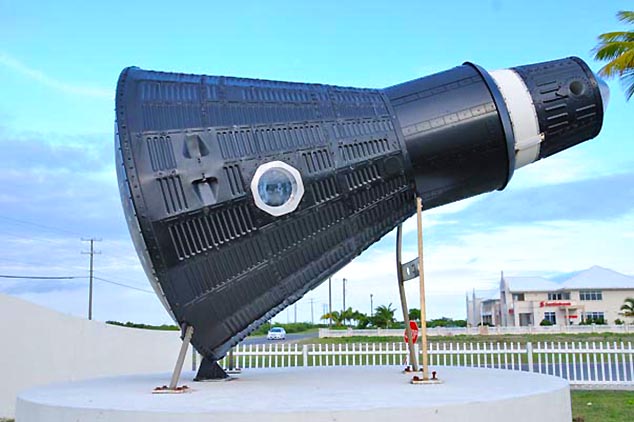 Another famous landing gave Grand Turk international attention in 1962 when John Glenn's Friendship 7 Mercury spacecraft landed in the vicinity of Grand Turk Island off the southeast shoreline. This replica of the Friendship 7 is on display in Grand Turk at the entrance to the Grand Turk Island airport.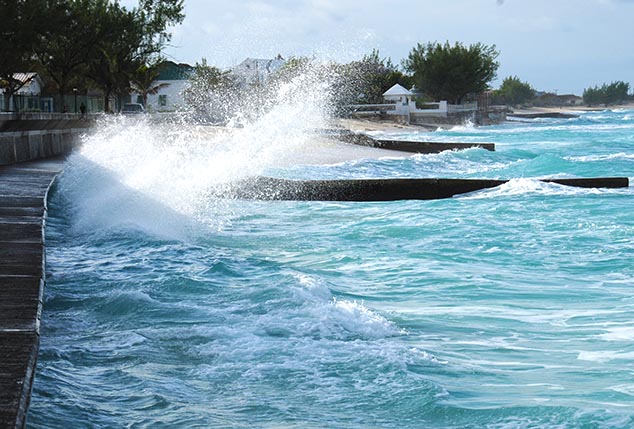 Waves striking the Cockburn Town seawall on Grand Turk.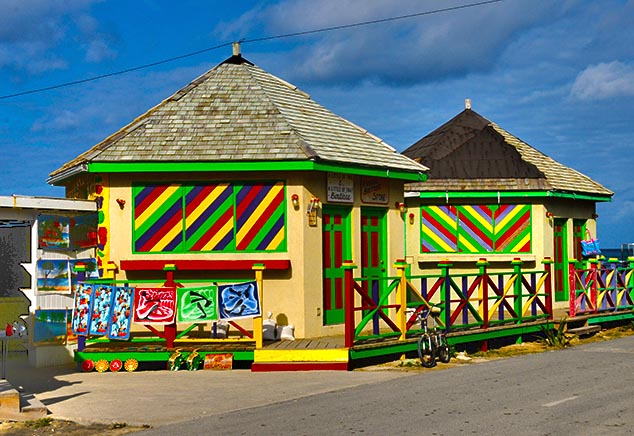 And where there's water and sand in the Caribbean, gift and souvenir shops will surely be found.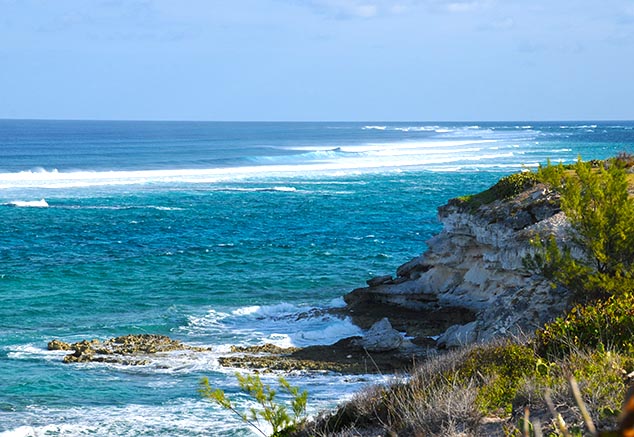 It is estimated that there may be 1,000 wrecks off the treacherous Northeast Reef of Grand Turk. The reef runs 2.8 miles out into the sea.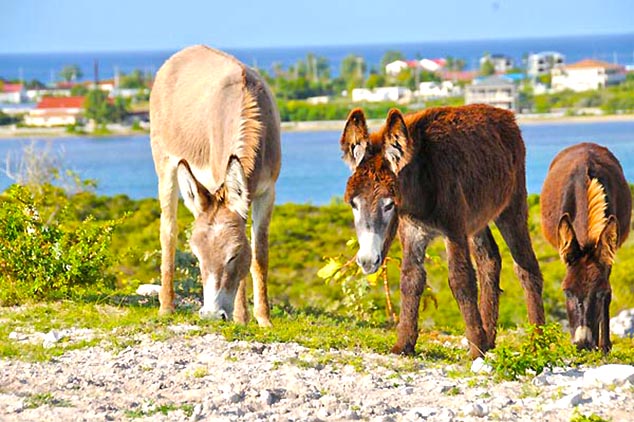 Semi-wild horses and donkeys roam freely about the island. The horses are descendent's of the original Spanish Conquistador horses, and have remained uncontaminated by outside bloodlines for more than 400 years.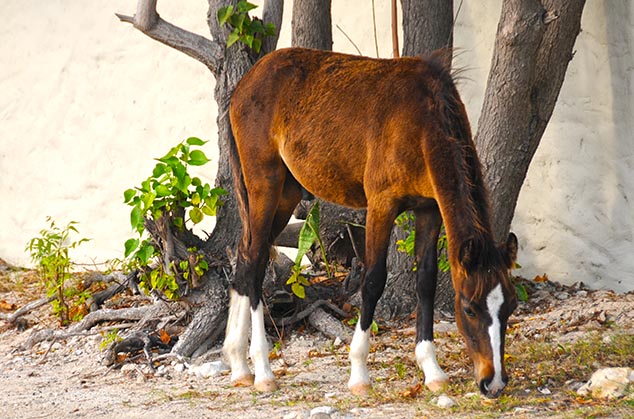 This is one of the above-mentioned horses. On occasion the herds will venture into downtown Cockburn Town where stallions will often charge at passing cars, protecting their mares.