People listed are almost always native to the country. We do (on occasion) include those that have either lived within the country for most of their adult life, or have made a significant contribution to the country in their personal endeavors.
M continued
Eleoncio Mercedes boxer
Jose Mesa baseball player
Mirtha Michelle actress
Leopoldo Minaya poet
Omar Minaya baseball executive
Pedro Mir poet, author
Mirabal sisters political dissidents
Raul Mondesi baseball player
Maria Montez actress
Yoryi Morel artist
Rafael Molina Morillo journalist, diplomat
Omahyra Mota actress
N
Noztra musician
Leo Nunez baseball player
Pavel Nunez singer
O
Ruth Ocumarez actress
Jose Offerman baseball player
Miguel Olivo baseball player
Juan Franciso Ordonez guitarist, composer
Ramon Orlando musician
David Ortiz baseball player
Ramon Ortiz baseball player
Pablo Ozuna baseball player
P
Johnny Pacheco musician, producer
Leonardo Paniagua musician
Providencia Paredes assistant Jacqueline Kennedy Onassis
Quirino Paulino drug smuggler
Ronny Paulino baseball player
Ilka Tanya Payan actress, AIDS activist
Carlos Pena baseball player
Tony Pena baseball player
Wilfredo Modesto "Wily Mo" Pena baseball player
Feniosky Pena-Mora engineer, educator
Chichi Peralta singer, musician
Jhonny Peralta baseball player
Rigo Peralta artist
Antonio Perez baseball player
Manny Perez actor
Melido Perez baseball player
Neifi Perez baseball player
Odalis Perez baseball player
Pedro Saul Perez activist
Rafael Perez baseball player
Timoniel "Timo" Perez baseball player
Domingo Pilarte evangelist
Geovanny Polanco musician
Placido Polanco baseball player
Frank Moya Pons historian
Aida Cartagena Portalatin poet
Jorge Posada baseball player
Albert Pujols baseball player
Q - R
Milly Quezada singer
Aramis Ramirez baseball player
Dania Ramirez actress
Hanley Ramirez baseball player
Manny Ramirez baseball player
Fausto Rey singer, songwriter
Frank Reyes singer
Jose Reyes baseball player
Is a famous person missing from this page?
Submit your Famous Dominican
Dominican Republic's Information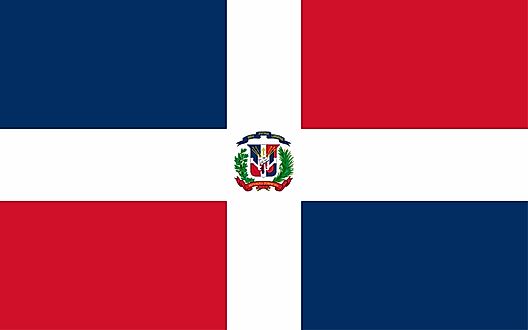 | | |
| --- | --- |
| Land Area | 48,320 km2 |
| Water Area | 350 km2 |
| Total Area | 48,670km2 (#128) |
| Population | 10,606,865 (#87) |
| Population Density | 219.51/km2 |
| Government Type | Presidential Republic |
| GDP (PPP) | $162.00 Billion |
| GDP Per Capita | $15,900 |
| Currency | Peso (DOP) |
| More Information | Dominican Republic |
Countries & Territories Of The Caribbean
This page was last updated on April 7, 2017.