Cuba's Information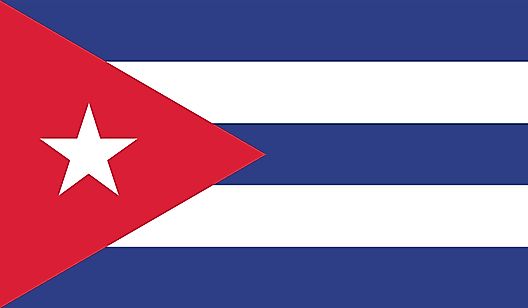 | | |
| --- | --- |
| Land Area | 109,820 km2 |
| Water Area | 1,040 km2 |
| Total Area | 110,860km2 (#104) |
| Population | 11,179,995 (#78) |
| Population Density | 101.80/km2 |
| Government Type | Communist State |
| GDP (PPP) | $133.00 Billion |
| GDP Per Capita | $11,900 |
| Currency | Peso (CUP) |
| Largest Cities | |
People listed are almost always native to the country. We do (on occasion) include those that have either lived within the country for most of their adult life, or have made a significant contribution to the country in their personal endeavors.

L
Carilda Oliver Labra poet
Jose White Lafitte violinist, composer
La Lupe singer
Wifredo Lam artist
Joel Lamela olympic medalist, sprinter
Pedro Luis Diaz Lanz air force commander
Ernesto Lecuona pianist, composer
Rafael A. Lecuona gymnast
William Levy actor
Pio Leyva singer
Jose Lezama Lima author, poet
Omar Linares baseball player
Alfredo Llaguno-Canals former auxiliary Bishop of Havana
Dave Lombardo drummer
Orlando "Cachaito" Lopez bassist
Mariano Lora revolutionary
Saturnino Lora revolutionary
Faizon Love actor, comedian
Dulce Maria Loynaz poet
Adolfo "Dolf" Luque baseball player
M
Antonio Maceo revolutionary, military strategist
Gerardo Machado former president
Juan Carlos Cremata Malberti film director
Eli Marrero baseball player
Jose Marti author, poet, journalist, political activist, national hero
Juan T. Vazquez Martin artist
Armando Martinez boxer
Lazaro Martinez olympic medalist, sprinter
Liaena Hernandez Martinez politician
Nelson Martinez baritone
Rual Martinez artist
Raul L. Martinez USA politician
Rey Angel Martinez soccer player
Ana Margarita Martinez-Casado actress, singer
Miguel Matamoros singer, composer
Huber Matos revolutionary
Rene Mederos poster artist, graphic designer
El Medico musician
Julio Antonio Mella founder "internationalized" Cuban communist party
Arnaldo Tamayo Mendez first Cuban citizen, cosmonaut
Jose Mendez baseball player
Osleidys Menendez olympic medalist, javelin thrower
German Mesa olympic medalist, baseball player
Mario Cesar Kindelan Mesa olympic medalist, boxer
Anselmo Alliegro y Mila politician
Pablo Milanes singer, songwriter
Minnie Minoso baseball player
Enrique Molina actor
Hilda Molina former chief neuro-surgeon of Cuba, physician
Eligio Sardiñas Montalvo "Kid Chocolate" boxer
Rita Montaner singer, pianist
Aurelio Monteagudo baseball player
Rene Monteagudo baseball player
Kendry Morales baseball player
Benny More singer, songwriter
Nancy Morejon author, poet
Yipsi Moreno olympic medalist, hammer thrower
Roberto Moya olympic medalist, discus thrower
Victor Moya high jumper
Raul Musibay chef, author
N - O
Jose Napoles boxer
Rosa Elena Simeon Negrin politician
Bola de Nieve singer, songwriter, pianist
Harold Lopez Nussa jazz pianist
Arnaldo Ochoa general
Eliades Ochoa guitarist, singer
Tony Pedro Oliva baseball player
Luis Oquendo actor
Rey Ordonez baseball player
Guillermo Rigondeaux Ortiz olympic medalist, boxer
Braulio Orue-Vivanco first Bishop of Pinar del Rio
P
Heberto Padilla poet
Dr. Eduardo J. Padron educator
Humberto Padron film director
Juan Padron animation director
Tomas Estrada Palma former president
Rafael Palmeiro baseball player
Benny Paret boxer
Oswaldo Paya political activist
Raul Paz singer
Cesar "Pupy" Pedroso pianist
Ivan Pedroso olympic medalist, long jumper
Amelia Pelaez artist
Brayan Pena baseball player
Armando Peraza percussionist
Fernando Perez film director
Mario Perez artist
Tony Perez baseball player
Luis Alberto Perez-Rionda olympic medalist, sprinter
Ariel "The Veteran" Pestano olympic medalist, baseball player
Carlos Manuel Piedra politician
Ignacio Pineiro composer, musician
Manuel Pineiro political, military leader
German Pinelli journalist
Virgilio Pinera author, playwright, poet, essayist
Felipe Poey zoologist
Ana Maria Polo lawyer, television personality
Fidelio Ponce de Leon artist
Guillermo Portabales singer, songwriter
Rene Portocarrero artist
Omara Portuondo singer, dancer
Damaso Perez Prado bandleader, musician, composer
Ariel Prieto baseball player
Carlos Manuel Pruneda singer
Is a famous person missing from this page?
Submit your Famous Cuban
Cuba Trivia
What is a command economy?
Command Economy refers to economic activity that is controlled by a central authority and means of production are publicly owned. A command economy features the government in all the financial decisions and implementation in a country. Some countries with this type of economy include the communist states of Cuba and North Korea.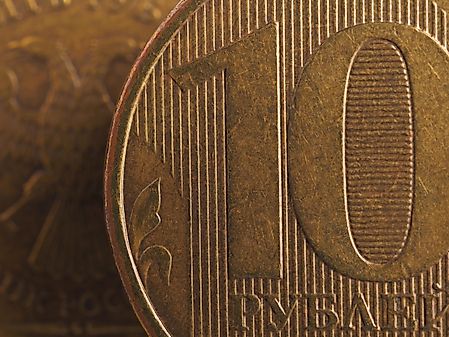 What Is A Command Economy?
Countries & Territories Of The Caribbean