Bahamas
The Bahamas are considered to be the most popular vacation destination in the Caribbean, even though, technically, it's not in the Caribbean Sea.
The Bahamas are located about 100 miles east of the Florida coast, in the Atlantic Ocean. Although it's comprised of 700 islands, only 30 are occupied as most of the rest of them are under water.
The breathtaking scenery, beautiful weather along with historical sites, parks, trails, nature centers, botanical gardens, casinos, beaches, golf, diving and many more activities too numerous to mention, offer something for every traveler.
Don't forget the food as Bahamian cuisine is centered around fresh fish such as red snapper, grouper, lobster, and the islands' favorite - conch. There's also fritters, chowder, pigeon peas and johnny cakes to enjoy.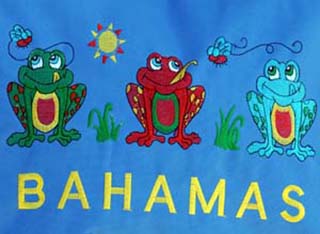 An idyllic cove on the island of St. Thomas.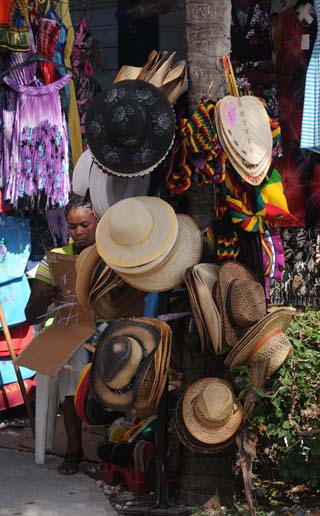 In the sunny Bahamas, a hat is always a good purchase.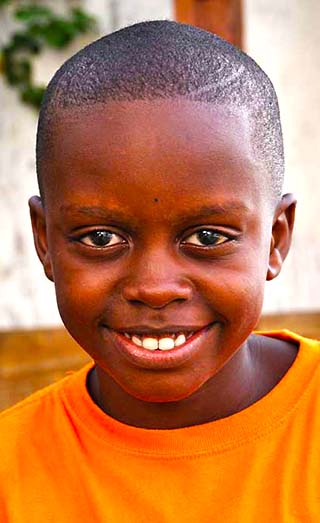 This is Devon, and he was helping his grandmother manage her souvenir shop in Nassau's Straw Market; he was just as friendly as he looks.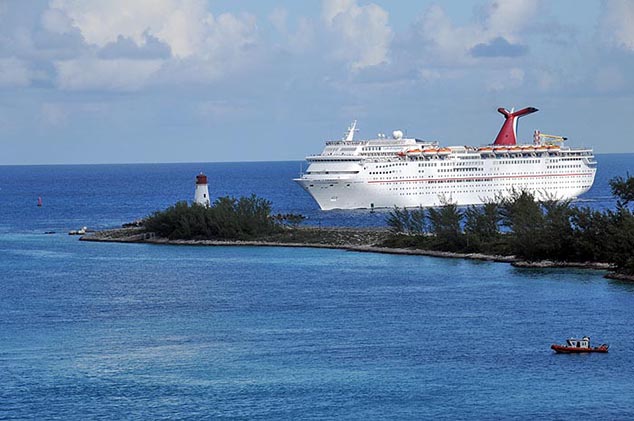 The living is easy on The Bahamas islands, a glittering necklace of sand dotting the blue Atlantic. On a Bahamas cruise a traveler will find a sun-splashed seascape of 700 islands and 2,000 cays offering idyllic tropical getaways for sailing, snorkeling, fishing, strolling pearly pink-sand beaches, and swimming in crystalline turquoise seas. Many travelers to the Bahamas arrive from cruise ship ports in the U.S., with Florida the main departure point.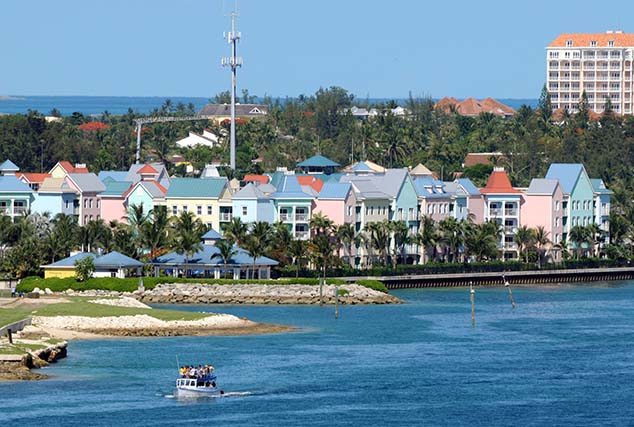 If you do arrive by cruise ship, you will quickly notice the beautiful blend of colonial and modern buildings in pastel colors. And let's not forget the warm Caribbean sun and the often beautiful blue sky.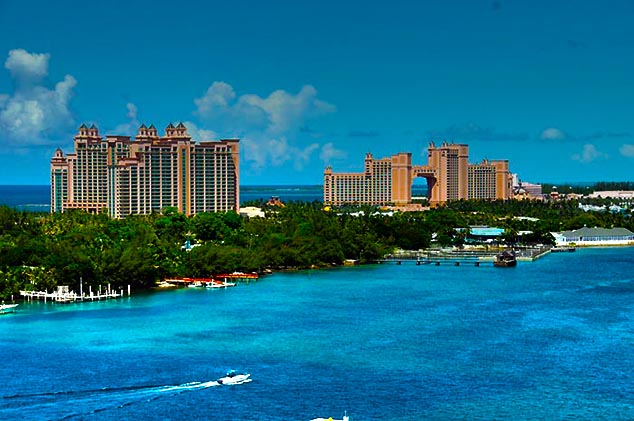 The Atlantis Paradise Island complex is a popular resort and waterpark located on Paradise Island in the Bahamas.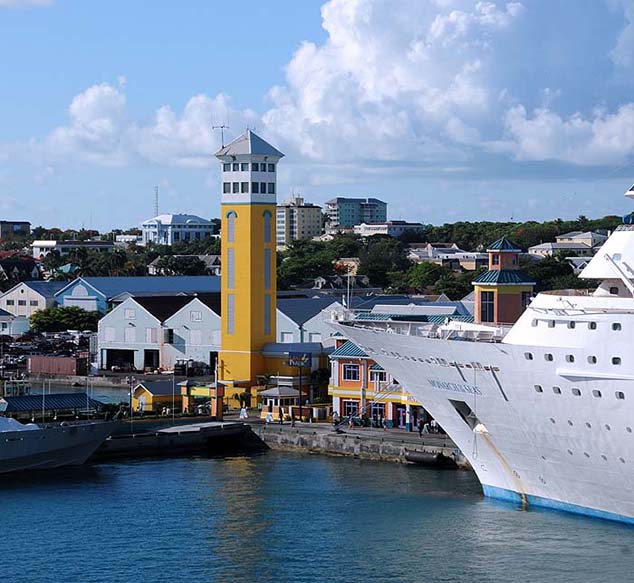 This is the port terminal and its yellow tower in downtown Nassau, the capital of The Bahamas. From the tower it's a short walk to the main shopping center of the island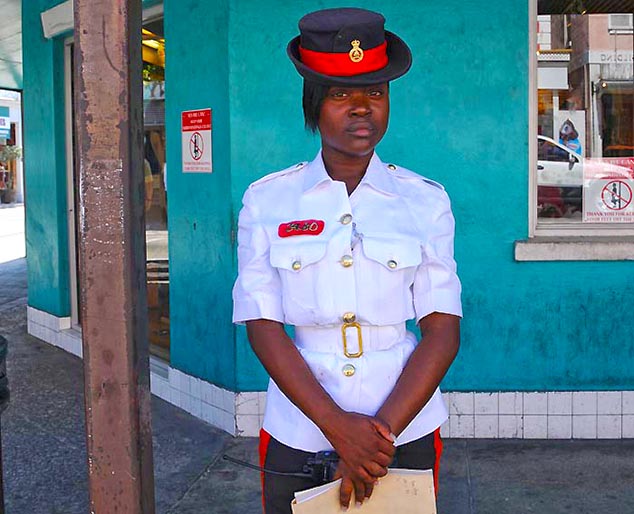 Across the Bahamas you will see these neatly dressed officers from the Royal Bahamas Police Force, the national law enforcement agency of the Commonwealth of The Bahamas; they have great uniforms and are quite friendly, although this young female members looks a bit serious in this photo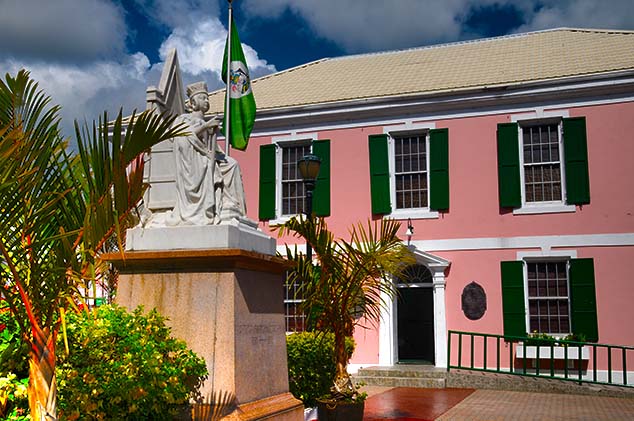 The colors in the Caribbean are always stunning to me, and even this simple government building adds style to the mix.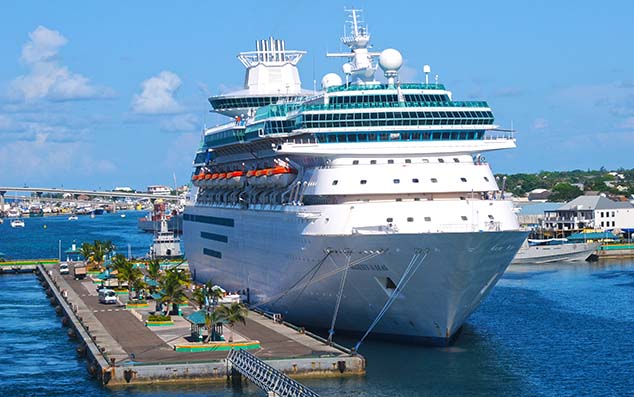 This is Royal Caribbean ship tethered to a cement dock in Nassau. What's nice about this system is passengers can easily exit the ship, spend the day on the island, then easily return to the ship without a lot of walking. Cursing to the Bahamas is easy and fun, and from Florida ports, quite inexpensive.