The 1926 Imperial Conference, held in London, brought together the Prime Ministers of the Dominions of the British Empire. During that conference the Balfour Declaration established the principle that the Dominions are all equal in status, and not subordinate to the United Kingdom. That resolution was confirmed by the British Parliament, and Canada's sovereignty was the result.
The Great Depression of the 1930's brought an economic meltdown to many countries. In its wake it devastated Canada, especially in the provinces of Alberta, British Columbia, Manitoba and Saskatchewan.
After Britain declared war on Germany in 1939, Canada followed suit and World War II began. Canadian troops were involved in many war-changing battles including the Battle of Normandy. In the end, the Allies defeated Germany and Canada paid a price. Nearly 50,000 Canadians gave their lives, with thousands wounded.
A positive by-product of World War II was that it ended any lingering effects of the Great Depression in Canada. To support the needs of the war, workers produced raw materials and manufactured goods in record quantities. Canada was again on an economic roll, and it would never look back.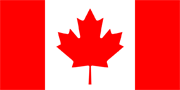 After decades of bitter debate over its border with Quebec, Newfoundland joined Canada as a province in 1949; the massive St. Lawrence Seaway opened in 1959, and on February 15, 1965, Canada proudly flew its first official national banner, a red and white maple-leaf flag.
The British North America Act marked its 100th anniversary on July 1, 1967, and fifteen years later, in 1982, it was replaced by Canada's new constitution. Queen Elizabeth traveled to Ottawa and proclaimed the document as official, and constitutional powers were transferred from Great Britain to Canada.
With pride in their French heritage, Quebec began a movement in the 1960's to separate itself from Canada, and establish a French-speaking nation. The first vote on same failed, but in 1995, the government of Quebec tried a sovereignty vote again. It was rejected by a slim margin of less than 1%. In 1997, the Canadian Supreme Court ruled unilateral secession by a province to be unconstitutional, but that separatism fever still burns.
On May 4, 1992, voters in the Northwest Territories authorized the partition of their huge area into two separate territories, one to become a self-governing homeland for Inuit peoples, or Eskimos. That new territory was called Nunavut, meaning Our Land.
Canada is a land of vast distances and rich natural beauty and resources. As an affluent, high-tech industrial society in the trillion-dollar class, Canada resembles the United States in its market-oriented economic system, pattern of production, and affluent living standards.
Canada faces the political challenges of meeting public demands for quality improvements in health care and education services. Canada also aims to develop its diverse energy resources while maintaining its long-held commitments to the environment.
Canada's Information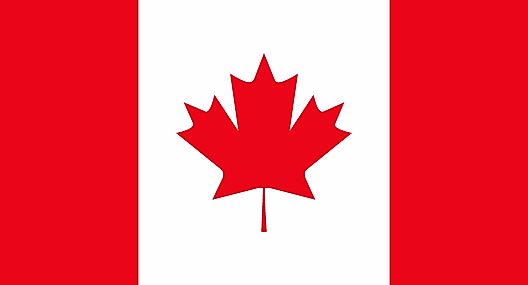 | | |
| --- | --- |
| Land Area | 9,093,507 km2 |
| Water Area | 891,163 km2 |
| Total Area | 9,984,670km2 (#2) |
| Population | 35,362,905 (#38) |
| Population Density | 3.89/km2 |
| Government Type | Federal Parliamentary Democracy (Parliament Of Canada) Under A Constitutional Monarchy; A Commonwealth Realm |
| GDP (PPP) | $1,670.00 Billion |
| GDP Per Capita | $46,200 |
| Currency | Dollar (CAD) |
| More Information | Canada |
Canada provinces, territories & their capitals
Provinces & Territories Of Canada
This page was last updated on July 12, 2016.