In the early 19th century tensions peaked between America and the British Empire over maritime power abuses, and the War of 1812 was the result.
Upper Canada and Lower Canada were quickly embroiled in that conflict as America launched invasions against British forces on the Canadian frontier.
In the end there were no real land gains or losses on either side, but some historians believe that the War of 1812 shifted American migration desires and interests from Canada, west into the Great Lakes area.
After the war, waves of immigrants from the British Isles began to settle in this new frontier. By mid-century, that great migration had brought nearly 750,000 newcomers into eastern Canada.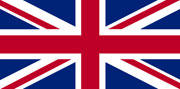 In 1837, rebellions against British rule took place in both Upper and Lower Canada. A few local skirmishes in Upper Canada were outdone by more serious uprisings in Lower Canada. A declaration of independence was read in Napierville, but the British finally squelched, at least temporarily, the growing desire for sovereignty.
The British Parliament subsequently acted, and the Act of Union (1840) essentially merged both Upper and Lower Canada into a single centralized governmental entity, appropriately named - the Province of Canada.
It consisted of Canada East, the eastern portion of the modern-day Province of Quebec (a French-speaking region), and Canada West, the southern portion of the modern-day Province of Ontario, (a mainly English-speaking region).
That new government was first seated in Kingston. In 1845 it was moved to Montreal, then between Toronto and Quebec, and finally to Ottawa in 1865.
It was a critical time in the constitutional history of Canada, as self-government procedures were in place, but that did not prevent disputes between French and English factions in the legislative assembly. Deadlocks were common, and proved to be one of the major reasons behind the Canadian Confederation in 1867.
On July 1, 1867, after discussions in London by all parties concerned, the British Parliament enabled the British North America Act, an act which gathered the Province of Canada, and the maritime colonies of New Brunswick and Nova Scotia into a single dominion. The term dominion was chosen to indicate Canada's status as a self-governing entity of the British Empire.
The annual celebration of the British North America Act is now Canada's National Day, or Canada Day, a federal statutory holiday celebrating the anniversary of the event.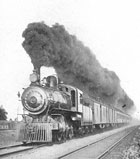 As the Canadian Pacific Railway helped grow this new Dominion in all directions, its territory quickly expanded; Manitoba joined the Dominion in 1870, British Columbia in 1871, and Prince Edward Island in 1873. The gold rush of 1897 brought thousands of prospectors into the undeveloped western prairie lands, and in 1905, Saskatchewan and Alberta were admitted as provinces.
Canada's best participated admirably in World War I (1914-1918). Canadian Corps repeatedly spearheaded Allied attacks against the Germans, thus earning their battle scars and stripes, and the respect of their peers.
Following World War I, Canada experienced record expansion in business, both large and small. Technical advances and industrial production were moving off the chart. Unfortunately, a turndown was lurking.
Canada's Information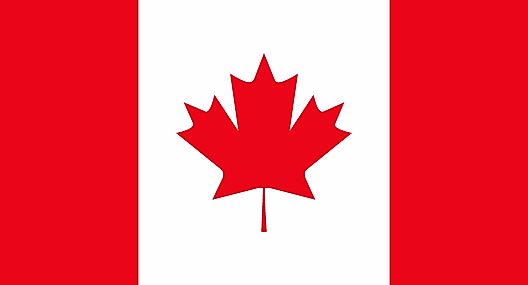 | | |
| --- | --- |
| Land Area | 9,093,507 km2 |
| Water Area | 891,163 km2 |
| Total Area | 9,984,670km2 (#2) |
| Population | 35,362,905 (#38) |
| Population Density | 3.89/km2 |
| Government Type | Federal Parliamentary Democracy (Parliament Of Canada) Under A Constitutional Monarchy; A Commonwealth Realm |
| GDP (PPP) | $1,670.00 Billion |
| GDP Per Capita | $46,200 |
| Currency | Dollar (CAD) |
| More Information | Canada |
Canada provinces, territories & their capitals
Provinces & Territories Of Canada
This page was last updated on July 12, 2016.