Bermuda's Information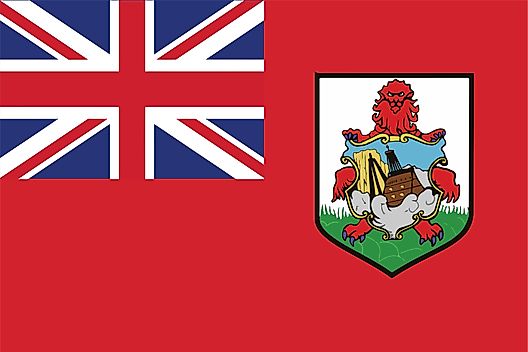 | | |
| --- | --- |
| Land Area | 54 km2 |
| Total Area | 54km2 |
| Population | 70,537 (#202) |
| Population Density | 1,306.24/km2 |
| Government Type | Parliamentary Democracy (Parliament); Self-governing Overseas Territory Of The UK |
| GDP (PPP) | $5.20 Billion |
| GDP Per Capita | $85,700 |
| Currency | Dollar (BMD) |
World War II
Soon after the onset of World War II, Winston Churchill offered Bermuda land to U.S. President Franklin D. Roosevelt as aid to Britain. Approximately 10% of the country was leased for 90 years to the U.S. During the War, the British Royal Navy used Bermuda as a center of Allied operations for patrolling the Atlantic and the USA built naval and military bases.
Racial Tensions
Racial tensions began to grown in the 1960's with the blacks protesting unfair treatment. In 1968, a race riot erupted in Hamilton due to only whites being given access to an overcrowded fair. In 1973, blacks assassinated Sir Richard Sharples, Bermuda's white governor, and two aides. Even today, racial segregation remains a source of tension.
Bermuda Today
Bermuda was granted internal self-government in 1977, with a Westminster-based parliamentary system and 40 elected members in the Assembly. Britain retained control of the defense and foreign policy.
The three main issues the government of Bermuda faces are the economy, which relies heavily on financial services and tourism, continued discussion of independence, and the retaining of British citizenship.
Bermuda Tourism
Visitors to Bermuda are always interested in the housing, which is comprised of cement block in order to preserve the native coral limestone. The architecture has been adapted to withstand the hurricanes and extreme winds Bermuda experiences.
Famed for Bermuda shorts, the original Bermuda onion, and of course the Bermuda Triangle, the island's tourism has grown significantly over the last 50 years.
Bermuda's pink sand beaches, crystal-clear waters, offshore reefs and the Royal Naval Dockyard are major attractions. Of note: it is not possible to rent a car on the island, so in addition to walking the pleasant streets, many travelers choose to rent a bicycle or scooter.
This page was last updated on July 12, 2016.