United Kingdom History Timeline
1900s continued
(1914) World War I began
(1918) World War I ended, one million Brits dead
(1920) League of Nations launched
(1921) Ireland granted independence by Ango-Irish Treaty; six counties retained as part of United Kingdom
(1922) United Kingdom became known as United Kingdom of Great Britain and North Ireland; British Broadcasting Company aired first radio service
(1924) John Logie Baird, Scottish engineer, invented television
(1926) Two millions workers went on strike, the "General Strike" lasted for nine days
(1928) Women aged 21 received right to vote; Amelia Earhart landed in South Wales - first female to fly solo across Atlantic; Doctor Alexander Fleming of London discovered penicillin
(1929) New York Stock Exchange crashed, economic slump hit Britain
(1936) King George V died; son Edward VIII crowned king, abdicated the throne to marry Mrs. Simpson (second shortest reign in English history); brother George (George V) became king
(1939) World War II began
(1940) Ration books introduced for food, clothing, petrol; Winston Churchill leader of British forces
(1945) World War II ended
(1948) National Health Service began offering free medical care (from the cradle to the grave)
(1951) Festival of Britain took place; Winston Churchill re-elected Prime Minister
(1952) King George VI died; Britain tested nuclear bomb
(1953) Elizabeth II crowned Queen of England; scientists at Cambridge University discovered structure of DNA
(1955) Churchill resigned as Prime Minister
(1958) Great Train Robbery occurred - Royal Mail train robbed; Beatles released hit songs
(1966) England won Football World Cup; Aberfan, Wales swamped by mining waste, 116 children died and 28 adults
(1969) Maiden flight of Concorde took place; Queen Elizabeth II's son, Charles, named Prince of Wales; death penalty abolished
(1971) Decimal currency adopted; rioting in Ireland left 20 people dead
(1973) Britain joined Common Market; bombs in London killed one and injured 250
(1976) Britain had hottest, driest summer in 250 years; Concorde made first commercial flight
(1978) Test tube baby, Louise Brown, born in Lancashire
(1979) "Iron Lady" Margaret Thatcher became first female Prime Minister
(1980) Iranian terrorists sack Iranian Embassy in London; John Lennon, killed in New York City
(1981) Prince Charles married Lady Diana Spencer; ten prisoners died during hunger strike of IRA at Maze Prison in Ireland; rioting in South London
(1982) British troops drove Argentine forces out of Falkland Islands; IRA continued attacks on London at Regents Park and Knightsbridge, nine people killed
1900s continued
(1985) Fire at Bradford City Football Ground killed 40 and injured 150; rioting at European Cup final killed 39 people; Live Aid concert took place in London; race riots in Bruston occurred
(1987) Margaret Thatcher re-elected; hurricane hit Britain causing 17 deaths; IRA bomb in County Fermanagh killed 11 and injured more than 60; Stock markets crashed around world - named Black Monday; Kings Cross underground station fire killed 30
(1989) Crowd crush at FA match in Sheffield killed nearly 100
(1990) Prime Minister Margaret Thatcher resigned
(1994) Channel Tunnel opened rail link between Britain and rest of Europe
(1997) Labour Party won landslide victory, Tony Blair became Prime Minister; Princess Diana killed in auto accident in Paris; British returned Hong Kong to China at end of its 99 year lease
(1999) Minimum wage introduced; bombings occurred in London; Scottish Parliament and Welsh Assembly formed
2000's
(2003) Britain joined United States-led coalition in Iraq war; 750,000 people in London staged anti-war protest
(2005) London's public transport system struck by four bomb attacks; 54 people killed, more than 700 injured; Tony Blair elected to third term; Irish Republican Army gave up weapons arsenal
(2007) Severe winter storm killed 47
(2008) UK government announced £400bn ($692 bn) package to rescue banking system
(2009) Lockerbie bomber released from prison on compassionate grounds, returned to Libya; more than 2000 people trapped in Channel Tunnel after five Eurostar trains broke down due to cold weather
(2010) David Cameron named prime minister; ash cloud from Eyjafjallajökull volcano in Iceland caused airport closures; WikiLeaks founder, Julian Assange, turned himself into police in Westminster
(2011) Prince William married Catherine Middleton; Libyan Foreign Minister, Moussa Koussa, defected to London
(2014) Sept 18th: Referendum on Scottish Independence held in Scotland. 85% of voters cast ballots. Pro UK side wins with 55% of vote.
United Kingdom's Information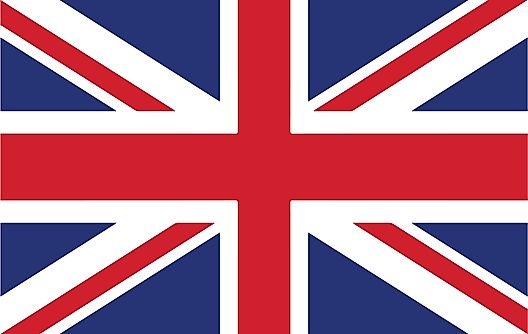 United Kingdom countries, provinces & their capitals
This page was last updated on April 7, 2017.