People listed are almost always native to the country. We do (on occasion) include those that have either lived within the country for most of their adult life, or have made a significant contribution to the country in their personal endeavors.
S
Taras Shevchenko poet, humanist
Bruno Schulz author, artist
Zinaida Serebriakova artist
Kateryna Serebrianska gymnast, Olympic medalist
Pavlo Shandruk military leader
Oleksandr Mikolaiovich Sharkovsky mathematician, developed Sharkovsky's Theorem
Samuil Shatunovsky mathematician
Lev Isaakovich Shestov existentialist philosopher
Naum Z. Shor mathematician
David Petrovich Shterenberg artist
Yuriy Shumovskyi archaeologist
Aleksandr Shymko composer, pianist
Volodymyr Sichynskyi architect, graphic artist
Igor Sikorsky aviation pioneer, designed first multi-engine fixed-wing aircraft
Oxana Skaldina gymnast
Anatoliy Skorokhod mathematician
Hryhorii Savych Skovoroda philosopher, composer
Opanas Slastion artist, ethnographer
Karina Smirnoff ballroom dance champion
Yakov Smirnoff comedian
Anton (Anatole) P. Solomoukha artist, photographer
Ivan Maksymovych Soshenko artist
Slava Stetsko politician
Yaroslav Stetsko politician
Lee Strasberg actor, director
Otto Struve astronomer
Bohdan Stupka actor
Vasyl Stus poet, publicist
Sergei Sviatchenko artist
Vasyl Symonenko poet, journalist, activist
T
Borys Tarasyuk politician
Vladimar Tatlin artist, architect
Alexander Tetelbaum inventor, scientist
Stephen Timoshenko father of modern engineering mechanics
Viktor Tsybulenko javelin thrower, Olympic medalist
Mikhail Turovsky artist
Roman Turovsky-Savchuk artist
Pavlo Tychyna poet, public activist, statesman
Olexandra Tymoshenko gymnast, Olympic medalist
Yulia Tymoshenko former prime minister
David Abramovich Tyshler fencer, Olympic medalist
U - V
Lesya Ukrainka poet, activist
Mykhailo Vaschenko-Zakharchenko mathematician
Vladimir Veksler experimental physicist
Pavlo Pavlovych Virsky balletmaster, choreographer
Iosif Vitebskiy fencer, Olympic medalist
Avgustyn Voloshyn politician
Mickola Vorokhta artist
Volodymyr Vynnychenko political activist, statesman, former prime minister
Yaroslav Vynokur world champion billiards player
Stepan Vytvytskyi former president
W - Y
Selman Abraham Waksman biochemist, microbiologist, nobel laureate
Viktor Yanukovych president
Arseniy Petrovych Yatsenyuk politician, economist
Dmytro Yavornytsky historian, archaeologist
Vasyl Yermylov artist, designer
Ivan Sydorovych Yizhakevych artist
Viktor Andriyovych Yushchenko former president
Ukraine's Information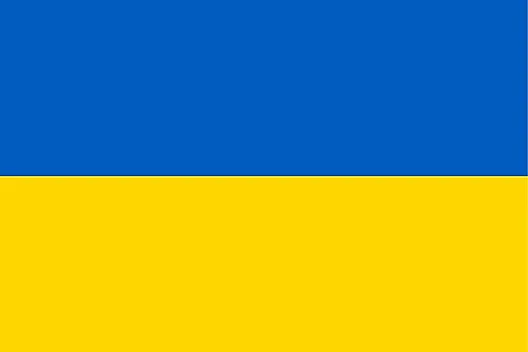 | | |
| --- | --- |
| Land Area | 579,330 km2 |
| Water Area | 24,220 km2 |
| Total Area | 603,550km2 (#45) |
| Population | 44,209,733 (#31) |
| Population Density | 76.31/km2 |
| Government Type | Semi-presidential Republic |
| GDP (PPP) | $353.00 Billion |
| GDP Per Capita | $8,200 |
| Currency | Hryvnia (UAH) |
| More Information | Ukraine |
This page was last updated on April 7, 2017.