People listed are almost always native to the country. We do (on occasion) include those that have either lived within the country for most of their adult life, or have made a significant contribution to the country in their personal endeavors.
Paul Herman Muller chemist, Nobel laureate
Peter Muller alpine skier, Olympic medalist
Adolf Muschg writer
Oswald Myconius teacher, preacher
N
Marie-Theres Nadig alpine skier, Olympic medalist
Jacques Necker French statesman
Claude Nicollier astronaut
Auguste de Niederhausern "Rodo" sculptor
O
Juste Olivier poet, translator
Johann Caspar von Orelli classical scholar
Konrad Osterwalder physicist, politician
P
Daniele Pantano poet
Paracelsus physician, botanist, astrologer
Maya Pedersen-Bieri skeleton racer, Olympic medalist
Vincent Perez actor
Dominik Perler philosopher
Carlos Peron musician
Manuela Pesko snowboarder
Hans A. Pestalozzi social critic
Johann Heinrich Pestalozzi pedagogue, educational reformer
P
Daniel Peter chocolatier, first to make milk chocolate
Oskar Pfister minister, psychoanalyst
Georges Piaget watchmaker
Jean Piaget psychologist, philosopher
Auguste Piccard explorer, inventor, physicist
Bertrand Piccard balloonist
Jean Piccard balloonist, chemist, engineer
Raoul Pictet physicist, first to liquefy nitrogen
Michael Plancherel mathematician
Carla Del Ponte prosecutor
Adolf Portmann zoologist
Walter Prager alpine skier
Fritz Puempin painter
Liselotte Pulver actress
R
Eugene Rambert author
Charles-Ferdinand Ramuz writer
Clay Regazzoni race car driver
Werner Reinhart industrialist, philanthropist
Eugene Renevier geologist
Georges de Rham mathematician
Beat Richner pediatrician, founder childrens' hospitals in Cambodia
Alice Rivaz author
Heinrich Rohrer physicist, Nobel laureate
Hermann Rorschach psychiatrist, developer inkblot test
Marc Rosset tennis player, Olympic medalist
Yves Rossy pilot, inventor
Jean-Jacques Rousseau philosopher, writer
Bernhard Russi alpine skier, Olympic medalist
S
Jacqes Sablet painter
Ferdinand de Saussure linguist
Horace-Benedict de Saussure physicist
Jakob Schaffner novelist
Johann Jakob Scheuchzer scholar
Daniel Schmid film director
Vreni Schneider alpine ski racer, Olympic medalist
Patty Schnyder tennis player
Othmar Schoeck composer, conductor
Frithjof Schuon philosopher, author, metaphysician
Henri Schwery cardinal, bishop
Louis Secretan lawyer, mycologist
Thabo Sefolosha basketball player
Philippe Senderos footballer
Ludwig Senfl composer
Michel Simon actor
Eduard Spelterini balloonist, aerial photographer
Carl Spitteler poet, Nobel laureate
Johanna Spyri author of Heidi
Peter Stamm writer
Albert Steffen poet, dramatist, essayist
Emil Steinberger comedian, actor
Theophile Steinlen painter, printmaker
Mark Streit hockey player
Philippe Suchard chocolatier, industrialist
Martin Suter author
Harald Szeemann curator, art historian
T
Sophie Taeuber-Arp artist, sculptor
Alain Tanner film director
William Tell legendary folk hero
Martin Tillman composer, cellist
Jean Tinguely painter, sculptor
Rodolphe Topffer author, cartoonist, caricature artist
Domenico Trezzini architect
Bernard Tschumi architect
V
Felix Vallotton painter, printmaker
Silvio Varviso conductor
Alexandre Vinet theologian
Pierre Viret theologian
Lukas Vischer artist, traveler, collector
Andreas Vollenweider musician
W
Maria Walliser alpine skier, Olympic medalist
Robert Walser writer
Silja Walter author, Benedictine nun
Stanislas Wawrinka tennis player
August Wenzinger cellist, conductor
Markus Werner author
Johann Jakob Wettstein theologian
Jean Wicki bobsledder, Olympic medalist
Niklaus Wirth computer scientist, programming languages designer
Kurt Wuthrich chemist, Nobel laureate
Daniel Albert Wyttenbach scholar
Y - Z
Alexandre Yersin physician, bacteriologist
Rolf M. Zinkernagel immunologist, Nobel laureate
Roland Zoss songwriter, novelist
John Joachim Zubly pastor, statesman
Peter Zumthor architect
Matthias Zurbriggen alpinist, mountain guide
Pirmin Zurbriggen alpine skier, Olympic medalist
Silvan Zurbriggen alpine skier, Olympic medalist
Theodor Zwinger physician, scholar
Huldrych Zwingli reformation leader, theologian
Alberich Zwyssig Cistercia monk, composer Swiss national anthem
Is a famous person missing from this page?
Submit your Famous Swiss
Switzerland's Information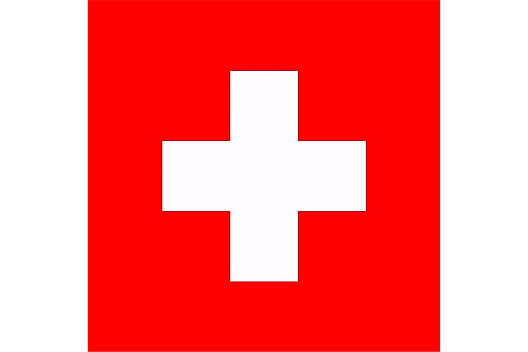 | | |
| --- | --- |
| Land Area | 39,997 km2 |
| Water Area | 1,280 km2 |
| Total Area | 41,277km2 (#132) |
| Population | 8,179,294 (#97) |
| Population Density | 204.50/km2 |
| Government Type | Federal Republic (formally A Confederation) |
| GDP (PPP) | $496.00 Billion |
| GDP Per Capita | $59,400 |
| Currency | Franc (CHF) |
| More Information | Switzerland |
This page was last updated on April 7, 2017.