January 1 New Year's Day
January 6 Epiphany Day
varies - Palm Sunday (Sunday before Easter)
varies - Maundy Thursday (Thursday before Easter)
varies - Good Friday (Friday before Easter)
varies - Easter (usually in April)
varies - Easter Monday (Easter Sunday + 1 day)
May 1 May Day, or Labor Day
varies - Ascension Day (40 days after Easter)
varies - Pentecost ( 50 days after Easter)
June 6 National Day
varies - Midsummer Day (a Saturday, June 20 - 26)
varies - All Saints' Day (a Saturday, Oct. 30 - Nov. 6)
December 25 Christmas Day
December 26 Boxing Day

Note: In Sweden many holidays have their main celebrations not on the actual day, but on the Eve of the holiday. Some of these celebration Eve's include Christmas Eve, Midsummer Eve, New Year's Eve and Walpurgis Eve.

Although the celebration Eve's are significant to the Swedes, they're not official holidays, but rather half-days. Fortunately for most citizens, employers widely consider these special days as full holidays off from work.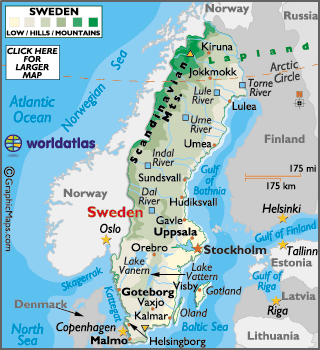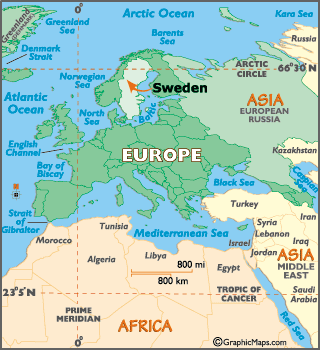 print this map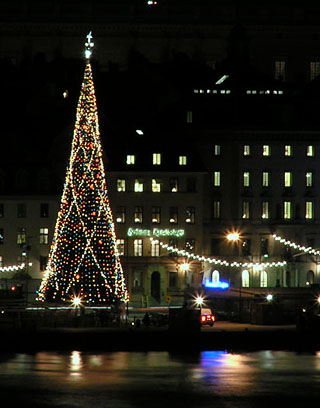 Chrsitmas decorations in Stockholm old town
Angela/FlickrLickr
at
en.wikipedia