People listed are almost always native to the country. We do (on occasion) include those that have either lived within the country for most of their adult life, or have made a significant contribution to the country in their personal endeavors.
P continued
Ion Pillat poet
Florian Pittis actor
Andrei Plesu philosopher, essayist, political journalist
Sergiu Pobereznic ballet dancer
Petrache Poenaru inventor
Valentin Poenaru mathematician
Dimitrie Pompeiu mathematician
Catalina Ponor gymnast, Olympic medalist
Gabriel Popa painter
Cristian Tudor Popescu journalist, writer
Elvira Popescu actress
Nicolae Popescu mathematician
Calin Popescu-Tariceanu former prime minister
Corneliu Porumboiu film director, screenwriter
Marin Preda author
Claudia Presecan gymnast, Olympic medalist
Alexandru Proca physicist
Stefan Procopiu physicist
Dumitru Prunariu astronaut
Cristi Puiu film director, screenwriter
R
Emil Racovita biologist, speleologist, explorer
Nicolae Radescu army officer, former prime minister
Valentin Radu conductor, pianist
Andreea Raducan gymnast, Olympic medalist
Ion Ratiu politician
Victor Rebengiuc actor
Liviu Rebreanu novelist, playwright, writer, journalist
Edward G. Robinson actor
Petre Roman politician, former prime minister
Constantin Alexandru "C.A." Rosetti literary, political leader, publicist
Monica Rosu gymnast, Olympic medalist
Leon Rotman sprint canoer, Olympic medalist
Angelica Rozeanu table tennis player
Doina Rusti author
Dumitru Rusu painter
S
Mihail Sadoveanu author
Anghel Saligny engineer
Mihail Sebastian writer, playwright
Andrei Serban theater director
Daniela Silivas gymnast, Olympic medalist
Constantin Silvestri conductor, composer
Francisc Sirato painter
Nicoleta Daniela Sofronie gymnast, Olympic medalist
Irina Spirlea tennis player
Henri H. Stahl anthropologist, social historian
Sebastian Stan actor
Nichita Stanescu poet
Saviana Stanescu poet, playwright
Dumitru Staniloae priest, theologian
George Stefanescu painter
Vasile Stoica writer, diplomat, politician
Simion Stoilow mathematician
Theodor Stolojan politician, economist, former prime minister
Dimitrie Sturdza statesman
Viorica Susanu rower, Olympic medalist
Gabriela Szabo track and field athlete, Olympic medalist
T
Constantin Tanase actor
Maria Tanase singer
Tataee record producer
Gheorghe Tattarescu painter
Nicolae Teclu chemist
Gheorghe Titeica mathematician
Nicolae Titulescu diplomat
Nicolae Tonitza painter, engraver
Cornel Trailescu composer, conductor
Traian Trestioreanu painter, muralist
Ion Tuculescu painter
Petre Tutea philosopher, journalist, economist
U - V
Corina Ungureanu gymnast
Teodora Ungureanu gymnast, Olympic medalist
Urmuz writer, lawyer, civil servant
Marius Urzica gymnast, Olympic medalist
Radu Vasile historian, former prime minister
Nicolae Vasilescu-Karpen engineer, physicist
Constantin Visoianu diplomat, jurist
Vlad III the Impaler Prince of Wallachia
Aurel Vlaicu engineer, inventor, airplane constructor
Ion Voicu violinist, conductor
Dan-Virgil Voiculescu mathematician
Vasile Voiculescu poet, writer, playwright
Gheorghe Vranceanu mathematician
Traian Vuia inventor, aviation pioneer
W - Z
Richard Wagner novelist
David Wechsler psychologist
Richard Wurmbrand minister
Alexandru Dimitrie Xenopol historian, philosopher
Gheorghe Zamfir musician
Virginia Zeani opera singer
Victor Zilberman boxer, Olympic medalist
Alexandru Zub historian, biographer
Is a famous person missing from this page?
Submit your Famous Romanian
Romania's Information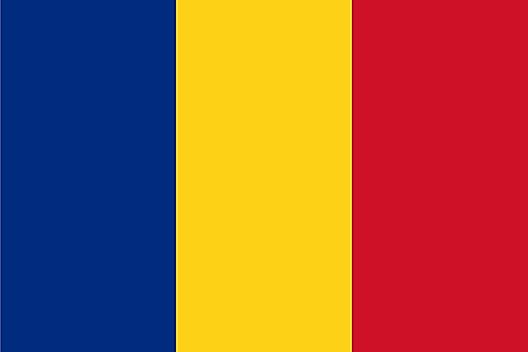 | | |
| --- | --- |
| Land Area | 229,891 km2 |
| Water Area | 8,500 km2 |
| Total Area | 238,391km2 (#81) |
| Population | 21,599,736 (#57) |
| Population Density | 93.96/km2 |
| Government Type | Semi-presidential Republic |
| GDP (PPP) | $441.00 Billion |
| GDP Per Capita | $22,300 |
| Currency | Leu (RON) |
| More Information | Romania |
This page was last updated on April 7, 2017.