People listed are almost always native to the country. We do (on occasion) include those that have either lived within the country for most of their adult life, or have made a significant contribution to the country in their personal endeavors.
G continued
Angela Gheorghiu opera singer
Florin Gheorghiu chess player
Gheorghe Gheorghiu-Dej communist leader, former prime minister
Ion Ghica mathematician, diplomat, former prime minister
Matila Ghyka novelist, mathematician, historian
Constantin C. Giurescu historian
Octavian Goga politician, poet, playwright
Gina Gogean gymnast, Olympic medalist
Nicolae Grigorescu painter
Ernest "Ernie" Grunfeld basketball player, team manager
Dimitrie Gusti sociologist, ethnologist, historian
Radu Gyr poet, essayist, playwright
H
Oscar Han sculptor, writer
Spiru Haret mathematician, astronomer, politician
Vintila Horia writer
Horia Hulubei atomic/nuclear physicist
Hugo Jan Huss conductor, music director
I
Avram Iancu lawyer, revolutionary
Doina Ignat rower, Olympic medalist
Ion Iliescu former president
Eugene Ionesco playwright, dramatist
Nae Ionescu philosopher, logician, mathematician
Theodore V. Ionescu physicist, inventor
Iorgu Iordan linguist, politician, diplomat
Ion Irimescu sculptor
Mugur Isarescu former prime minister
Iosif Iser painter, graphic artist
Isidore Isou poet
Petre Ispirescu printer, publicist
Marcel Iures actor
Paula Ivan athlete, Olympic medalist
Sandra Izbasa gymnast, Olympic medalist
J - K
Marcel Janco artist, architect
Emerich Jenei football coach
Henrik Kacser biochemist, geneticist
L
Traian Lalescu mathematician
Alexandra Maria Lara actress
Mihail Lascar general WWII, former minister of defense
Irving Layton poet
Mihai Leu boxer
Elisabeta Lipa rower, Olympic medalist
Ovidiu Lipan drummer
Dinu Lipatti pianist, composer
Eugen Lovinescu historian, literary critic
Gherasim Luca poet
Stefan Luchian painter
Stephane Lupasco philosopher
Radu Lupu pianist
M
Titu Maiorescu literary critic, politician
Iuliu Maniu politician
Mihail Manoilescu journalist, engineer, economist
Elena-Cristina Marchisano actress
Georg Marco chess player
Ana Maria Marinca actress
Alexandra Marinescu gymnast, Olympic medalist
Gheorghe Marinescu neurologist
Liviu Marinescu composer
I. C. Massim linguist
Cornel Medrea sculptor
Doina Melinte athlete, Olympic medalist
Michael of Romania last king of Romania
Preda Mihailescu mathematician
George Mihaita actor
Ion Mihalache politician
Gheorghe Mihoc statistician
Nicolae Milescu writer, diplomat
Lavinia Milosovici gymnast, Olympic medalist
Ion Mincu architect, engineer
Leonard Miron television, radio presenter, journalist
David Mitrany historian, political theorist
Catalin Mitulescu film director
Iustin Moisescu patriarch of Romanian Orthodox church
Grigore Moisil mathematician, computer pioneer
Maia Morgenstern actress
Florentina Mosora biophysicist
Herta Muller novelist, poet
Cristian Mungiu filmmaker
Andrei Muresanu poet, revolutionary
Parvu Mutu painter
N
Mihai Nadin researcher
Adrian Nastase former prime minister
Horatiu Nastase physicist, professor
Ilie Nastase tennis player
Gellu Naum poet, dramatist, writer
Paul Neagu artist
Alexandra Nechita painter, muralist
Mihai Nechita painter
Jean Negulesco film director, screenwriter
Virgil Nemoianu essayist, literary critic, philosopher
Sergiu Nicolaescu film director, actor
Mariana Nicolesco soprano singer
Miron Nicolescu mathematician
Monica Niculescu tennis player
Steliana Nistor gymnast, Olympic medalist
Constantin Noica essayist, poet, philosopher
O
Stefan Odobleja scientist
Maria Olaru gymnast, Olympic medalist
Octav Onicescu mathematician
Alexandru Orascu architect
P
Dimitrie Paciurea sculptor
George Emil Palade cell biologist, Nobel laureate
Alexandru Paleologu essayist, literary critic, writer
Theodor Pallady painter
Ovidiu Papadima literary critic, folklorist, essayist
Constantin Ion Parhon endocrinologist, neuropsychiatrist
Vasile Parvan historian, archaeologist
Oskar Pastior poet, translator
Ivan Patzaichin sprint canoer, Olympic medalist
Nicolae Paulescu physiologist, discoverer of insulin
Andrei Pavel tennis player, coach
Ovidiu Pecican historian, literary critic, writer
Amza Pellea actor
Stefan Pelmus painter
Jonel Perlea conductor
Florin Piersic actor
Is a famous person missing from this page?
Submit your Famous Romanian
Romania's Information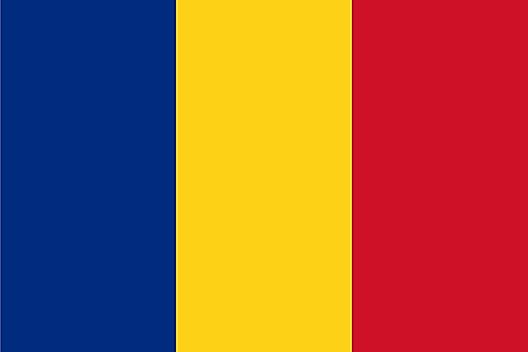 | | |
| --- | --- |
| Land Area | 229,891 km2 |
| Water Area | 8,500 km2 |
| Total Area | 238,391km2 (#81) |
| Population | 21,599,736 (#57) |
| Population Density | 93.96/km2 |
| Government Type | Semi-presidential Republic |
| GDP (PPP) | $441.00 Billion |
| GDP Per Capita | $22,300 |
| Currency | Leu (RON) |
| More Information | Romania |
This page was last updated on April 7, 2017.