People listed are almost always native to the country. We do (on occasion) include those that have either lived within the country for most of their adult life, or have made a significant contribution to the country in their personal endeavors.
J - M
Alberto Joao Jardim president regional government of Madeira
Maria Joao singer
Alfredo Keil composer, wrote Portuguese national anthem
Mario Laginha pianist, composer
Duarte Lobo composer
Carlos Lopes long-distance athlete, olympic medalist
Fernao Lopes chronicler
Nuno Lopes actor
Pedro Santana Lopes former prime minister
Fernando Lopes-Graca composer, conductor
Ferdinand Magellan led first circumnavigation of earth
Jose Malhoa artist
Alfredo Marceneiro singer
Marco Martins film director
Maria Matos actress
Maria de Medeiros actress
Carmen Miranda singer, actress
Antonio Egas Moniz neurologist, developer of cerebral angiography, nobel laureate
Tiago Monteiro automobile racer
Rosa Mota marathon runner, olympic medalist
Jose Vianna da Motta pianist, composer
Ana Moura singer
Eduardo Souto de Moura architect
David Mourao-Ferreira poet
N - P
Jose de Almada Negreiros artist
Joao da Nova explorer, discovered Ascension and Saint Helena Islands
Pedro Nunes mathematician, cosmographer
Vasco Nunes cinematographer, producer, film director
Adriano Correia de Oliveira singer
Manoel de Oliveira film director
Alexandre O'Neill poet
Garcia de Orta tropical medicine pioneer, naturalist
Luiz Pacheco author, publisher, literary critic
Jorge Palma singer, songwriter
Carlos Paredes guitar player
Duarte Pacheco Pereira sea captain, explorer, cartographer
Bartolomeu Perestrello explorer, navigator
Fernando Pessa journalist, reporter
Camilo Pessanha symbolist poet
Fernando Pessoa poet, author, translator
Rui de Pina chronicler
Columbano Bordalo Pinheiro artist
Rafael Bordalo Pinheiro artist, charicaturist
Manuel Pinho politician, economist
Carlos Alberto da Mota Pinto former prime minister
Fernao Mendes Pinto explorer, author
Jose Cardosa Pires author, satirist
Maria Joao Pires pianist
Dulce Pontes singer, songwriter
Q - S
Eca de Queiroz author
Antero de Quental poet, philosopher
Antonio Soares dos Reis sculptor
Antonio Lopes Ribeiro film director
Aquilino Gomes Ribeiro author, diplomat
Fernanda Ribeiro long-distance runner, olympic medalist
Orlando Ribeiro geographer, historian
Amalia Rodrigues singer, actress
Francisco de Sa Carneiro former prime minister
Mario de Sa-Carneiro poet
Antonio de Oliveira Salazar former prime minister
Jorge Sampaio former president
Ary dos Santos poet
Jose Hermano Saraiva historian, jurist
Jose Saramago poet, playwright, author, nobel laureate
Carlos Seixas composer
Antonio Sergio philosopher, journalist, sociologist
Agostinho da Silva philosopher, essayist, author
Antonio da Silva actor
Manuel Pereira da Silva sculptor
Anibal Cavaco Silva president
Mario Soares former prime minister, former president
Jose Socrates former prime minister
Jeronimo de Sousa politician
Isabel Soveral composer
Guilhermina Suggia cellist
T - Z
Sara Tavares singer, composer, musician
Tomas Taveira architect
Pedro Teixeira explorer, first European to travel length of Amazon River
Luisa Todi opera singer
Miguel Torga poet
Antonio Variacoes singer, songwriter
Mario Cesariny de Vasconcelos poet
Concalo Velho monk, explorer
Cesario Verde poet
Gil Vicente playwright, poet
Alvaro Siza Vieira architect
Joao Goncalves Zarco explorer, first captain of Funchal
Gomes Eanes de Zurara chronicler
Is a famous person missing from this page?
Submit your Famous Portuguese
Portugal's Information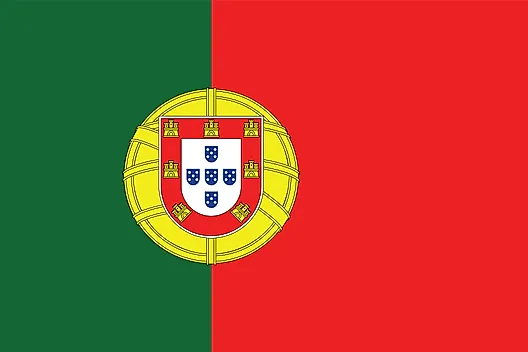 | | |
| --- | --- |
| Land Area | 91,470 km2 |
| Water Area | 620 km2 |
| Total Area | 92,090km2 (#109) |
| Population | 10,833,816 (#82) |
| Population Density | 118.44/km2 |
| Government Type | Semi-presidential Republic |
| GDP (PPP) | $297.00 Billion |
| GDP Per Capita | $28,500 |
| Currency | Euro (EUR) |
| More Information | Portugal |
This page was last updated on April 7, 2017.