People listed are almost always native to the country. We do (on occasion) include those that have either lived within the country for most of their adult life, or have made a significant contribution to the country in their personal endeavors.
R
Stanislaw Ruziewicz mathematician
Zbigniew Rybczynski filmmaker
Jerzy Rybicki boxer, Olympic medalist
Lucjan Rydel poet, playwright
Czeslaw Ryll-Nardzewski mathematician
Jaroslaw Marek Rymkiewicz poet, essayist, dramatist, literary critic
Kazimierz Rymut linguistic
Henryk Rzewuski journalist, novelist
S
Kazimierz Sabbat former president in exile
Pinchas Sadeh poet, novelist
Stanislaw Saks mathematician
Adam Stefan Sapieha bishop, archbishop, cardinal
Andrzej Sapkowski writer
Maciej Kazimierz Sarbiewski poet
Jacek Saryusz-Wolski politician, diplomat
Wilhelm Sasnal painter
Boguslaw Schaeffer composer, musicologist, graphic artist
Leon Schiller theater director, film director
Wlodzimierz Schmidt chess grand master
Izabella Scorupco actress, singer
Tadeusz Sendzimir engineer, inventor
Kazimierz Serocki composer
Janusz Sidlo javelin thrower, Olympic medalist
Joanna Siedlecka writer, reporter
Lucjan Siemienski poet, prose writer, literary critic
Henryk Sienkiewicz journalist, novelist, Nobel laureate
Waclaw Sierpinski mathematician
Radoslaw Sikorski politician, journalist
Roman Sikorski mathematician
Wladyslaw Sikorski military leader, political leader
Isaac Bashevis Singer author, Nobel Laureate
Boleslaw Skarzynski biologist
Kamila Skolimowska hammer thrower, Olympic medalist
Jerzy Skolimowski film director
Jozef Skrzek composer
Aleksander Skrzynski former prime minister
Arkadiusz Skrzypaszek pentathlete, Olympic medalist
Krzysztof Skubiszewski politician
Przemyslaw Skwirczynski cinematographer
Wladyslaw Slebodzinski mathematician
Bogdan Sliwa chess master
Antoni Slonimski poet, playwright, journalist, prose writer
Tadeusz Slusarski pole vaulter, Olympic medalist
Antoni Jozef Smieszek linguist, egyptologist
Jan Mikolaj Smogulecki nobleman, politician, missionary, scholar
Jan Sniadecki mathematician, philosopher, astronomer
Jedrzej Sniadecki writer, physician, chemist, biologist
Piotr Sobocinski cinematographer
Monika Socko chess master
Yulian Vasilievich Sokhotski mathematician
Romuald Spasowski politician
Pawel Spiewak sociologist, historian, author, former politican
Julian Stachiewicz army officer, historian, writer
Judwiga Staniszkis sociologist, political scientist, essayist
Tomasz Stanko trumpeter, composer, improviser
Allan Starski production designer, art director, set designer
Stefan Starzynski economist, writer, statesman
Kazik Staszewski singer, songwriter, musician
Stanislaw Staszic philosopher, statesman, geologist, poet
Henryk Stazewski painter
Justyna Steczkowska singer, songwriter
Hugo Steinhaus mathematician
Andrzej Stelmachowski politician
Anatol Stern poet, writer, art critic
Robert Stiller poet, writer, translator, editor
Zygmunt Stojowski pianist, composer
Jozef Stolorz painter
Wlodzimierz Stozek mathematician
Maciej Stryjkowski historian, writer, poet
Pawel Edmund Strzelecki explorer, geologist
Tomasz Strzembosz historian, writer
Wladyslaw Strzeminski painter
Jerzy Stuhr actor, director
Edward Sucharda chemist, engineer
Tadeusz Sulimirski historian, archaeologist
Jozef Supinski philosopher, jurist, sociologist, economist
Aleksander Swietochowski writer, philosopher
Wojciech Swietoslawski chemist, physicist
Robert Sycz rower, Olympic medalist
Jozef Szajna sculptor, stage designer, theatre director
Waclaw of Szamotuly composer
Jozef Kalasanty Szaniawski philosopher, politician
Aleksander Szeligowski composer, conductor
Jan Szembek diplomat, count
Wladyslaw Szpilman pianist, composer
Stanislaw Szukalski painter, sculptor
Slawomir Szwedowski economist
Zygmunt Szweykowski historian
Arthur Szyk book illustrator, caricaturist
Jan Szylling scholastic philosopher
Waclaw Szymanowski painter, sculptor
Pawel Szymanski composer
Wislawa Szymborska poet, essayist, translator
Maria Szyszkowska writer, politican
T
Alfred Tarski mathematician, logician
Wladyslaw Tatarkiewicz philosopher, historian
Jean Taubenhaus chess master
Rafal Taubenschlag law historian
Janusz Tazbir historian
Michel Thomas linguist
Jozef Tischner priest, philosopher
Olga Tokarczuk writer
Henryk Tomaszewski mime
Mikolaj Traba former primate of Poland
Andrzej Trybulec mathematician, computer scientist
Wlodzimierz Trzebiatowski chemist
Donald Tusk prime minister
Joseph Tykocinski-Tykociner engineer, pioneer sound-on-film
Leopold Tyrmand writer
U - V
Kornel Ujejski poet, patriot, political writer
Moshe Vilenski composer, lyricist, pianist
W
Andrzej Wajda film director
Stanislawa Walasiewicz athlete, Olympic medalist
Lech Walesa former president
Piotr S. Wandycz historian
Bernard Wapowski historian
Ludwik Warynski politician, socialist, activist
Aleksander Wat poet, writer, art theoretician
Tadeusz Wazewski mathematician
Max Weber artist
Wojciech Weiss artist
Edward Werner economist, judge, industrialist, politician
Jande Weryha-Wysoczanski sculptor
Wladyslaw Weryho social activist, philosopher
Henryk Wieniawski violinist, composer
Stanislaw Wigura aircraft designer, aviator
Roman Wilhelmi actor
Wanda Wilkomirska violinist
Michal Wiszniewski philosopher, psychologist, literary historian
Stanislaw Ignacy Witkiewicz playwright, novelist, philosopher
Stefan Witwicki poet
Wladyslaw Witwicki philosopher, psychologist, translator, historian
Piotr Wiwczarek musician, singer
Wladyslaw I the Elbow-high former King
Wladyslaw II Jagiellon former King
Wladyslaw III of Varna former King
Edmund Wnuk-Lipinski sociologist
Stanislaw Wojciechowski former president
Karol Jozef Wojtyla (Pope John Paul II) former Pope
Lucjan Wolanowski journalist, translator
Mieczyslaw Wolfke physicist
Is a famous person missing from this page?

Poland's Information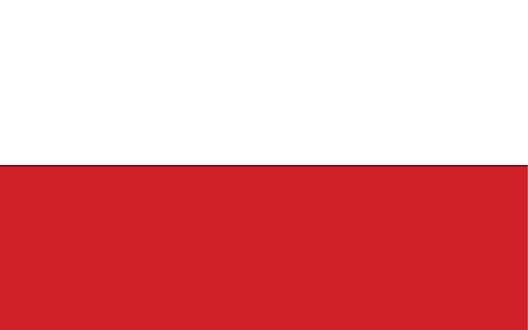 | | |
| --- | --- |
| Land Area | 304,255 km2 |
| Water Area | 8,430 km2 |
| Total Area | 312,685km2 (#69) |
| Population | 38,523,261 (#34) |
| Population Density | 126.62/km2 |
| Government Type | Parliamentary Republic |
| GDP (PPP) | $1,050.00 Billion |
| GDP Per Capita | $27,700 |
| Currency | Zloty (PLN) |
| More Information | Poland |
This page was last updated on April 7, 2017.