People listed are almost always native to the country. We do (on occasion) include those that have either lived within the country for most of their adult life, or have made a significant contribution to the country in their personal endeavors.
K
Zbigniew Kabata parasitologist
Jan A. P. Kaczmarek composer
Jacek Kaczmarski singer, songwriter
Ryszard Kaczorowski former president
Jaroslaw Kaczynski former prime minister
Lech Kaczynski former president
Wincenty Kadlubek bishop of Cracow, historian
Aleksander Kakowski politician, cardinal archbishop of Warsaw
Michal Kalecki economist
Maria Kalergis countess, pianist
Sylwester Kaliski engineer
Mikolaj Kamieniecki nobleman, first Grand Crown Hetman
Anna Kamienska poet, writer, translator
Janusz Kaminski cinematographer, film director
Marek Kaminski polar explorer, author, photographer
Tadeusz Kantor painter, theater director
Bronislaw Kaper film composer
Stefan Kaplaniak sprint canoer, Olympic medalist
Jan Karski resistance movement fighter during World War II
Franciszek Kasparek jurist
Kazimierz J. Kasperek Polish navy officer
Marian Kasprzyk welterweight boxer, Olympic medalist
Kayah singer, songwriter
Stanislaw Kazimierczyk theologian, preacher
Waclaw Kieltyka musician, composer
Krzysztof Kieslowski film director, screenwriter
Stefan Kisielewski composer, writer
Michal Klepfisz chemical engineer, activist
Tadeusz Klimecki army brigadier general
Ewa Klobukowska sprinter, Olympic medalist
Bronislaw Knaster mathematician
Jan Kochanowski poet
Leszek Kolakowski philosopher, historian
Oskar Kolberg enthnographer, folklorist, composer
Szymon Kolecki weightlifter, Olympic medalist
Hugo Kollataj priest, activist, historian, philosopher
Grzegorz Kolodko economist
Jacek Koman actor
Krzysztof Komeda film music composer, pianist
Bronislaw Komorowski president
Feliks Koneczny historian, social philosopher
Zygmunt Konieczny theater, film music composer
Halina Konopacka discus thrower, Olympic medalist
Wladyslaw Konopczynski historian
Maria Konopnicka writer, poet
Jerzy Konorski neurophysiologist
Stefan Kopec biologist, pioneer insect endocrinology
Hilary Koprowski virologist, immunologist, inventor first live polio vaccine
Janusz Korczak author
Kazimierz Kordylewski astronomer
Janusz Korwin-Mikke politicial commentator, politician
Robert Korzeniowski race walker, Olympic medalist
Alfred Korzybski philosopher, mathematician
Jozef Kosacki engineer, inventor Polish mine detector, army officer
Tadeusz Kosciuszko military leader, national hero
Jerzy Kosinski novelist
Gloria Kossak painter, poet
Jerzy Kossak painter
Juliusz Kossak painter, illustrator
Zofia Kossak-Szczucka novelist, WWII resistance fighter
Jozef Kostrzewski archaeologist
Stanislaw Kot historian, politician
Tadeusz Kotarbinski philosopher, logician
Justyna Kowalczyk cross country skier, Olympic medalist
Kasia Kowalska singer, songwriter
Marian Albertovich Kowalski astronomer
Wladyslaw Kozaczuk army officer, military, intelligence historian
Jozef Ignacy Kraszewski writer, historian
Jozef Kremer philosopher, art historian, aesthetician
Marcin Kromer historian, cartographer, diplomat
Leopold Julian Kronenberg banker
Stanislaw Kronenberg financer
Joanna Krupa actress
Elzbieta Krzesinska track and field athlete, Olympic medalist
Ludwik Krzywicki sociologist, anthropologist, economist
John Stanislaw Kubary naturalist, enthnographer
Robert Kubica race car driver
Tomasz Kucharski competition rower , Olympic medalist
Alexander Kucharsky painter
Jan Kucharzewski historian, lawyer, former prime
Slawomir Kuczko swimmer
Stefan Kudelski audio engineer
Marian Kukiel general, historian, social, political activist
Jerzy Kukuczka mountaineer
Jerzy Kulej boxer, Olympic medalist
Hanna Kulenty composer
Adam Kuligowski chess master
Kazimierz Kuratowski mathematician, logician
Jalu Kurek poet, writer
Jacek Kuron politician, social activist
Karol Kurpinski composer, conductor, pedagogue
Wojciech Kurtyka mountaineer
Mateusz Kusznierewicz sailor, Olympic medalist
Kazimierz Kutz film director
Maria Kwasniewska javelin thrower, Olympic medalist
Aleksander Kwasniewski former president
Irena Kwiatkowska actress
Teofil Kwiatkowski painter
L
Wanda Landowska harpsichordist
Laryssa Lauret actress
Jan Lechon poet
Waldemar Legien judoka, Olympic medalist
Franciszek Leja mathematician
Jan Lenica graphic designer, cartoonist
Jerzy Jan Lerski lawyer, soldier, historian, political scientist, politician
Theodor Leschetizky pianist, professor, composer
Kazimierz Leski engineer
Boleslaw Lesmian poet, artist
Grigory Levenfish chess grandmaster
Marcin Lewandowski distance runner
Karol Libelt philosopher, politician, social activist
Janusz Liberkowski inventor
Daniel Libeskind architect, artist, set designer
Boguslaw Linda actor
Samuel Linde linguist, librarian, lexicographer
Adolf Lindenbaum mathematician, logician
Edward Lipinski economist
Karol Lipinski composer, violinist
Waclaw Lipinski historian, military officer, resistance fighter
Ewa Lipska poet
Tadeusz Lomnicki actor
Abraham Low neuropsychiatrist
Stanislaw Lubieniecki theologian, historian, astronomer, writer
Ignacy Lukasiewicz pharmacist, petroleum industry pioneer
Is a famous person missing from this page?

Poland's Information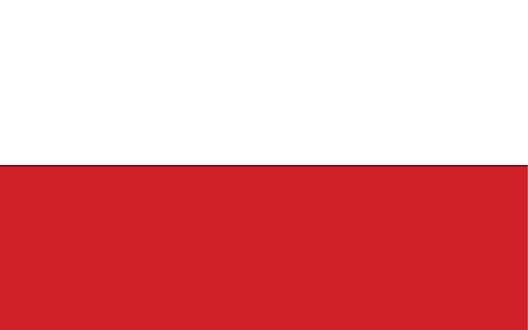 | | |
| --- | --- |
| Land Area | 304,255 km2 |
| Water Area | 8,430 km2 |
| Total Area | 312,685km2 (#69) |
| Population | 38,523,261 (#34) |
| Population Density | 126.62/km2 |
| Government Type | Parliamentary Republic |
| GDP (PPP) | $1,050.00 Billion |
| GDP Per Capita | $27,700 |
| Currency | Zloty (PLN) |
| More Information | Poland |
This page was last updated on April 7, 2017.