Poland's Information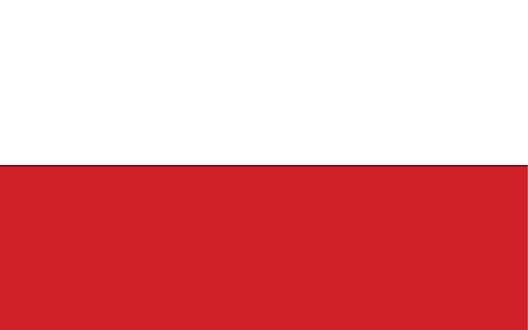 | | |
| --- | --- |
| Land Area | 304,255 km2 |
| Water Area | 8,430 km2 |
| Total Area | 312,685km2 (#69) |
| Population | 38,523,261 (#34) |
| Population Density | 126.62/km2 |
| Government Type | Parliamentary Republic |
| GDP (PPP) | $1,050.00 Billion |
| GDP Per Capita | $27,700 |
| Currency | Zloty (PLN) |
| Largest Cities | |
People listed are almost always native to the country. We do (on occasion) include those that have either lived within the country for most of their adult life, or have made a significant contribution to the country in their personal endeavors.
Zbigniew Dlubak painter, photographer
Jan Dlugosz priest, chronicler, diplomat, soldier
Danuta Dmowska fencer
Roman Dmowski politician, statesman
Andrzej Dobrowolski composer
Marcin Dolega weightlifter
Dagmara Dominczyk actress
Jozef Dominik chess master
Moe Drabowsky baseball player
Urszula Dudziak singer
Jacek Dukaj author
Adolf Dygasinski author, poet
Jarek Dymek strongman
Johann Dzierzon zoologist, apiarist
Stanislaw Dziwisz archbishop
E
Pawel Edelman cinematographer
Samuel Eilenberg mathematician
Jozef Elsner composer
Leszek Engelking poet, writer
Hanna Erenska-Barlo chess grandmaster
F
Max Factor, Sr. founder Max Factor & Co., cosmetician, chemist
Samuel Factor chess master
Kazimierz Fajans physical chemist
Michal Falkener scholastic philosopher
Jerzy Ficowski poet ,writer, translator
Alexander Flamberg chess master
Edward Flatau neurologist
Marian Foik athlete, Olympic medalist
Malgorzata Foremniak actress
Wojciech Fortuna ski jumper, Olympic medalist
Aleksander Fredro poet, playwright, author
Henryk Friedman chess master
Piotr Fronczewski actor, singer
Casimir Funk biochemist
G
Tadeusz Gajcy poet
Janusz Gajos actor
Konstanty Ildefons Galczynski poet
Marek Gatty-Kostyal chemist, pharmacist
Andrzej Gawronski linguist, indologist
Bronislaw Geremek social historian, politician
Wojciech Gerson painter
Leo Gerstenzang invented cotton swabs (Q-tips)
Edward Gierek politician
Aleksander Gierymski painter
Maksymilian Gierymski painter
Marian Gieszczykiewicz physician, bacteriologist
Agaton Giller historian, journalist, politician
Zygmunt Gloger historian, archeologist, ethnographer, geographer
Janusz Glowacki author, screenwriter
Emil Godlewski embryologist
Kazimierz Godlowski archeologist, historian
Samuel Goldflam neurologist
Charley Goldman boxing trainer
Samuel Goldwyn film producer
Tomasz Gollob motorcycle speedway rider
Andrew Golota boxer, Olympic medalist
Witold Gombrowicz novelist, dramatist
Mikolaj Gomolka composer
Wladyslaw Gomulka communist leader
Grzegorz Gerwazy Gorczycki composer
Halina Gorecka sprinter, Olympic medalist
Henryk Gorecki composer
Zygmunt Gorgolewski architect
Edyta Gorniak singer
Kazimierz Gorski coach Poland national football team
Janusz Gortat boxer, Olympic medalist
Jozef Goslawski sculptor
Wawrzyniec Grzymala Goslicki philosopher, nobleman
Stefan Grabinski author
Antoni Grabowski chemical engineer
Wladyshlaw Grabski economist, historian, former prime minister
Stanislaw Grochowiak poet, dramatist
Henryk Grohman industrialist
Jerzy Grotowski theater director
Jozef Grudzien boxer, Olympic medalist
Ryszard Gryglewski physician
Grzegorz of Stawiszyn philosopher, theologian
Ludwig Gumplowicz jurist, politicial scientist
Casimir Gzowski engineer
H
Edward Jan Habich engineer, mathematician
Jozef Haller army lieutenant general, activist
Stanislaw Haller politician, army general
Marceli Handelsman historian, methodologist
Nathan Handwerker founder Nathan's Famous hotdogs
Adam Hanuszkiewicz actor, theater director
Wojciech Jerzy Has film director, screenwriter, film producer
Wladyslaw Hasior sculptor, painter, theater set designer
Jozef Hecht engraver, printmaker
Wladyslaw Heinrich historian
Henry I the Bearded duke
Henry II the Pious duke
Zbigniew Herbert poet, essayist, playwright
Roza Herman chess master
Miroslaw Hermaszewski cosmonaut
Johannes Hevelius astronomer
Ludwik Hirszfeld microbiologist, serologist
Marek Hlasko writer
Jozef Maria Hoene-Wronski philosopher, mathematician
Zdzislaw Hoffmann triple jumper
Josef Hofmann pianist, composer
Agnieszka Holland film director, screenwriter
Gustaw Holoubek actor
Krystyna Holuj-Radzikowska chess grandmaster
Stanislaus Hosius legate, cardinal
Tytus Maksymilian Huber engineer, scientist
Bronislaw Huberman violinist
Pawel Huelle writer
Witold Hurewicz mathematician
I
Slawomir Idziak cinematographer
Leopold Infeld physicist
Roman Ingarden philosopher
Henryk Iwaniec mathematician
Waclaw Iwaniuk poet, literary critic
J
St. Jadwiga former Queen of Poland
Stanislaw Janikowski diplomat
Barbara Janiszewska athlete, Olympic medalist
Zygmunt Janiszewski mathematician
Henryk Jankowski priest
Alicja Janosz singer
Anna Jantar singer
Stefan Jaracz actor, theater director
Feliks Pawel Jarocki zoologist, entomologist
Adam Jarzebski composer, violinist, poet
Bruno Jasienski poet
Jacek Jedruch nuclear engineer, historian
Otylia Jedrzejczak swimmer, Olympic medalist
Jadwiga Jedrzejowska tennis player
John of Glogow polymath, philosopher
Barbara Piasecka Johnson humanitarian, philanthropist
John Jonston scholar, physician
Henryk Jordan pioneer physical education, physician
Max Judd chess master
Reni Jusis singer, songwriter, record producer
Is a famous person missing from this page?

This page was last updated on April 7, 2017.
Poland Trivia
What is the Largest Ethnic Minority in Poland?
Germans are the largest ethnic minorities in Poland with a population of about 49,000. The Belorussians are the second largest ethnic minority group in Poland with a population of about 37,000.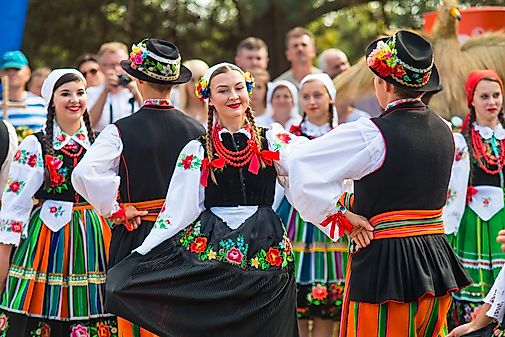 Largest Ethnic Minorities In Poland
What are some of the most affordable places to study abroad in Europe?
Turkey, Poland, Estonia, Hungary, Portugal, and Austria are some of Europe's most affordable study destinations.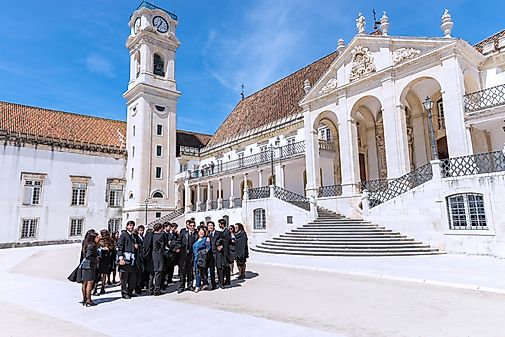 Most Affordable Places To Study Abroad
What is a Puppet Government?
A "puppet state" is a government that has little will of its own, as it needs financial backing or military support. Thus, it acts an a subordinate to another power in exchange for its own survival. The puppet government still holds its own facade of an identity, perpetuated by retaining its own flag, name, national anthem, law, and constitution. However, these type of governments are not considered as legitimate according to international law.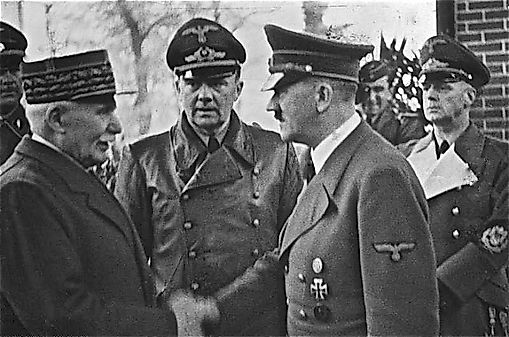 What Is A Puppet Government?
About the Author
John Moen is a cartographer who along with his wife are the orignal founders of worldatlas.com. He and his wife, Chris Woolwine-Moen, produced thousands of award-winning maps that are used all over the world and content that aids students, teachers, travelers and parents with their geography and map questions. Today, it's one of the most popular educational sites on the web.