Oslo Norway Photos - Oslo Norway Map, Europe Maps Norway Map Information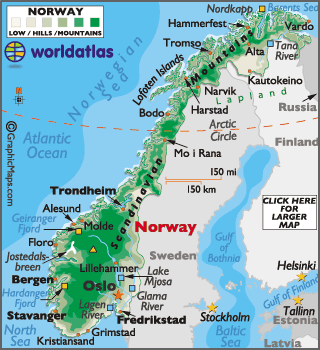 Oslo, Norway

Oslo is the capital of and most populous city in Norway. It was known as Kristiania from 1877 to 1925, when its original Norwegian name was restored.

Oslo is the economic and governmental center of Norway. The city is also a hub of Norwegian trade, banking, industry and shipping. It is an important centre for maritime industries and maritime trade in Europe.

For several years, Oslo was listed as one of the most expensive cities in the world along with such other global cities, as Zurich, Geneva, Copenhagen, Paris, and Tokyo. In 2009, however, Oslo regained its status as the world's most expensive city.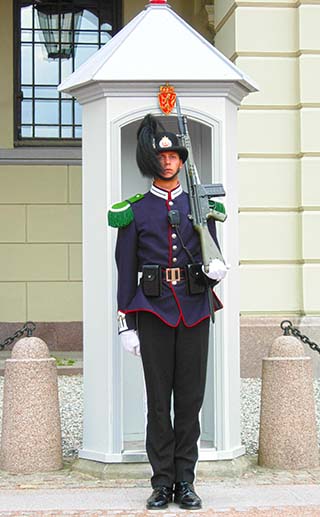 Royal Guardsman in front of the Royal Palace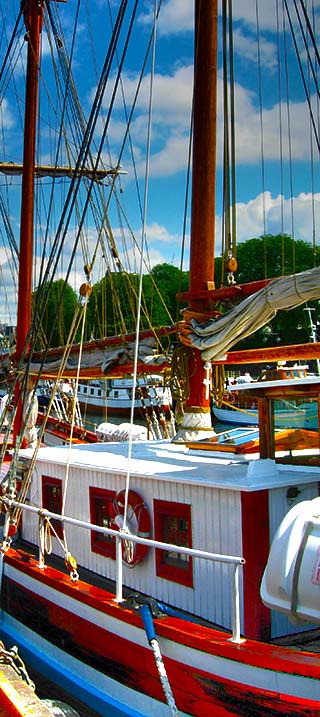 Boats of all description line the busy harbor in Oslo.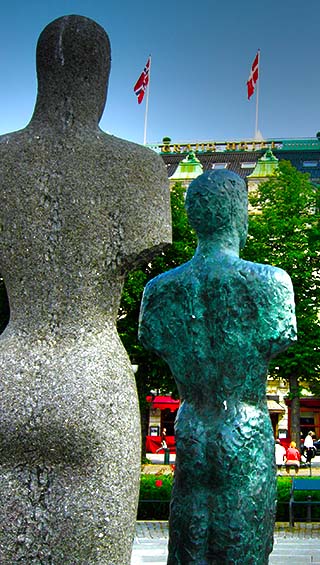 Statues in a city park, Oslo.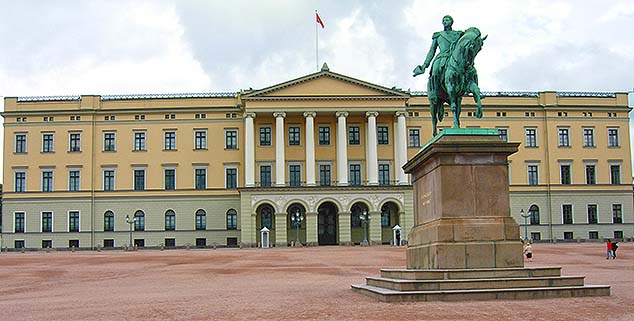 The Royal Palace in Oslo was built in the first half of the 19th century as the Norwegian residence of Norwegian and Swedish king Charles III (Carl Johan, Charles XIV of Sweden) and is the official residence of the present Norwegian Monarch. The palace has 173 rooms.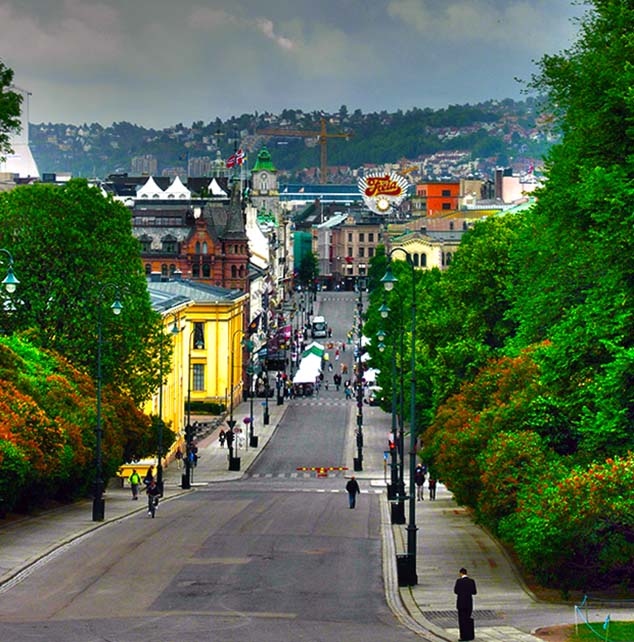 Looking east from the Royal Palace, this is a high-dynamic-range photo of Karl Johans Gate, the main street of Oslo, Norway. The street was named in honor of King Charles III John, who was also King of Sweden as Charles XIV John.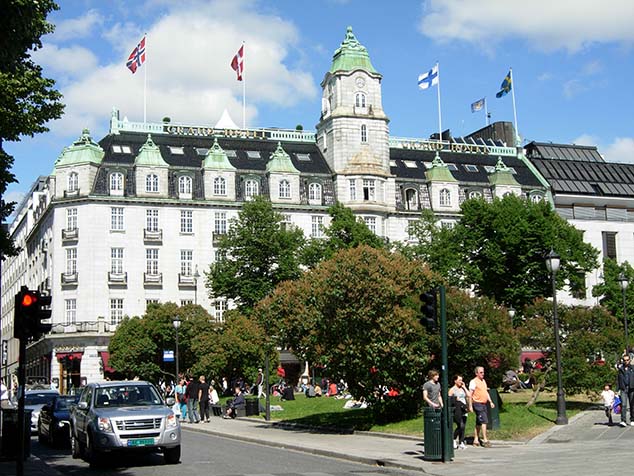 The Grand Hotel in Oslo, Norway is best known as the annual venue of the winner of the Nobel Peace Prize. Each year the hotel hosts the annual Nobel Peace Prize banquet, and the prize winners stay in the hotel. The hotel was opened in 1874 and is one of the most traditional hotels in Norway, plus it's positioned on Karl Johans Gate, Oslo's most interesting street.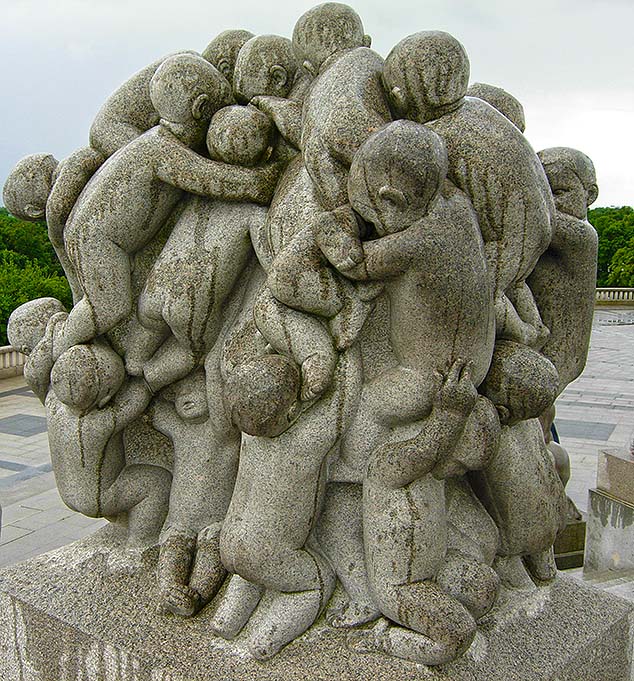 Vigeland Park is a must-see in Oslo. The famous park is filled with 192 bronze and granite sculptures. Gustav Vigeland modeled all his sculptures in full size without any assistance of pupils or other artists. It is a most impressive and inspiring place and I highly recommend a visit.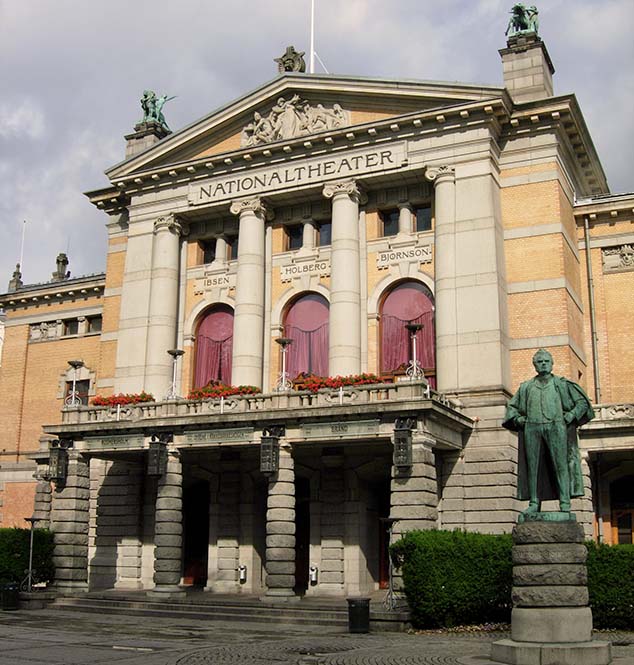 The National Theatre in Oslo is one of Norway's largest and most prominent venues for performance of dramatic arts. The theatre had its first performance on September 1, 1899. A number of famous Norwegians have served as artistic directors for the theatre, but Vilhelm Krag who took over in 1911, is credited as having brought the theatre into its "golden age."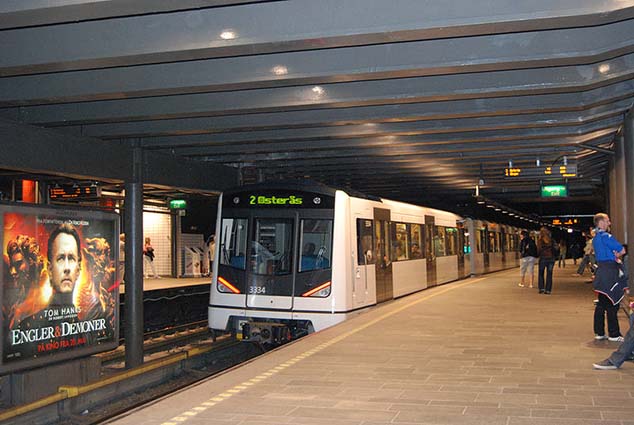 Oslo has Norway's most extensive public transport system. It includes the six-line Oslo Metro, the world's most extensive metro per resident, the six-line Oslo Tramway and the eight-line Oslo Commuter Rail. Traveling around the city is a snap.