Geiranger Fjord Norway Photos - Geiranger Fjord Norway Map, Europe Maps Norway Map Information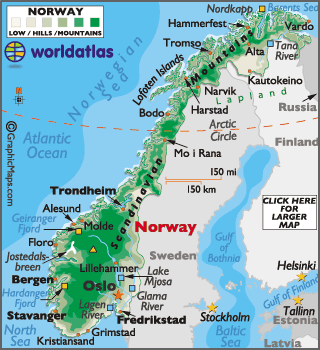 Geiranger Fjord, Norway
Along the majestic Geiranger Fjord, some of Norway's most beautiful scenery comes into view. But to see those sights the weather is a determining factor, as here, heavy clouds and rain are very common.

The fjord's impressive waterfalls are the major attractions. Bridal Veil Falls, Seven Sisters Falls and the Suitor are certainly landmarks not to be missed.

A few miles inland over steep and winding mountain roads, the Briksdal Glacier is reachable. Nearby is a glacier lake and the Fjord Adventure Center.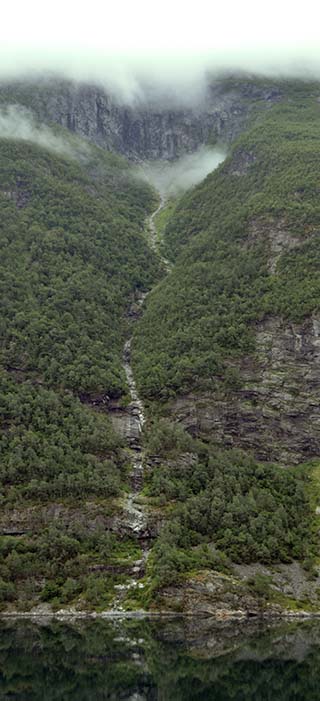 A narow waterfall snakes its way down one of the cliffs within Geiranger Fjord. The amount of water in each waterfall depends on the snow melt at the upper elevations.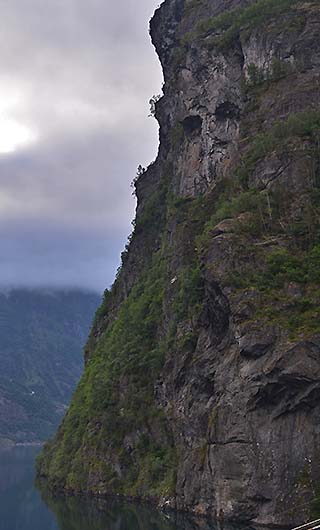 One of the massive cliffs that define Geiranger Fjord.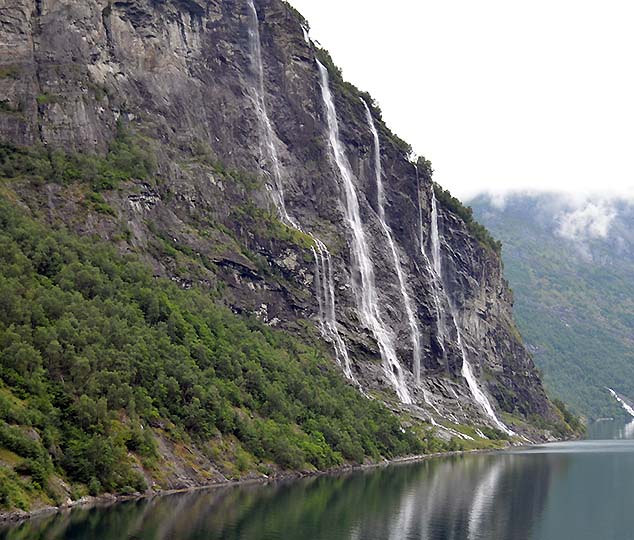 One of most notable waterfalls in the Geiranger Fjord is the Seven Sisters. This photo was taken in July, 2012, and the snow melt from the upper levels was lower than normal so the water flow was somewhat reduced.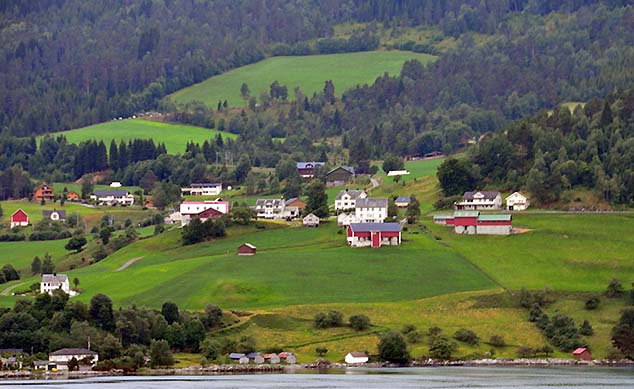 Along the edges of the fjord are a number of now abandoned farms and homes, but in some locations, active, working farms can be found as well a scattering of small villages.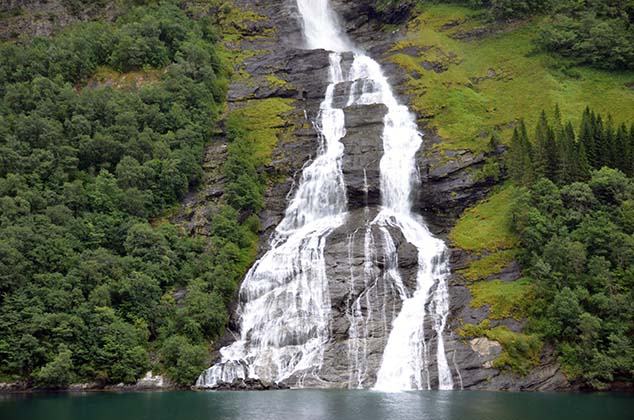 Another notable waterfall within the Geiranger Fjord is the Suitor (also called The Friar). Its position is directly across the fjord from the Seven Sisters.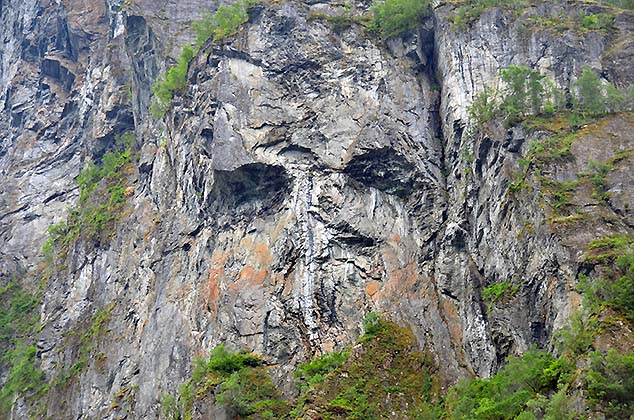 Some say they see a face in this massive granite cliff, well, I certainly do. If you look closely that same face can be seen in the photo directly to the left.
here.