Volendam

Volendam is a popular tourist attraction in the Netherlands, well-known for its old fishing boats and the traditional clothing still worn by some residents. It's located about thirty minutes north of Amsterdam by bus.

In the early part of the 20th century it became something of an artists' retreat, with both Picasso and Renoir spending time here.

The lovely main street, De Dijk, fronts the water, and it's crammed with cafes and souvenir shops. The balance of the village is a mixture of narrow neighborhood streets that literally flow in all directions. Wandering around the streets is time well spent.

From Volendam you can catch a ferry to Marken, a picture-postcard 19th century town connected to the mainland by a dyke.

If you ever travel to Amsterdam and you have some extra time, we recommend a visit. Buses to Volendam run from the central train station for most of the day. You can purchase a day pass on the bus, and with it you can travel to Volendam, Edam and many other Dutch towns for a small amount of money. 2010 price for the bus pass was 7.5 euros.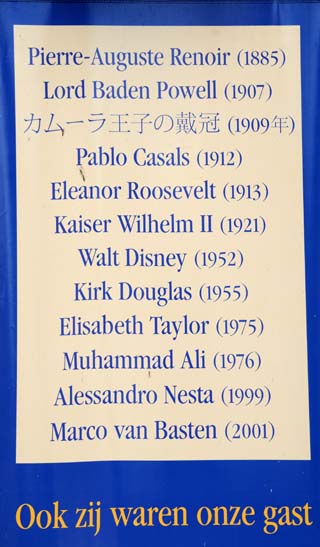 Famous Guests
Many notables have stayed at the Spaander Hotel in Volendam. The hotel posts their names on the front of the building for all to see.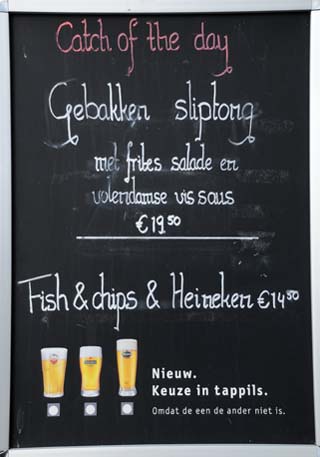 Catch of the Day
This catch-of-the-day special at this seaside restaurant included fresh mussels, french fries and a salad. The mussels were especially tasty.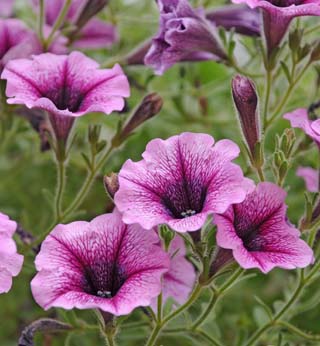 Colorful Flower
The Dutch love flowers and these works of art are everywhere in Volendam.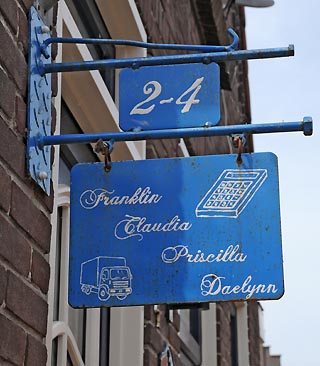 House Sign
Most every house in the village has a sign attached that identifies who lives within. Franklin, Claudia, Priscilla and Daelynn live here!
Sailboats
Sailboats in the harbor are a most common sight across the Netherlands, and Volendam is no exception.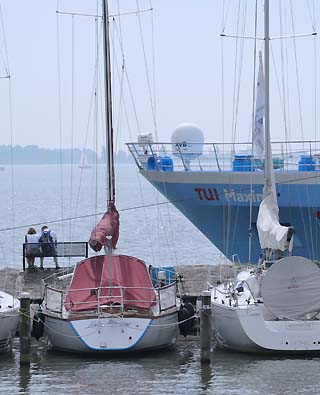 Waterfront Scene
Sailboats, a large riverboat and a couple on a bench front the Markermeer on a hazy morning.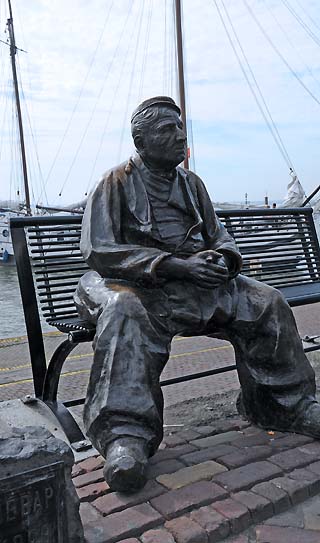 Fisherman Statue
Volendam is a fishing village and statues celebrating that industry and the people who worked it are found along the waterfront. This one was especially striking.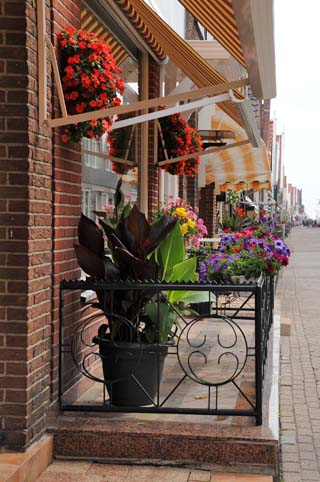 Street Flowers
In Volendam, and for that matter all of the Netherlands, pride of place is most obvious. What a refreshing concept.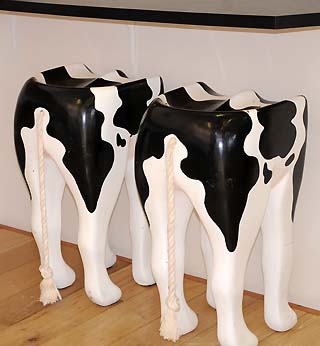 Chairs
In a local ice cream shop, chairs for the customers certainly carried on the dairy theme.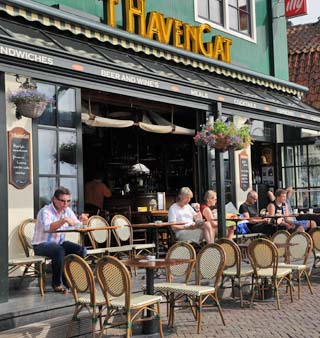 Street Cafe
Dozens of bars and cafes front the water in the village of Volendam, and this is but one.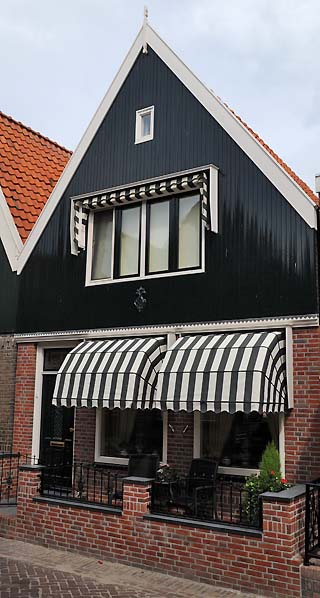 A Cozy Home
This Volendam residence faces the water, and its style and size are typical of the village houses. Note how neat and clean it is; very Dutch.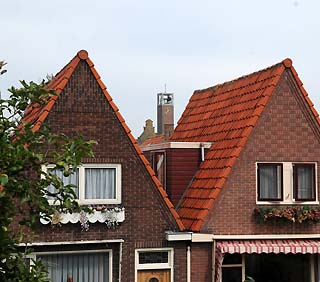 Pointed Rooftops
The trademark rooftops in the village of Volendam.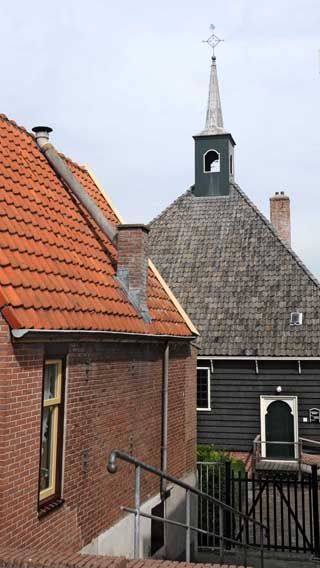 Presbyterian Church
A quaint village church in Volendam.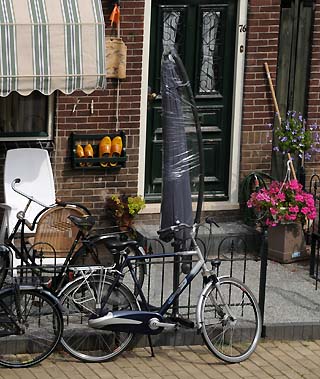 A Front Door
Family bikes and flowers typically front most residences in the Netherlands. Note the wooden shoes.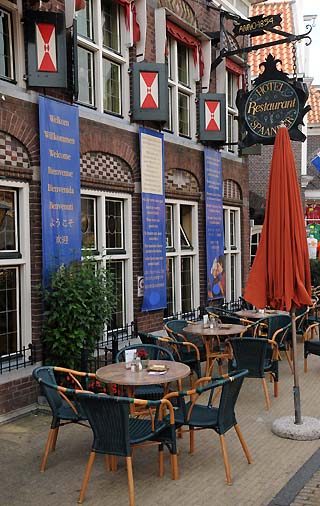 Street Cafe
The Hotel Spaander's cafe in Volendam.