Lithuania's Information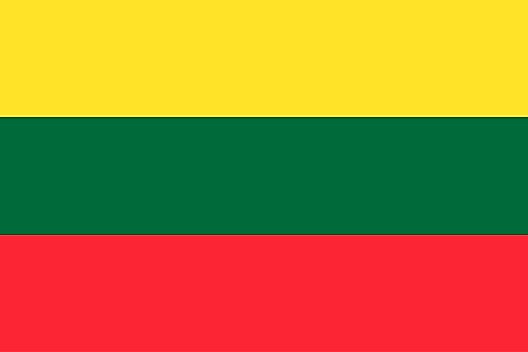 | | |
| --- | --- |
| Land Area | 62,680 km2 |
| Water Area | 2,620 km2 |
| Total Area | 65,300km2 (#121) |
| Population | 2,854,235 (#140) |
| Population Density | 45.54/km2 |
| Government Type | Semi-presidential Republic |
| GDP (PPP) | $85.62 Billion |
| GDP Per Capita | $29,900 |
| Currency | Litas (LTL) |
| Largest Cities | |
As World War II approached, the Soviets had their greedy eye (once again) on Lithuania. In June of 1940, the Soviet Union invaded with an overpowering force. In an effort to save lives, the Lithuanian government capitulated.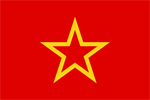 On June 22, 1941, the German's ill-fated plan to invade the Soviet Union began. To help their cause the Soviet's forcibly drafted young Lithuanian men into the Soviet Red Army; few of them would survive the war.
A month later, the German Army entered Lithuania, and by August of 1941 their troops had overrun most of the country and captured the capital city of Vilnius. During their three-year occupation the Nazis murdered around 190,000 Lithuanian Jews during the Holocaust.
In 1944, because of the efforts of the Americans, British and other allied forces, it became clear that Nazi Germany would not win their war in Europe, or for that matter in Russia, and in the end it was soundly defeated.
The German forces were in retreat across Europe, so the Soviets quickly re-established the Lithuanian Soviet Socialist Republic in 1944, and it would prove (once again) to be a human disaster for Lithuania.
Determined to survive, a citizen militia fought back against the Soviet power machine, tens of thousands were killed and huge numbers of Lithuanians were arrested and shipped to Siberia, where most would die.
The Russian Communist rule continued, and then, in the late 1980's, Soviet President Gorbachev introduced policies in Russia to help reduce the corruption at the top of the Communist Party. That move called 'Glasnost' sparked a passionate desire for freedom across The Soviet Union, and in the end freedom from Communism caused the total collapse of the country in 1991.
With that Russian breakdown in progress the door of freedom opened and on March 13, 1990, Lithuania's renewed its independence, becoming the first of the Soviet republics to do so.
The Soviet Union attempted to curtail that independence move by imposing an economic blockade, but it didn't work as their own country was now in total disarray. In the end the last Soviet troops left Lithuania on August 31, 1993.
Independent Lithuania received wide official recognition and joined the United Nations on 17 September 1991. Lithuania gained membership in the World Trade Organization, then joined the European Union in May of 2004.
The country of Lithuania is slowly (but surely) adapting to western economic policies, and its economy, though changing, still depends on a strong agricultural base.
For travelers, Lithuania offer many things to see and do including its beautiful countryside, national parks and Baltic Sea coastline. In addition, the capital city of Vilnius is charming, with a most interesting history.
This page was last updated on April 7, 2017.