People listed are almost always native to the country. We do (on occasion) include those that have either lived within the country for most of their adult life, or have made a significant contribution to the country in their personal endeavors.
L
Lamborghini automobile designer
Mario Lanza opera singer
Giacomo Leopardi poet
Primo Levi writer
Rita Levi-Montalcini neurologist, nobel laureate
Marcello Lippi football player, manager
Gina Lollobrigida actress
Sophia Loren actress
M
Niccolo Machiavelli philosopher
Anna Magnani actress
Alessandro Manzoni author
Rocky Marciano boxer (born in USA)
Guglielmo Marconi inventor radiotelegraph (radio)
Marcello Mastroianni actor
Marco Materazzi footballer
Mina Anna Mazzini singer
Medici family political dynasty, bankers, royal house
Mariangela Melato actress
Mario Merola singer
Antonio Meucci inventor
Amedeo Modigliani artist, sculptor
Franco Modigliani economist
Domenico Modugno singer, songwriter
Domenico Montagnana violin and cello maker
Maria Montessori physician, teacher, creator of montessori method
Luca Cordero di Montezelomo president ferrari; chairman fiat
Gianni Luigi Morandi singer, songwriter
Alberto Moravia writer
Ennio Moricone composer
Benito Mussolini italian dictator
N - P
Giorgio Napolitano president of italy
Franco Nero actor
Florence Nightingale nurse
Piergiorgio Odifreddi mathematician, logician, essayist
Al Pacino actor, director
Niccolo Paganini composer, musician
Pier Paolo Pasolini poet, film director, playwright
Giovanni Pierluigi da Palestrina composer
Giovanni Pascoli poet
Laura Pausini singer
Luciano Pavarotti opera singer
Francisco Petrarch poet
Renzo Piano architect
Niccolo Piccinni opera composer
Padre Pio saint
Luigi Pirandello author
Marco Polo explorer
Romano Prodi prime minister
Giacomo Puccini composer
Q - S
Marcus Fabius Quintilianus rhetorician
Eros Ramazotti singer
Massimo Ranieri singer
Raphael artist
Romulus and Remus mythical twin founders of Rome
Antonio Rosmini priest, philosopher, theologian
Massimiliano Rosolino swimmer, olympic medalist
Isabella Rossellini model, actress
Roberto Rossellini film director
Sergio Rossi shoe designer
Valentino Rossi motorcycle world champion
Gioachino Rossini composer
Carlo Rubbia particle physicist, inventor, nobel laureate
Alberto Sordi actor
Antonio Stradivari luthier (stringed instrument crafter)
T - Z
Renata Tebaldi soprano
Alberto Tomba alpine skier
Giuseppe Tornatore film director
Toto actor, songwriter
Francesco Totti footballer
Massimo Troisi actor
Lisa Trovatai ice skater
Rudolfo Valentino actor
Ornella Vanoni singer
Lino Ventura actor
Giuseppe Verdi composer, opera composer
Umberto Veronesi researcher, physician, theorist
Gianni Versace fashion designer
Amerigo Vespucci explorer
Claudio Villa tenor
Luchino Visconti cinema director, screenwriter
Alessandro Volta physicist, developed electric battery
Gianfranco Zola footballer
Lina Wertmuller film writer, director
Franco Zeffirelli film director, producer
Renato Zero singer, songwriter
Is a famous person missing from this page?
Submit your Famous Italian
Italy's Information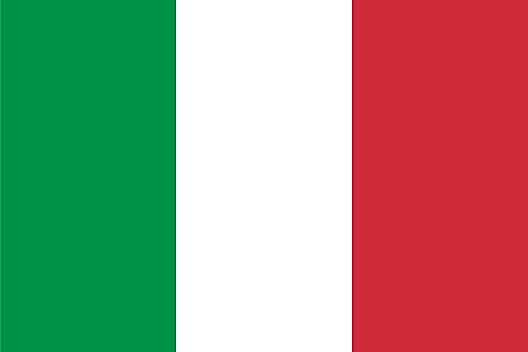 | | |
| --- | --- |
| Land Area | 294,140 km2 |
| Water Area | 7,200 km2 |
| Total Area | 301,340km2 (#71) |
| Population | 62,007,540 (#23) |
| Population Density | 210.81/km2 |
| Government Type | Parliamentary Republic |
| GDP (PPP) | $2,220.00 Billion |
| GDP Per Capita | $36,300 |
| Currency | Euro (EUR) |
| More Information | Italy |
Italy regions & their capitals
This page was last updated on April 7, 2017.