Budapest Hungary Photos - European Maps, Europe Maps Budapest Hungary Photos Map Information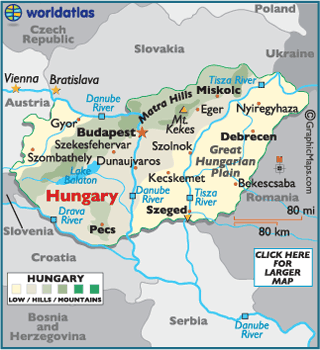 Budapest, Hungary
Budapest is the capital and the largest city of Hungary and the seventh largest in the European Union. It is the country's principal political, cultural, commercial, industrial, and transportation center.
Cited as one of the most beautiful cities in Europe, its extensive World Heritage Site includes the banks of the Danube, the Buda Castle Quarter, Andrássy Avenue, Heroes' Square and the Millennium Underground Railway, the second oldest in the world.
Other highlights include a total of 80 geothermal springs, the world's largest thermal water cave system, second largest synagogue, and third largest Parliament building. The city attracts about 2.7 million tourists a year, making it the 37th most popular city in the world according to Euro monitor.

1 | 2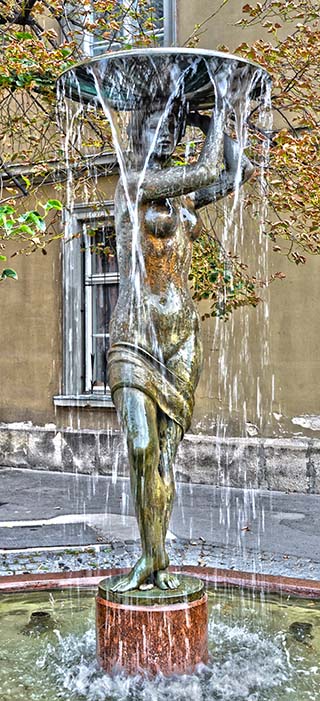 In a city of statues, this is one of my favorites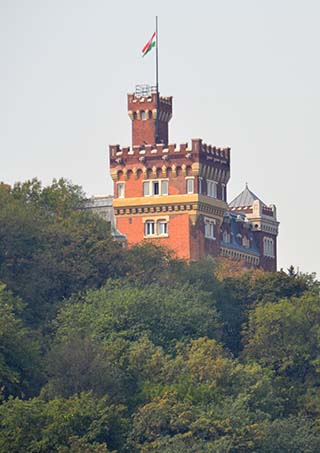 The hills of Budapest have many surprises.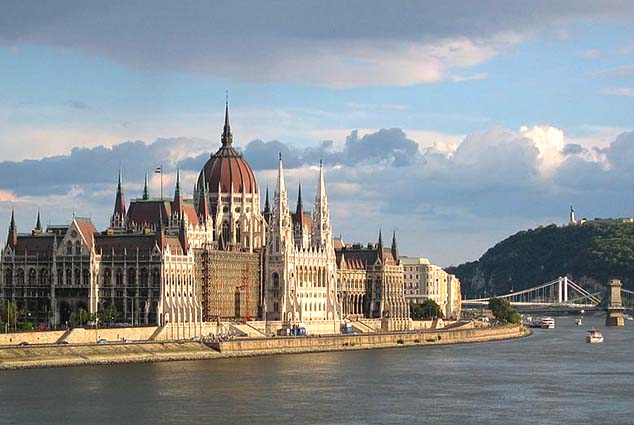 The Hungarian Parliament Building is the seat of the National Assembly of Hungary, one of Europe's oldest legislative buildings, a notable landmark of Hungary and a popular tourist destination of Budapest. It lies in Lajos Kossuth Square, on the bank of the Danube, in Budapest. It is currently the largest building in Hungary.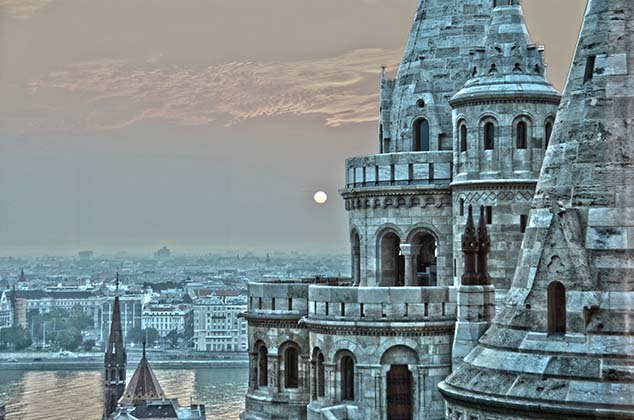 The morning sun is rising, and from the "Buda" side of Budapest, this is a partial shot of the "Pest" side of Budapest from the Medieval Fisherman's Bastion, part of which fills the right side of the frame. The Danube River divides the city.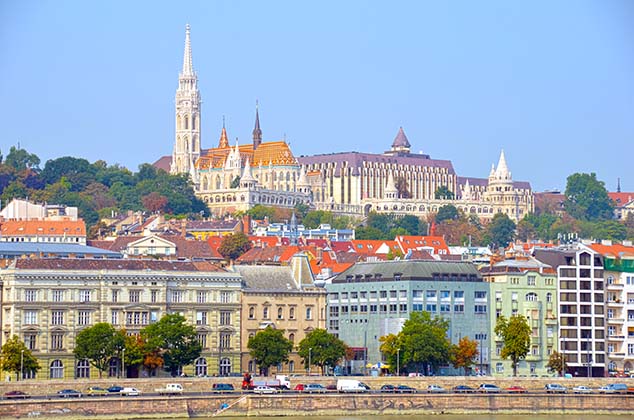 Matthias Church (center left) is located in Budapest, Hungary, at the heart of Buda's Castle District. According to church tradition, it was originally built in Romanesque style in 1015. The current building was constructed in the late Gothic style in the second half of the 14th century and was extensively restored in the late 19th century.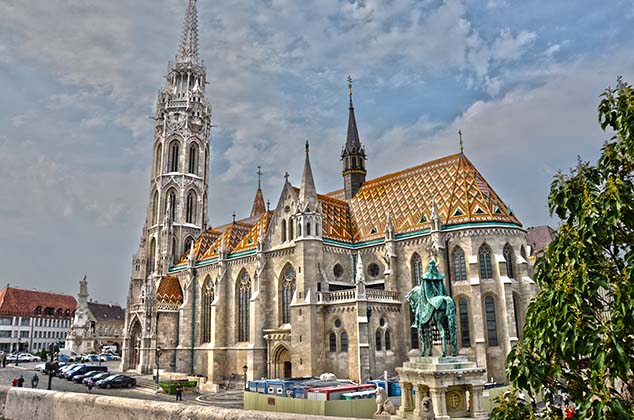 This is an (HDR) high dynamic range image of Matthias Church, officially named as the Church of Our Lady. It was popularly named after King Matthias, who ordered the transformation of its original southern tower. The church was the scene of several coronations, including that of Charles IV in 1916 (the last Hapsburg king). It was also the site for King Matthias's two weddings (the first to Catherine of Poděbrady and, after her death, to Beatrice of Naples).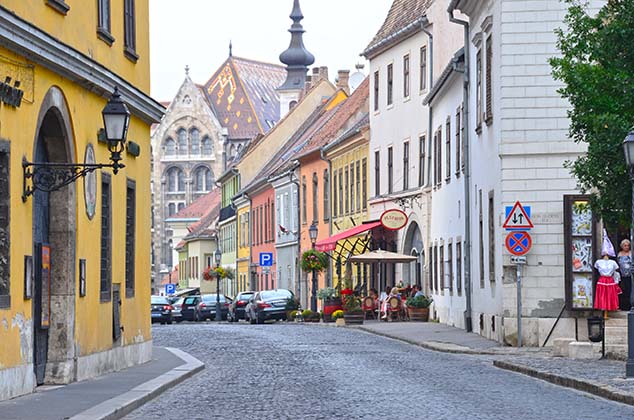 In the Castle District a series of streets lined with restaurants and shops wind their way through the area; this is but one.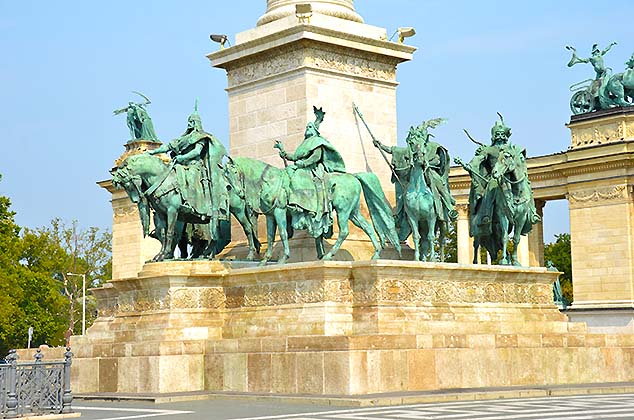 Heroes' Square in Budapest is rich with historic and political connotations. In the Millennium Memorial, statues of the leaders of the seven tribes that founded Hungary in the 9th century and other outstanding figures of Hungarian history are displayed.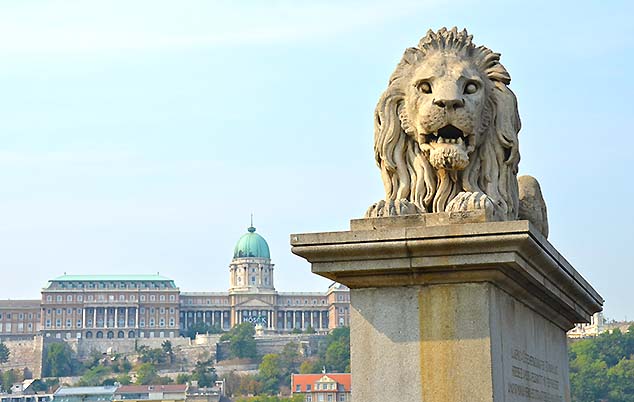 This is one of the guardian lions on the Chain Bridge, a suspension bridge that spans the River Danube between Buda and Pest, the western and eastern sides of Budapest. It was the first permanent bridge across the Danube in Budapest, and was opened in 1849. Buda Castle is in the background.