Paris Photos - France Map, Europe Maps France Map Information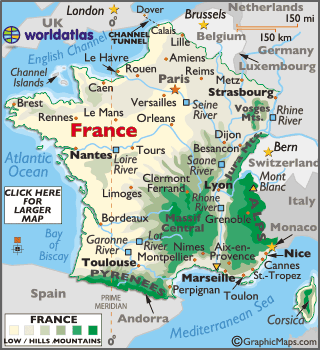 Paris, France
Paris is the capital and largest city of France. It is situated on the river Seine, in northern France, at the heart of the Ile-de-France region.
Its metropolitan area is one of largest population centers in the European Union and Europe, with more than 12 million inhabitants.
Paris is today one of the world's leading business and cultural centers, and its influences in politics, education, entertainment, media, fashion, science, and the arts all contribute to its status as one of the world's major global cities.
The city is considered one of the greenest and most liveable cities in Europe, as well as being one of the most expensive.
Three of the most famous Parisian landmarks are the 12th-century cathedral Notre Dame de Paris, the Napoleonic Arc de Triomphe and the 19th-century Eiffel Tower.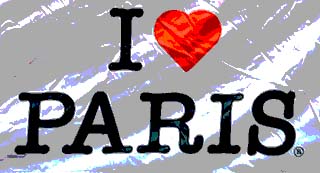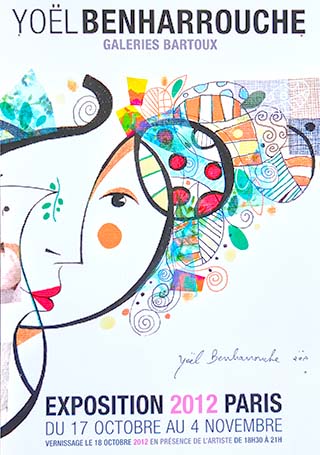 Art expositions are everywhere in Paris.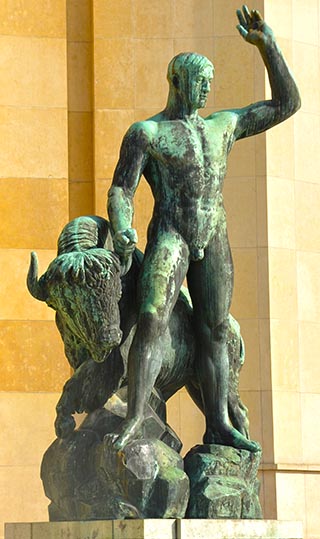 A statue of Apollo at the Trocadero in Paris.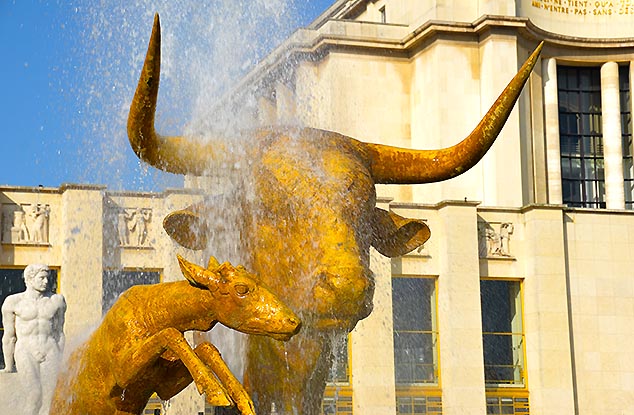 This is the fountain de Varsovie beneath the Trocadero in Paris. Its central statue of the bull and calf really stand out. It was one of many items erected for the 1878 World's Fair.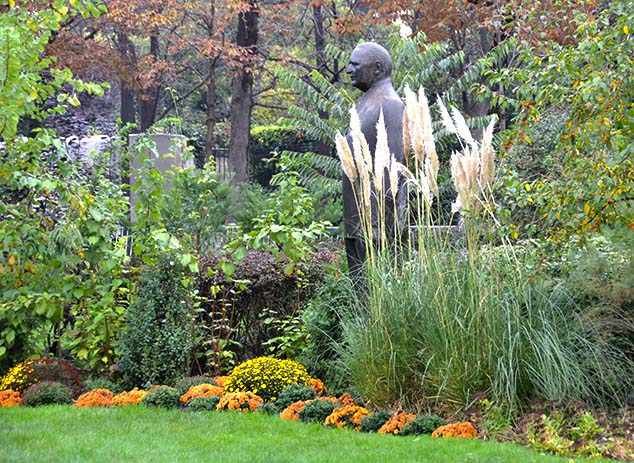 I spotted this statue in a small, stylish park along Avenue Gabriel, Paris; I have no idea what it represents but I really liked its mix of bushes, flowers and trees.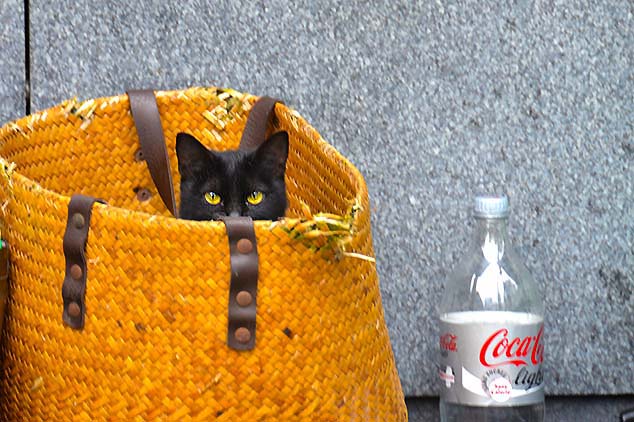 Cats are common in Paris, both as pets and street creatures. Some are living in parks and other outdoor space and I found this little one trying to hide from me in a wicker basket. It didn't work.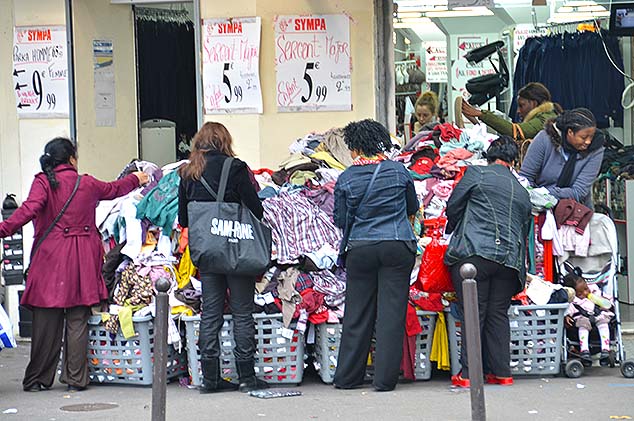 The Montmartre area of Paris is an excellent place to find cheap clothing. In the early morning trucks pull up and dump enormous cardboard boxes onto the sidewalk. Then the workers run out with box cutters, split the tape seals, and literally dump piles of jeans or sweaters into plastic baskets. Note that the search for bargains can be quite aggressive.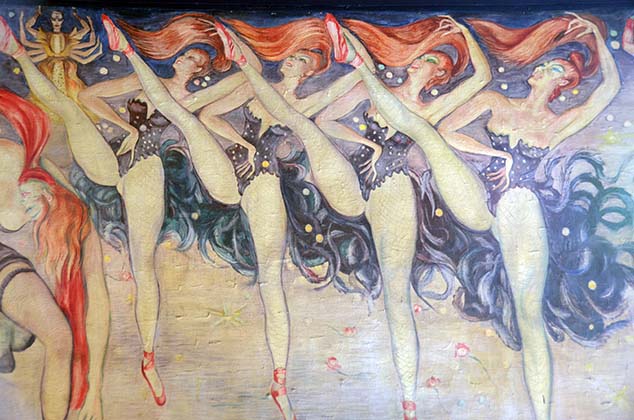 Can-can dance artwork on display at the famous Moulin Rouge in Paris; any show here is worth seeing.