France's Information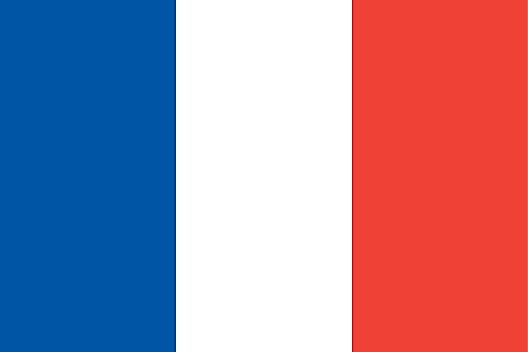 | | |
| --- | --- |
| Land Area | 640,427 km2 |
| Water Area | 3,374 km2 |
| Total Area | 643,801km2 (#42) |
| Population | 66,836,154 (#21) |
| Population Density | 104.36/km2 |
| Government Type | Semi-presidential Republic |
| GDP (PPP) | $2,700.00 Billion |
| GDP Per Capita | $42,400 |
| Currency | Euro (EUR) |
| Largest Cities | |
Climate:
Across France, from April - August, weather conditions are generally warm and pleasant with moderate rainfall; fall temperatures are a bit lower and the winter months (though colder) remain mild.

The primary exceptions to that status quo are the mountainous areas, as morning and evening temperatures are considerably cooler in summer and become much colder in winter with heavy snowfall, especially in the Alps, Juros and Pyrenees.

In addition, along much of the English Channel and inland for about 50 km, and also across the Brittany Peninsula in the far northwest, frequent rains and strong winds are normal occurrences November - April.

In north-central France, from Paris south through the Loire River Valley, and then on to Bordeaux and the Bay of Biscay, precipitation amounts are light and the summer temperatures average in the high 70's.

Along the southern Mediterranean coastline the spring months are mild and windy, and summers are notoriously comfortable (some say perfect) with high temps in the low 80's and little rainfall. Rains return in the fall and winter months, but freezing conditions are almost unheard of.

Current Weather Conditions:
In these selected cities...


BREST

HIGH TEMPERATURES ( Fahrenheit/Celsius )

(Jan) 48/8 (Feb) 50/9 (Mar) 55/13 (Apr) 56/13

(May) 62/16 (Jun) 67/19 (Jul) 70/21 (Aug) 69/20

(Sep) 66/18 (Oct) 59/15 (Nov) 52/11 (Dec) 50/9

LOW TEMPERATURES ( Fahrenheit/Celsius )

(Jan) 39/3 (Feb) 40/4 (Mar) 43/5 (Apr) 44/6

(May) 49/9 (Jun) 53/11 (Jul) 56/13 (Aug) 56/13

(Sep) 52/11 (Oct) 49/9 (Nov) 43/5 (Dec) 41/4


PARIS

HIGH TEMPERATURES ( Fahrenheit/Celsius )

(Jan) 45/7 (Feb) 41/4 (Mar) 52/11 (Apr) 59/15

(May) 66/18 (Jun) 76/24 (Jul) 76/24 (Aug) 74/23

(Sep) 72/22 (Oct) 67/19 (Nov) 48/8 (Dec) 43/5

LOW TEMPERATURES ( Fahrenheit/Celsius )

(Jan) 37/2 (Feb) 32/0 (Mar) 39/3 (Apr) 45/7

(May) 50/9 (Jun) 56/13 (Jul) 60/15 (Aug) 55/13

(Sep) 56/13 (Oct) 54/11 (Nov) 38/3 (Dec) 34/1


NICE

HIGH TEMPERATURES ( Fahrenheit/Celsius )

(Jan) 56/13 (Feb) 53/11 (Mar) 57/13 (Apr) 61/16

(May) 71/21 (Jun) 78/25 (Jul) 81/26 (Aug) 80/26

(Sep) 76/24 (Oct) 69/20 (Nov) 63/17 (Dec) 56/13

LOW TEMPERATURES ( Fahrenheit/Celsius )

(Jan) 39/3 (Feb) 38/2 (Mar) 43/6 (Apr) 49/9

(May) 58/14 (Jun) 66/18 (Jul) 68/20 (Aug) 67/19

(Sep) 63/17 (Oct) 57/13 (Nov) 48/8 (Dec) 40/4


This page was last updated on April 7, 2017.
France Trivia
What are the Biggest Industries in France?
One of the major industries in France is the energy sector. Manufacturing is also among the largest industries in France, accounting for billions of dollars in the country's GDP.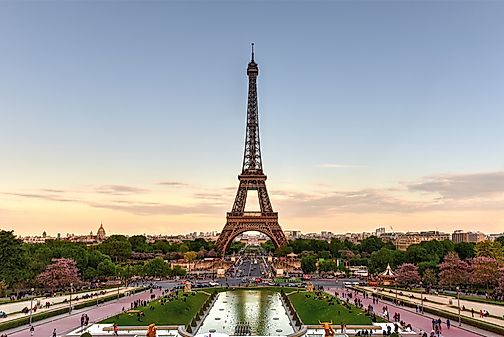 The Biggest Industries in France
What Do the Colors of the French Flag Mean?
Red, white and blue have come to represent liberty, equality and fraternity - the ideals of the French Revolution. Blue and red are also the time-honored colors of Paris, while white is the color of the Royal House of Bourbon.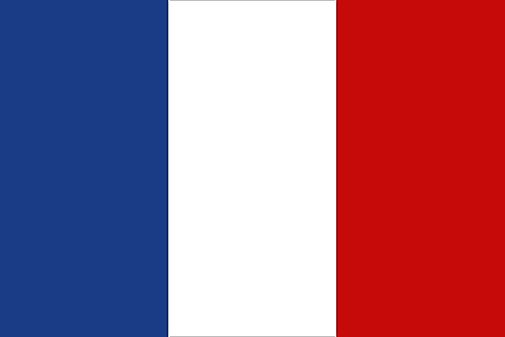 How Did the French Flag Come to Be?
What is a Puppet Government?
A "puppet state" is a government that has little will of its own, as it needs financial backing or military support. Thus, it acts an a subordinate to another power in exchange for its own survival. The puppet government still holds its own facade of an identity, perpetuated by retaining its own flag, name, national anthem, law, and constitution. However, these type of governments are not considered as legitimate according to international law.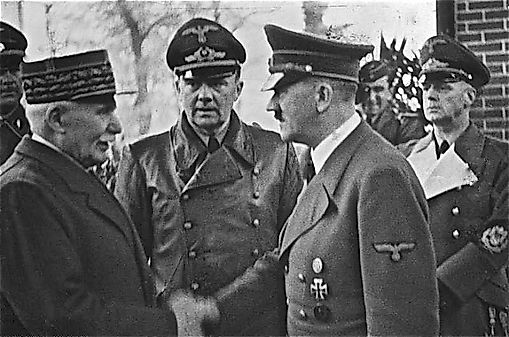 What Is A Puppet Government?
France metropolitan regions & their capitals