France's Information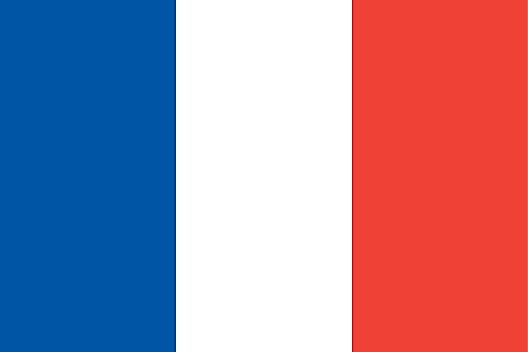 | | |
| --- | --- |
| Land Area | 640,427 km2 |
| Water Area | 3,374 km2 |
| Total Area | 643,801km2 (#42) |
| Population | 66,836,154 (#21) |
| Population Density | 104.36/km2 |
| Government Type | Semi-presidential Republic |
| GDP (PPP) | $2,700.00 Billion |
| GDP Per Capita | $42,400 |
| Currency | Euro (EUR) |
| More Information | France |
| Largest Cities | |
People listed are almost always native to the country. We do (on occasion) include those that have either lived within the country for most of their adult life, or have made a significant contribution to the country in their personal endeavors.
E - G
Gustave Eiffel architect, designer eiffel tower
Fernandel actor, singer
Gustave Flaubert realist author
Marie de France poet
Claude Francois singer
Pierre Fresnay actor
Louis de Funes actor
Jean Gabin actor
Serge Gainsbourg poet, singer, songwriter, actor
Tony Garnier architect
Roland Garros aviator, aircraft fighter pilot
Eugene Henri Paul Gauguin artist
Jean-Paul Gaultier fashion designer
Leon Gaumont pioneer film inventor
Theodore Gericault artist, lithographer
Andre the Giant professional wrestler
Andre Gide author, noble prize winner
Gipsy Kings singers
Annie Girardot actress
Jean Giraudoux author
Jean-Jacques Goldman composer
Stephane Grappelli jazz musician
Eva Green actress
Julien Green author
Georges Guynemer aviator, fighter ace
H - J
Paul-Louis Halley supermarket tycoon
Johnny Hallyday actor, singer
Daniel Hechter inventor of ready-to-wear
Henri IV monarch
Pierre Henry composer
Thierry Henry footballer
Paul H Roult inventor
Auguste Himly historian
Bernard Hinault five-time tour de france winner
Jean Eugene Robert-Houdin magician
Victor Hugo novelist, poet and playwright
Maurice Jarre film music composer
Alain Jouffroy poet, art critic
Louis Jouvet actor, producer
K - L
Jean-Claude Killy olympic medalist, alpine skier
Lacoste apparel company
Jean Lafitte pirate
Yves Saint-Laurent fashion designer
Gerard LeBlond publisher
Jacques-Donatien LeRay shipping magnate and a "father of the american revolution"
Gaston Leroux journalist, author
Ferdinand de Lesseps developer suez canal, diplomat
Jacques de Liniers viceroy of rio de la plata
Louis-Philippe I last king to rule france
Louis XIV king of france (for 72 years)
M - N
Edouard Manet artist
Jean Marais actor
Marcel Marceau world's greatest mime
Sophie Marceau actress, model, singer
Charles Martel frankish ruler
Henri Matisse painter
Jean Mermoz aviator
Mistinguett actress, singer
Claude Monet painter
Michel de Montaigne philosopher, essayist
Yves Montand actor, singer
Montesquieu political philosopher
Joseph and Jacques Montgolfier inventors
Gustave Moreau painter
Jeanne Moreau actress
Edgar Morin philosopher, sociologist
Berthe Morisot impressionist painter
Gaby Morlay actress
Emmanuel Mounier philosopher
Gerard Mulliez entrepreneur
N - R
Nostradamus apothecary, seer, author
Louis Pasteur inventor, scientist
Charles Perrault mother goose tales
Armand Peugeot founder peugeot automobile
Gerard Philipe actor
Edith Piaf singer
Jean Piaget psychologist
Abbe Pierre humanitarian, founder of emmaus
Michel Francois Platini footballer
Clemence Poesy actress
Marcel Proust novelist, critic, essayist
Francois Rabelais renaissance writer
Raimu actor
Marcel Renault automobile manufacturer
Jean Reno actor
Pierre-Auguste Renoir painter
Ceasar Ritz hotelier
Madeleine Robinson actress
Viviane Romance dancer, actress
Tino Rossi singer, actor
Edmond Rostand poet, dramatist
S - Z
George Sand author, feminist
Nicolas Sarkozy president
Jean-Paul Sartre philosopher, author
Eugene Schueller founder of l'oreal
Michel Simon actor (born in Switzerland)
Madeleine Sologne actress
Philippe Starck designer
Henri Troyat novelist
Francois Roland Truffaut screenwriter, director
Turgot economist
Roger Vadim actor, director, producer
Charles Vanel actor, director
Jules Verne author
Henri Verneuil playwright, filmmaker
Jean Vigo film-maker
Herve Jean-Pierre Villechaize actor
Voltaire philosopher, essayist
Louis Vuitton fashion designer
Zinedine Zidane retired football player
Is a famous person missing from this page?
Submit your Famous Frenchman
This page was last updated on April 7, 2017.
France metropolitan regions & their capitals